Jennifer Davidson — UX Writer / Designer based in San Francisco, CA
paper prototype: mobile app / industry: tech start-up
android app design
PROJECT: Design the user experience of a mobile app for an experience-based travel startup.
REQUIREMENTS: Design flow, interactions, navigation, information architecture, sounds, icons, and overall user experience. The backend will utilize APIs from Google Maps, Yelp, and YouTube. Android version first – iPhone/tablet/web will come after proof of concept. Delight potential users, who will evangelize.
CHALLENGES: How to gather enough user data for personalization, without turning users off the app. Use familiar design styles and processes, while not plagiarizing.
APPROACH: Envision the specific processes encountered by users as they navigate through use of the app. Make selections or indication of new information fun.
RESULTS: A fun sound-effect both signals acceptance of information and enjoyment of the process for the user. Opportunities for investment by local companies are uncovered by location-based searches. Coined phrase "auto-magic" to explain delivery of results via app, a value-add to the project.
For

california startup
Role

ux designer, researcher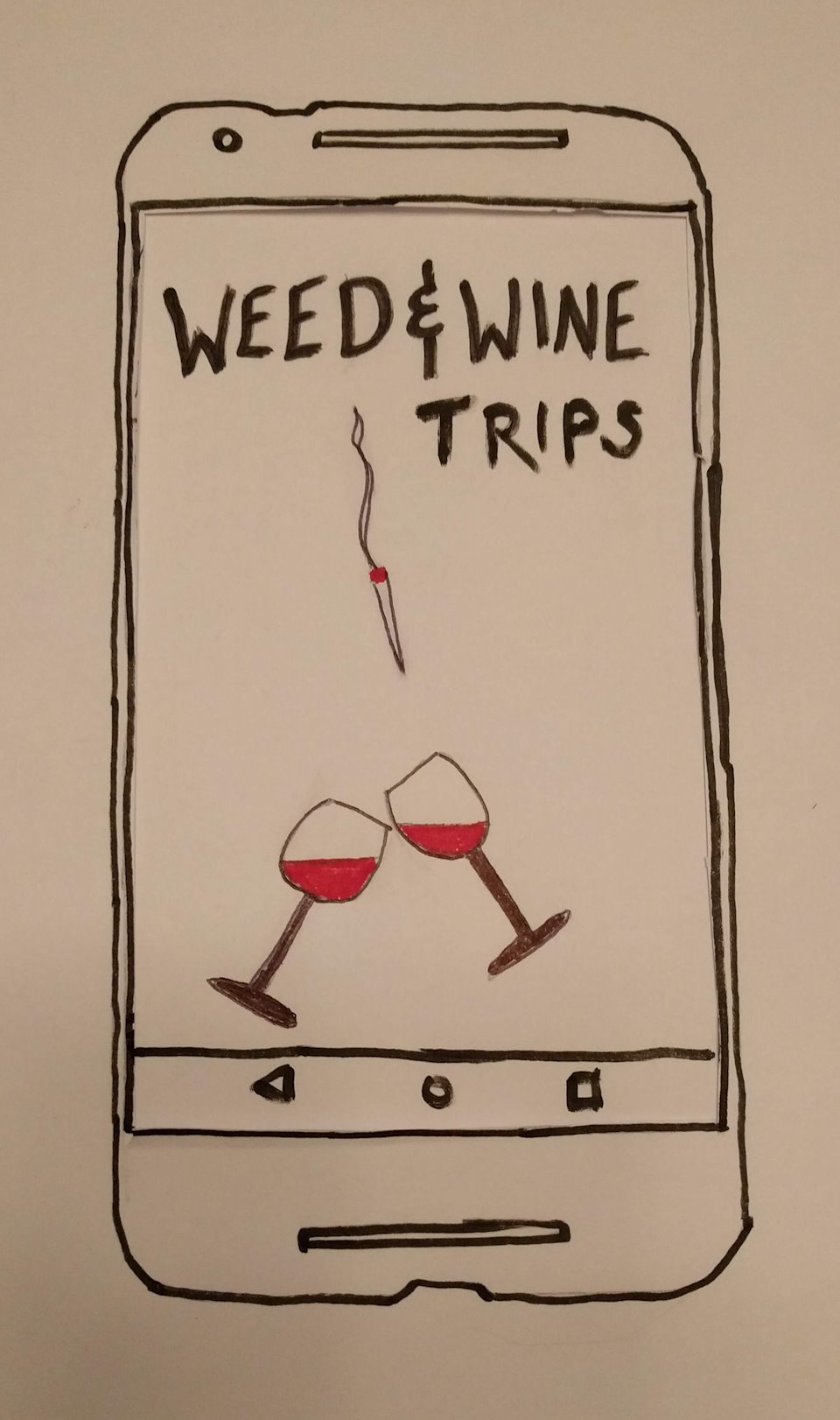 App title includes alliteration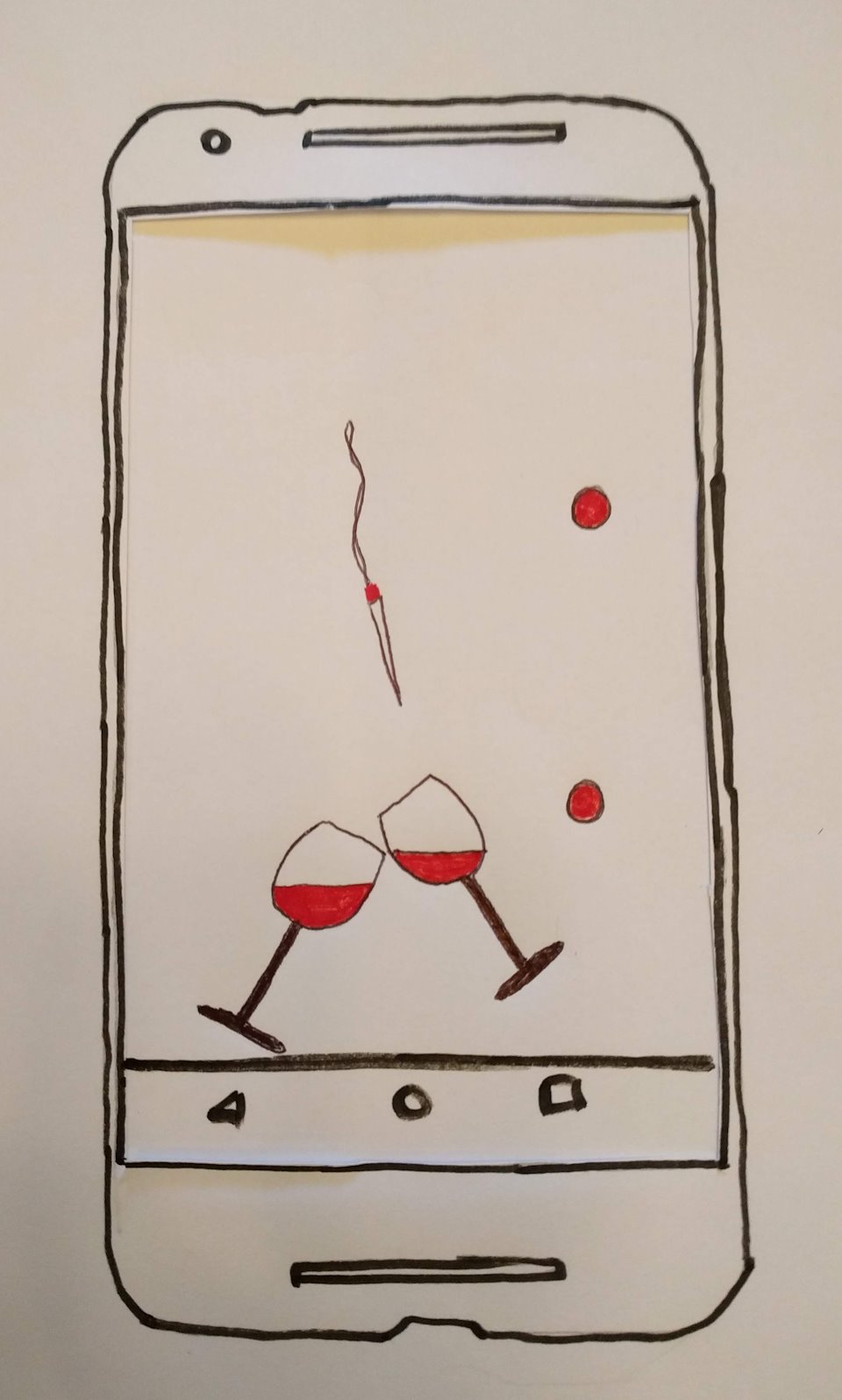 Selection of subject. Challenge – does not include a BOTH option. Can be added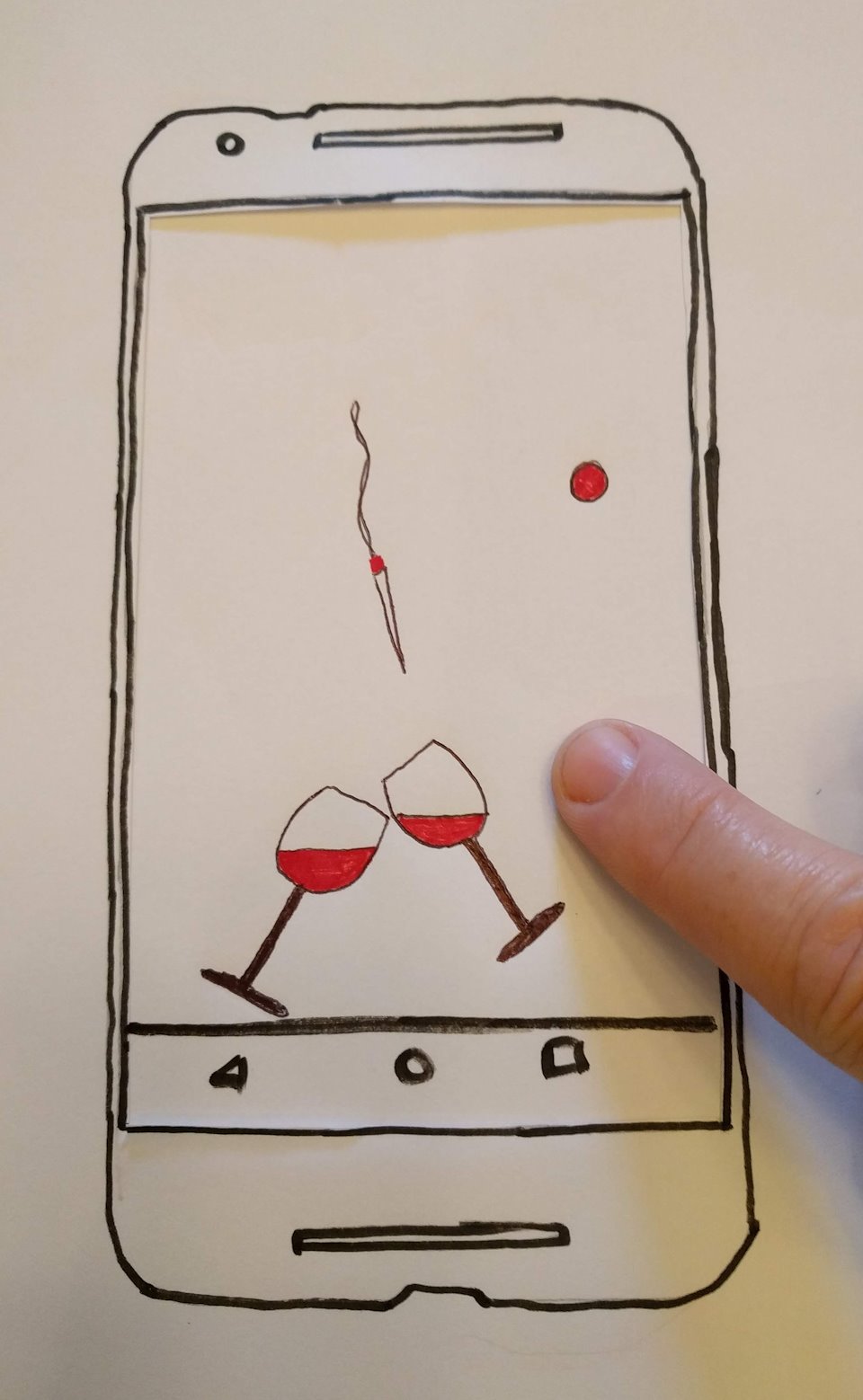 Selection of wine as subject of search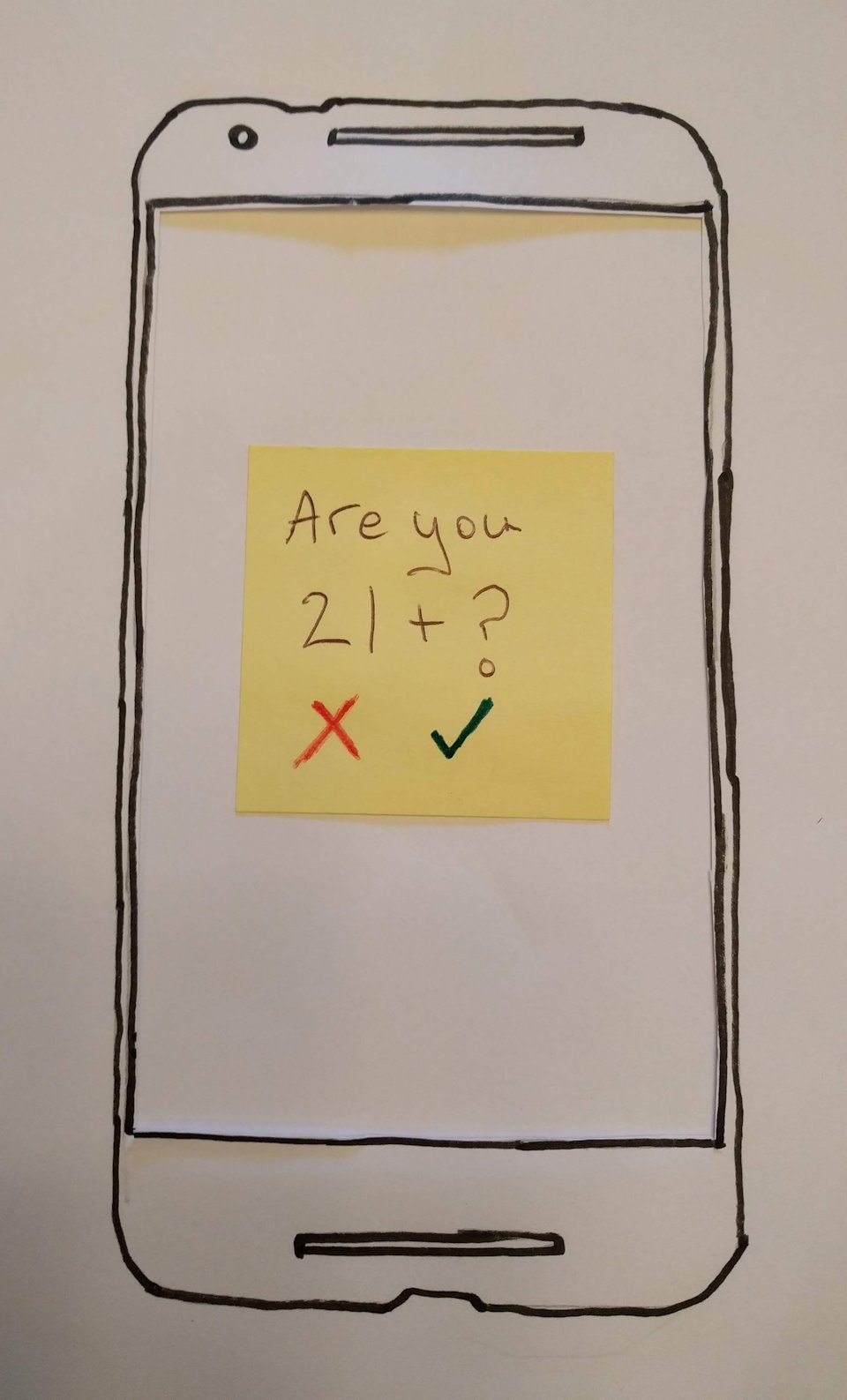 Legal notice popup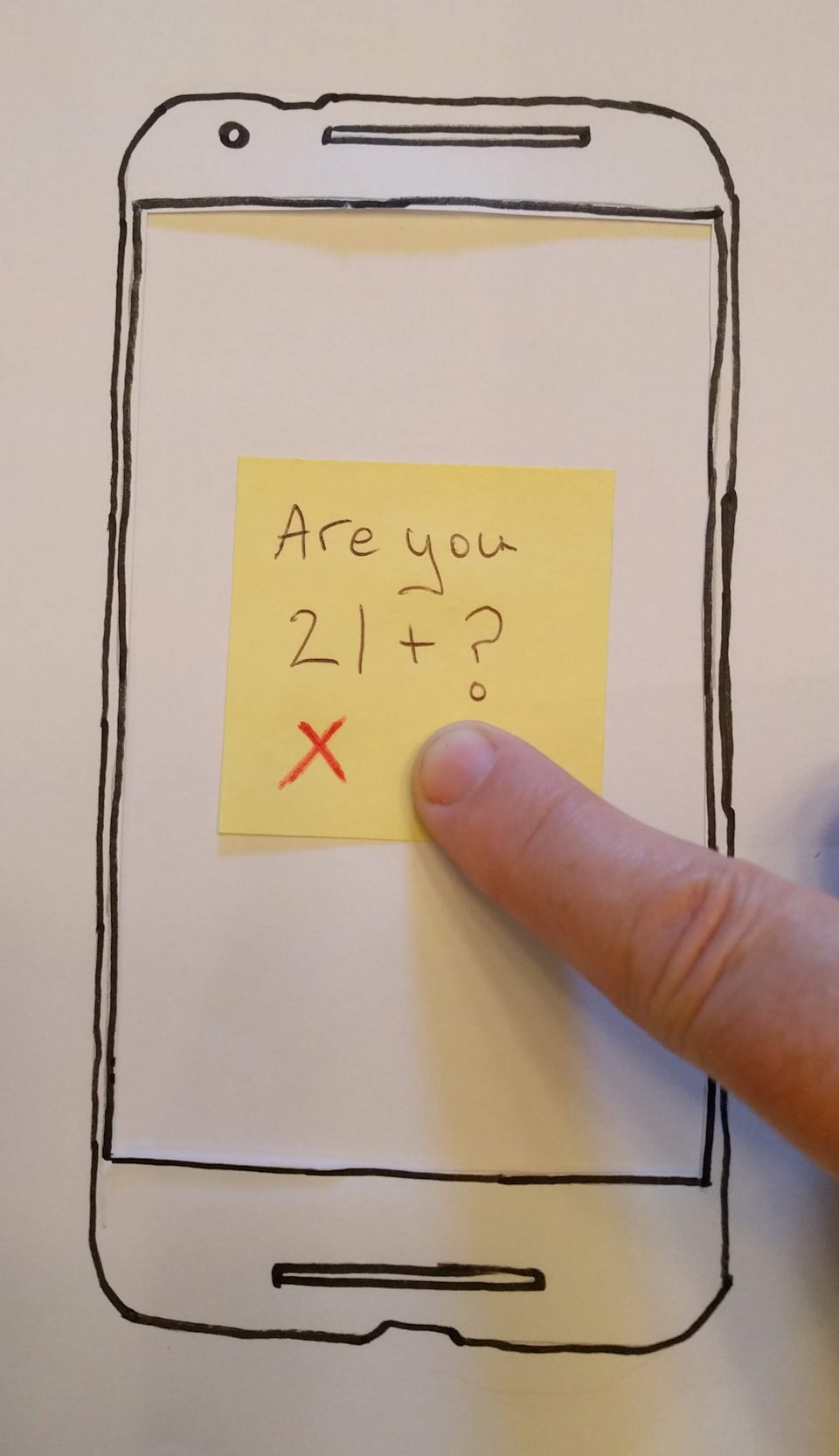 Legal notice response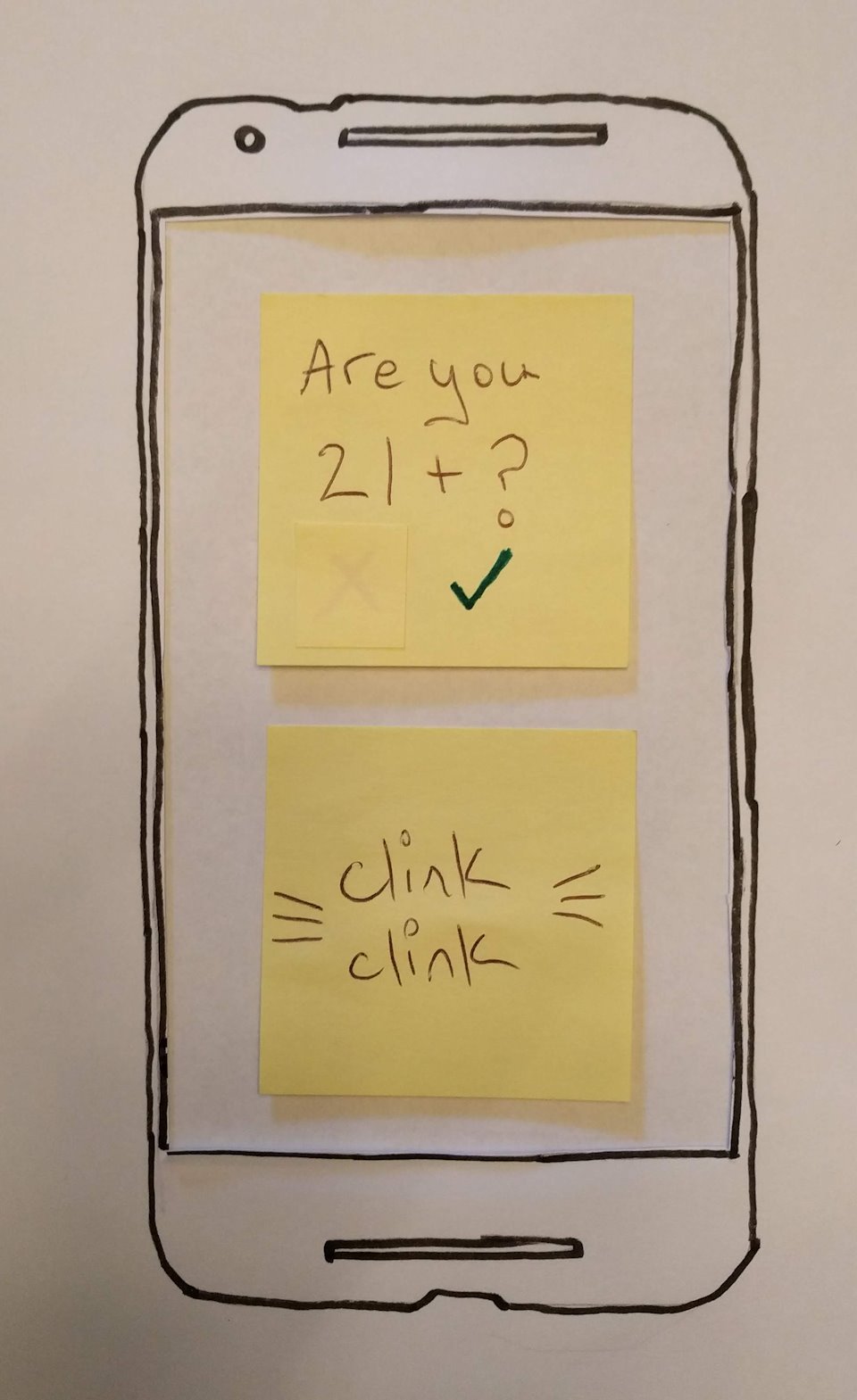 Sound effect of clinking glass performs 2 functions: Confirmation of acceptance and providing fun for user
Categories for selection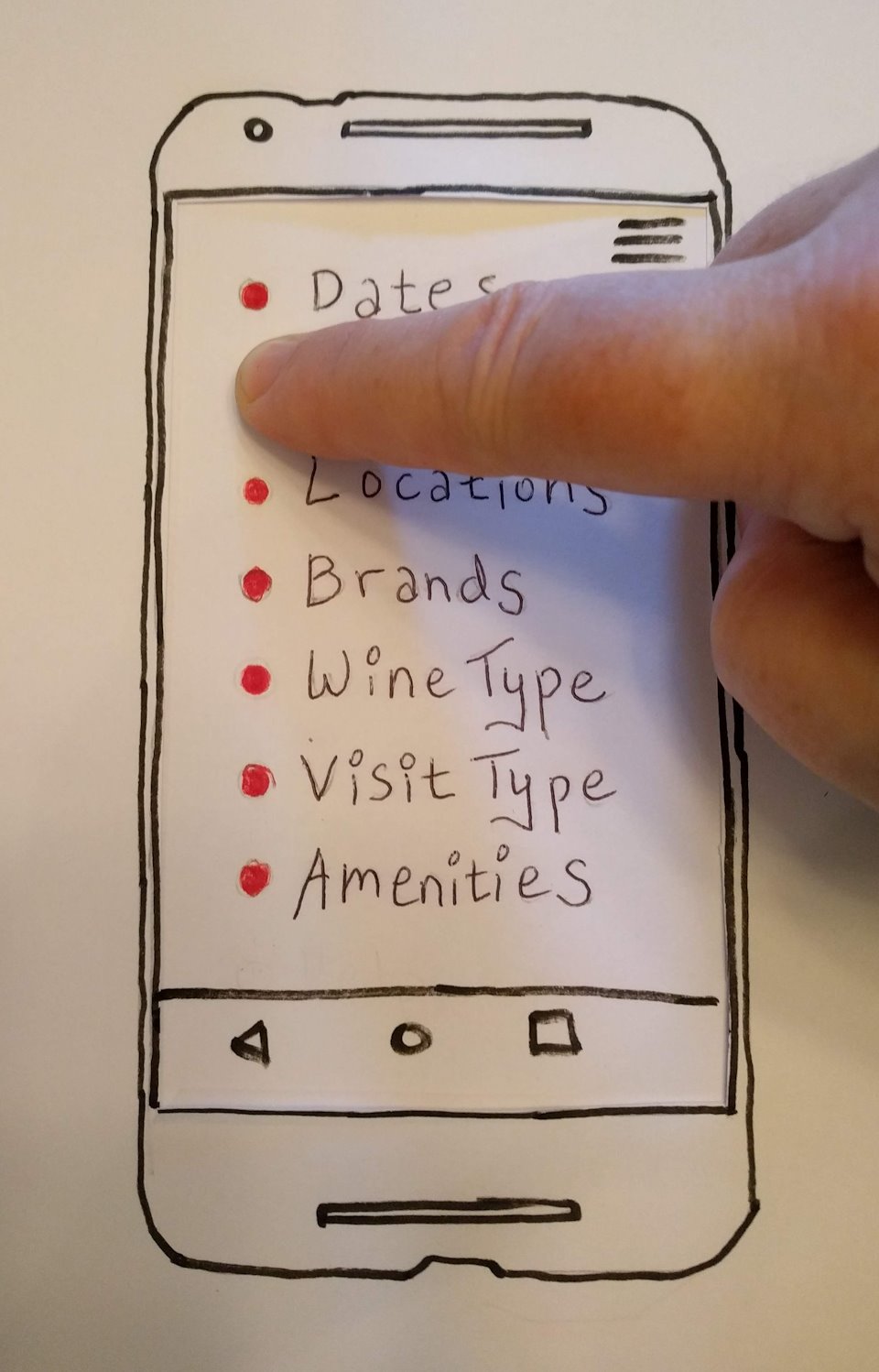 Start with number of guests, as an obvious place to begin narrowing down options.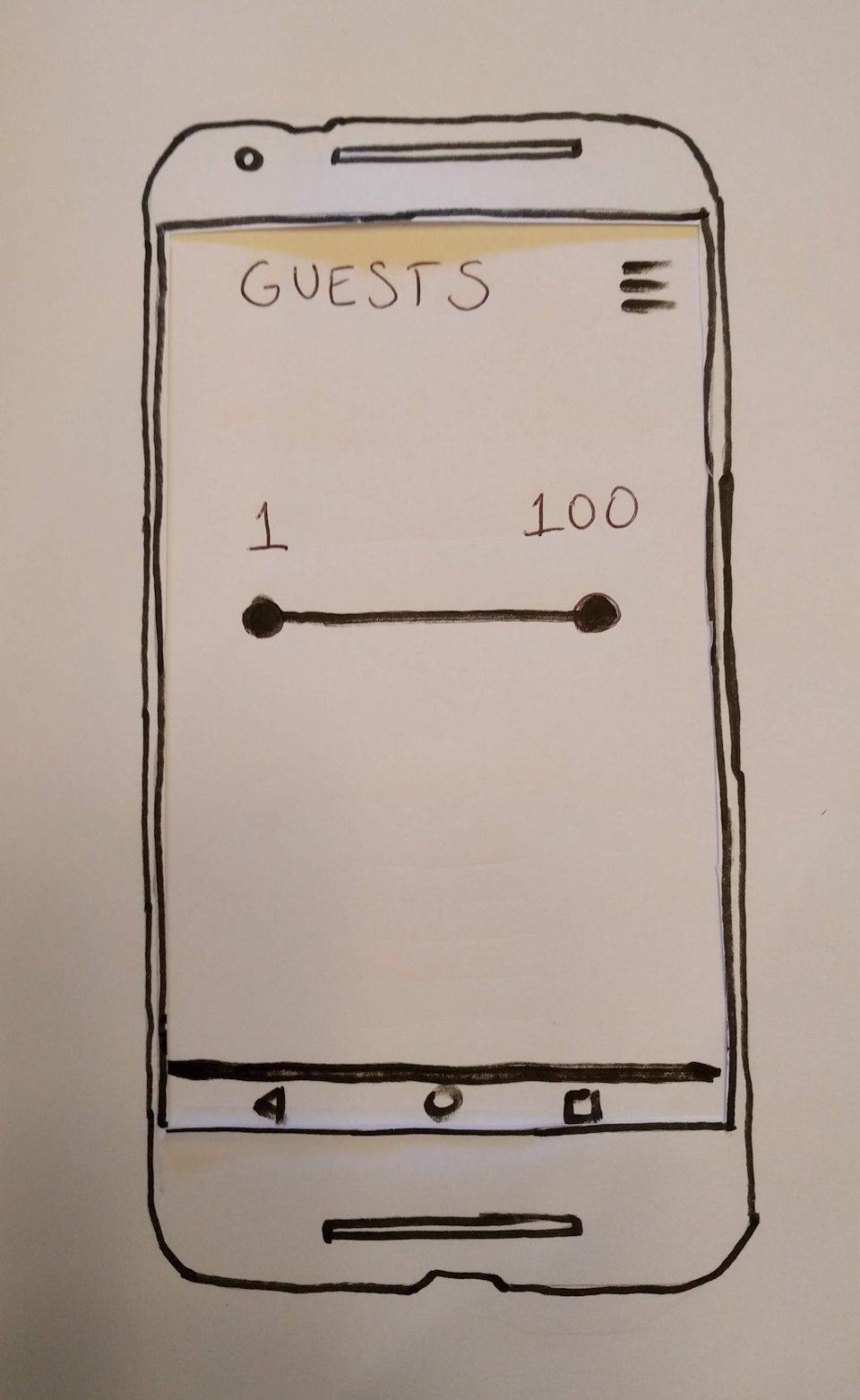 Slider has been chosen here, though a dial or typefield could also work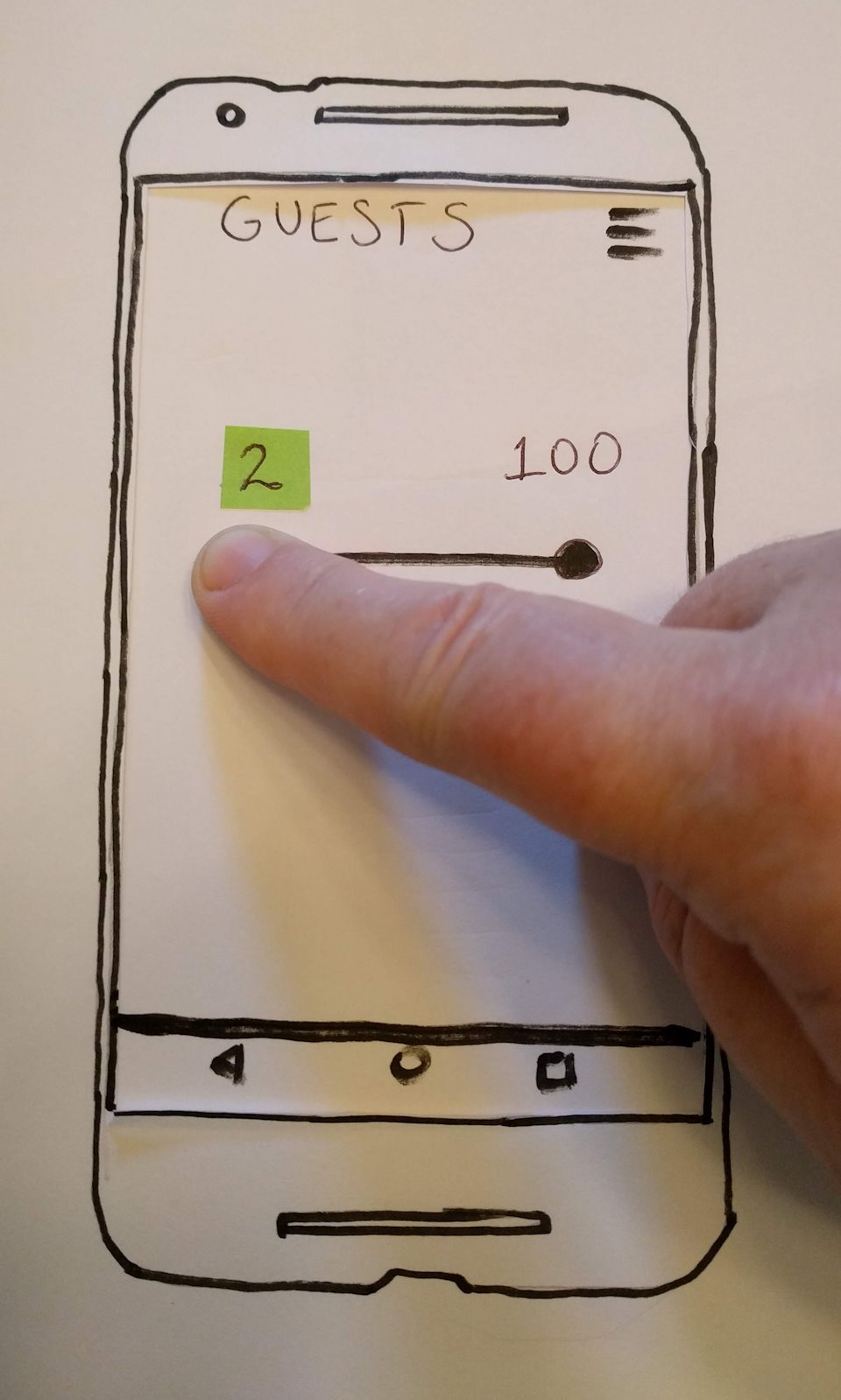 Movement of slider to 2 guests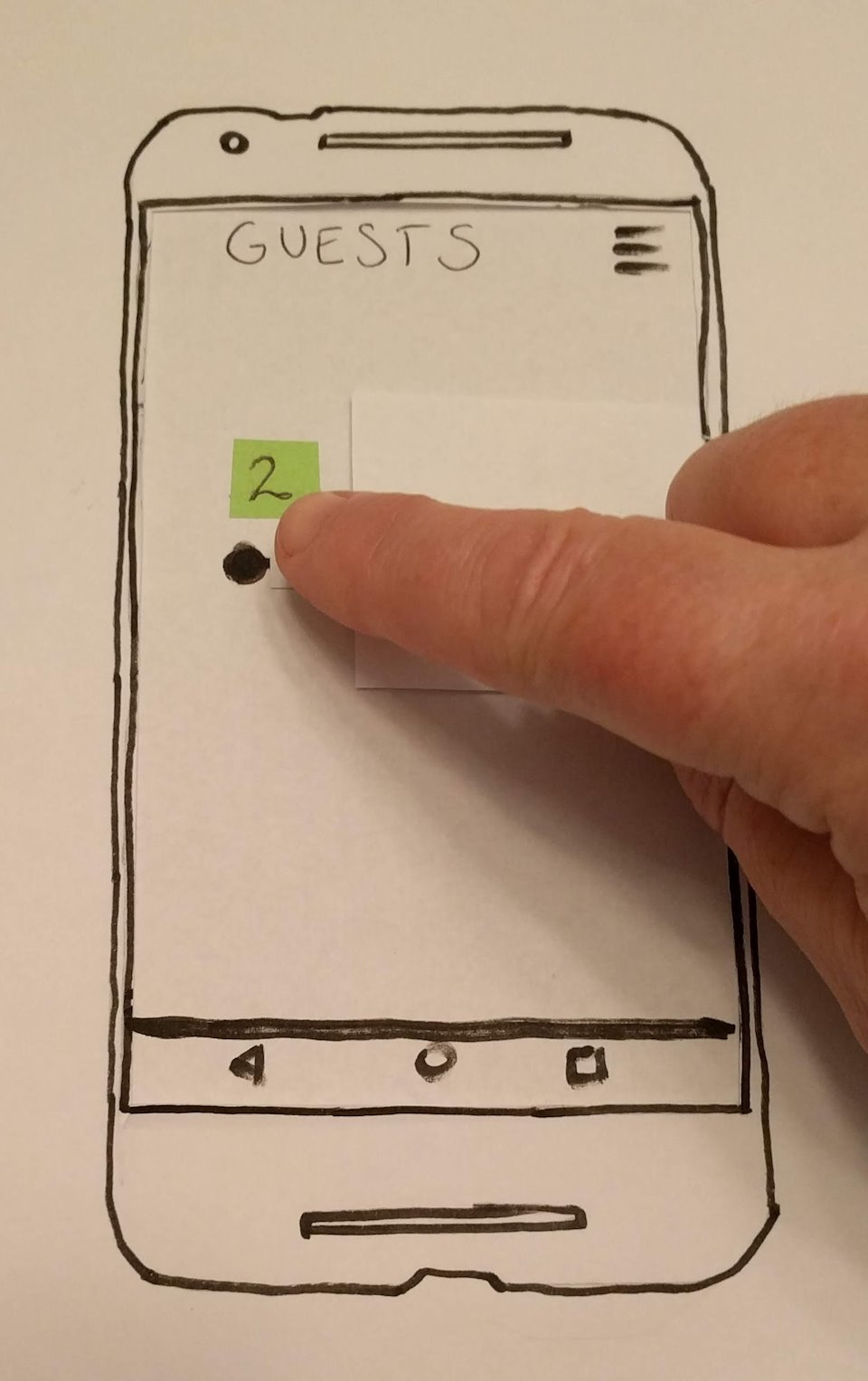 Selection of 2 guests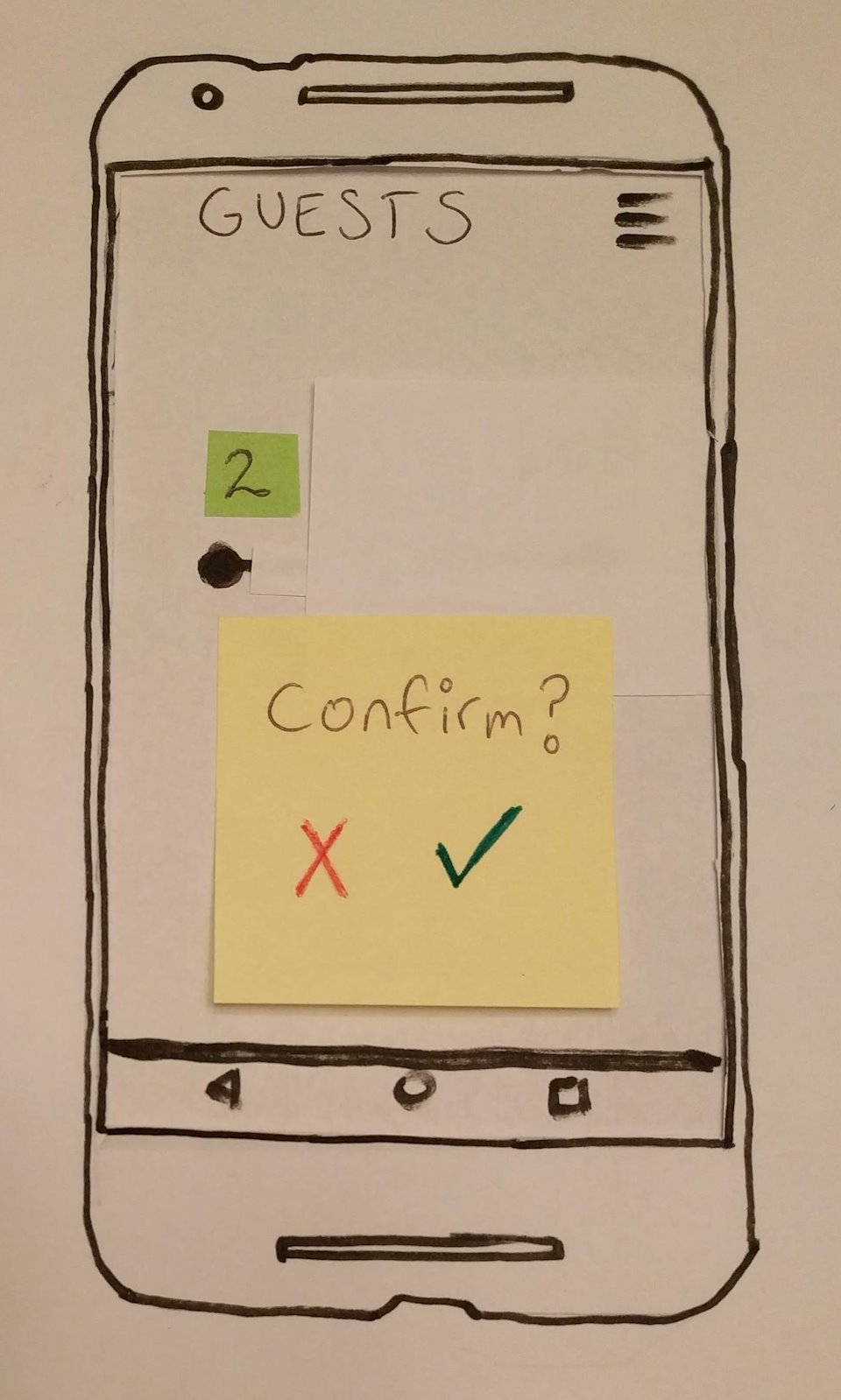 Confirmation popup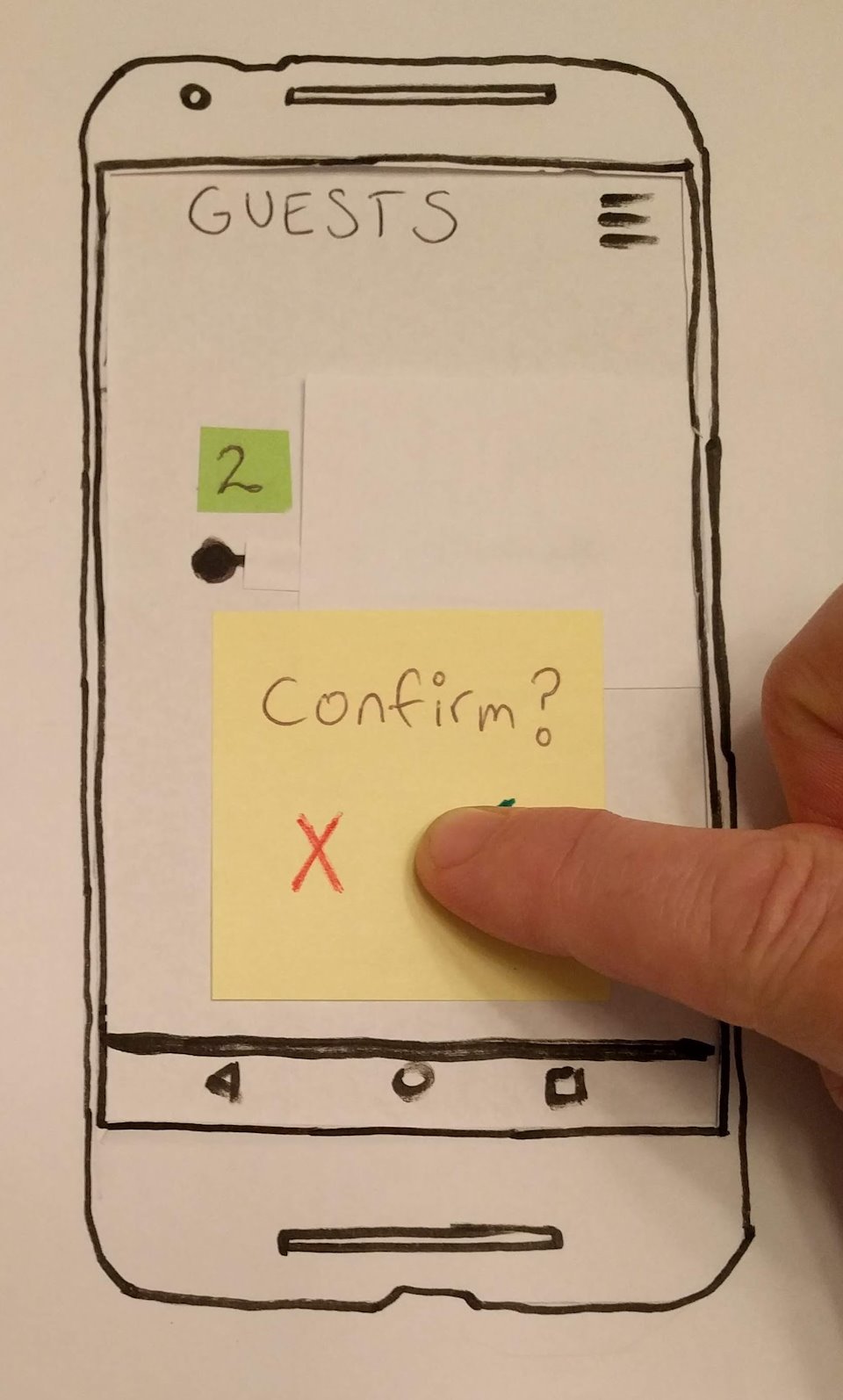 Confirmation popup response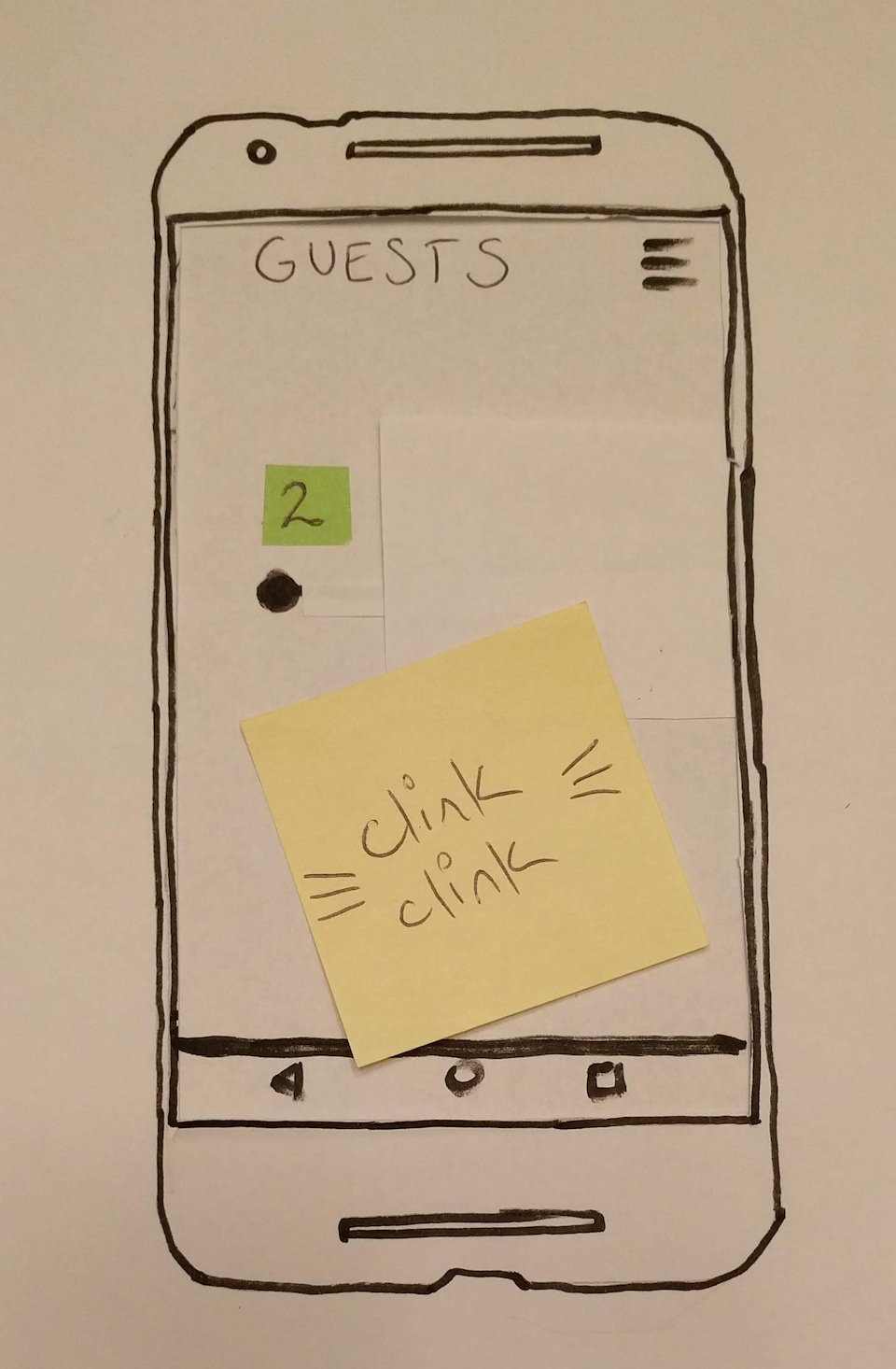 Pleasing sound effect to confirm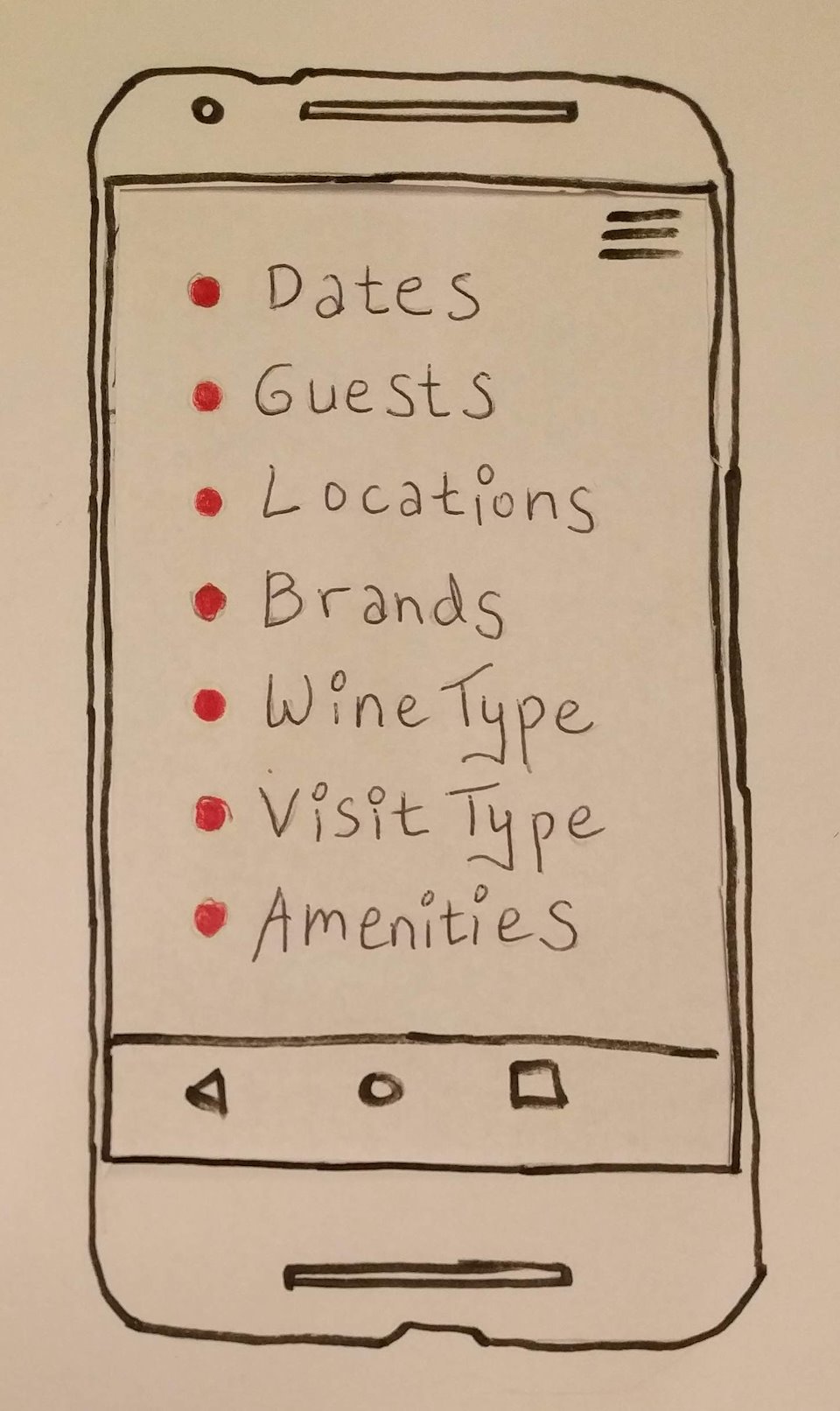 Automatic return to options screen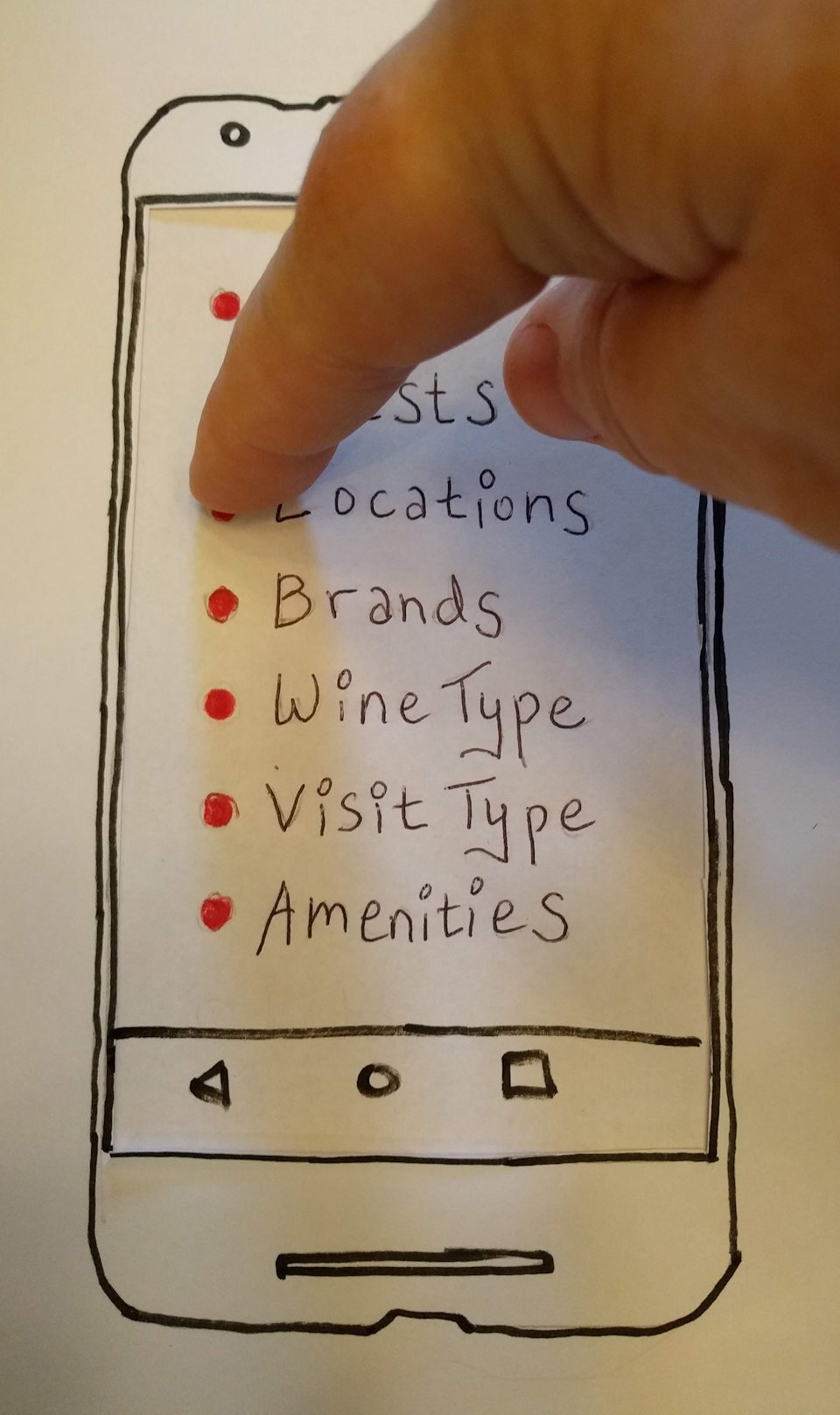 Selection of location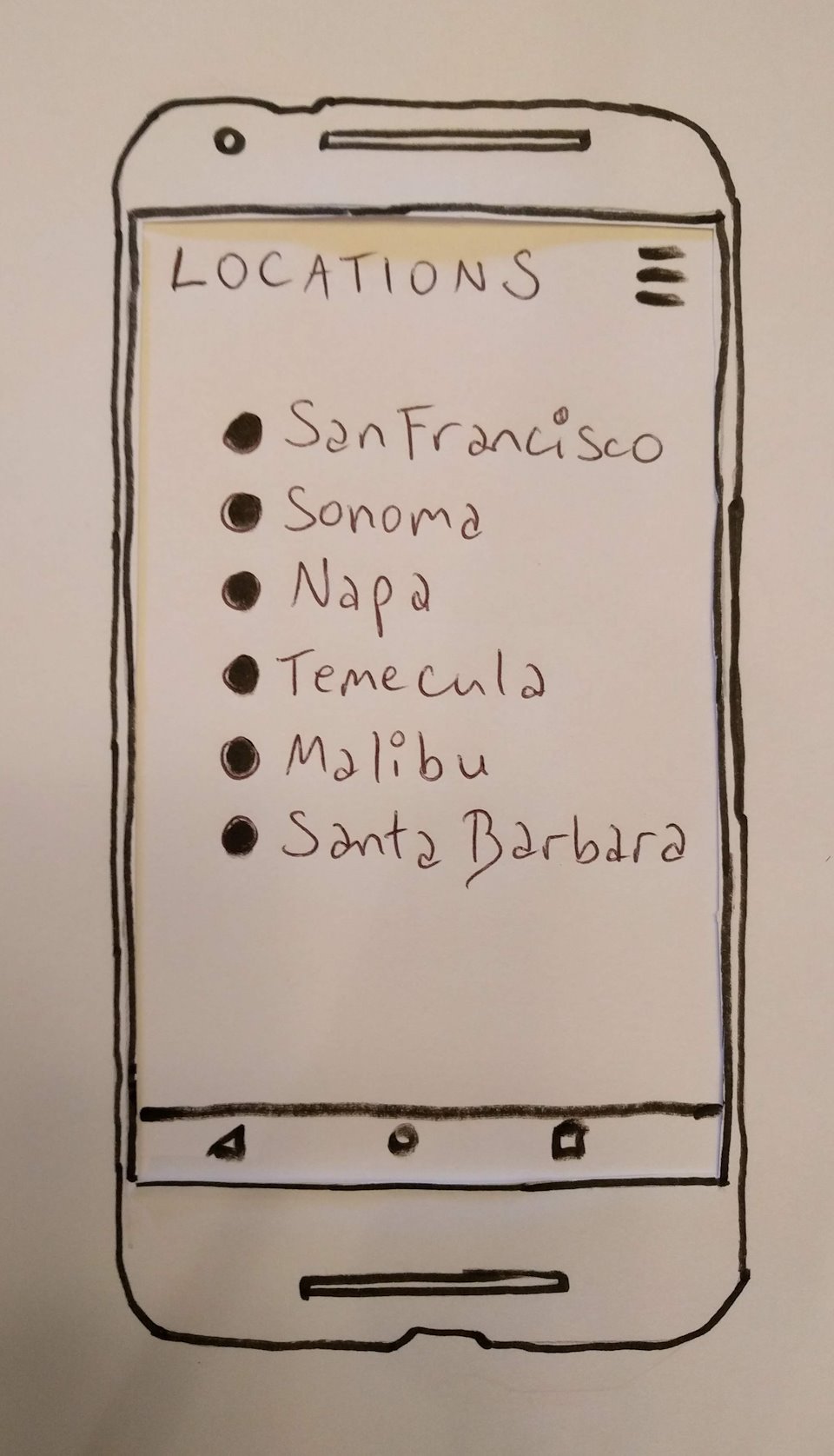 New screen with multiple location options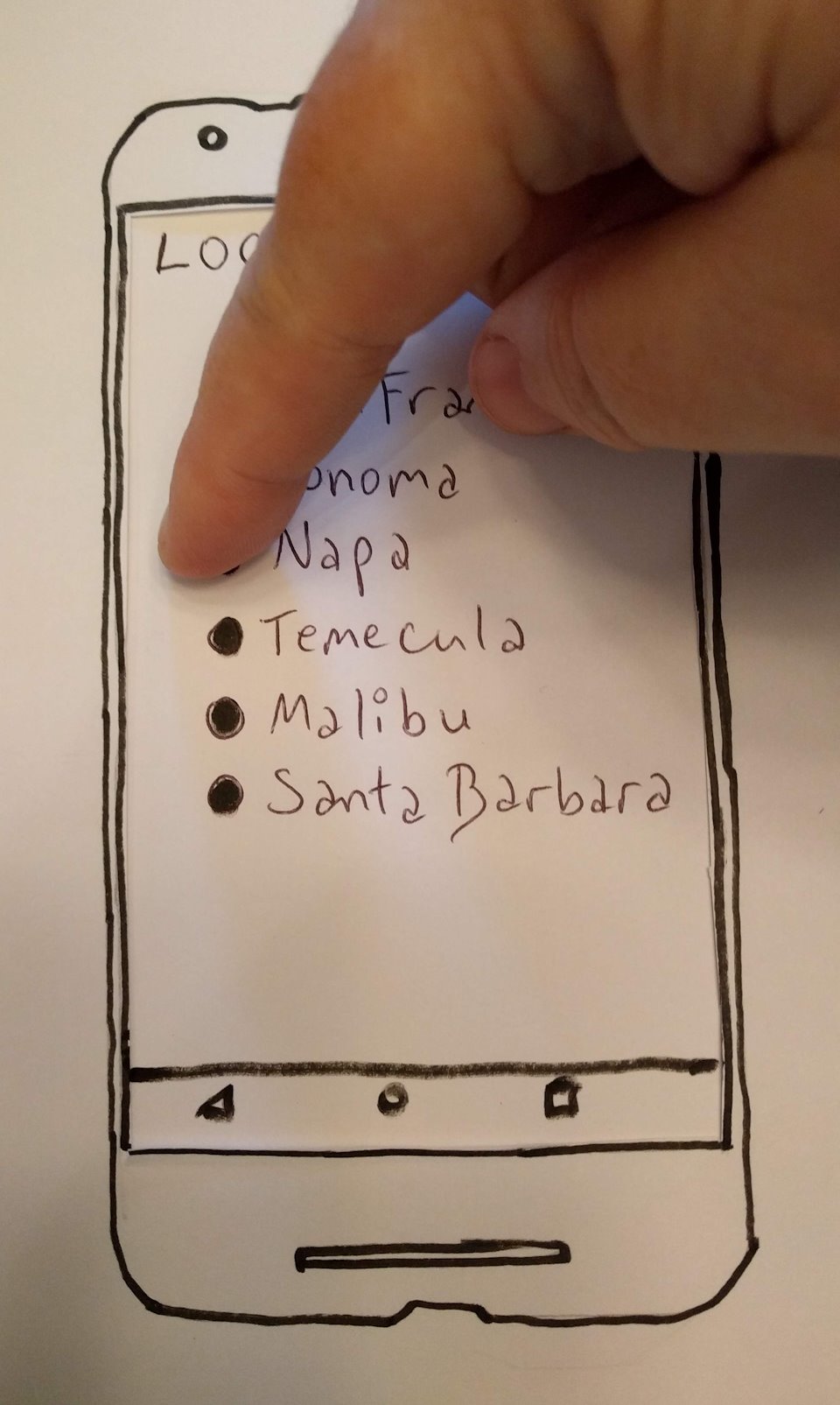 Selection of Napa as location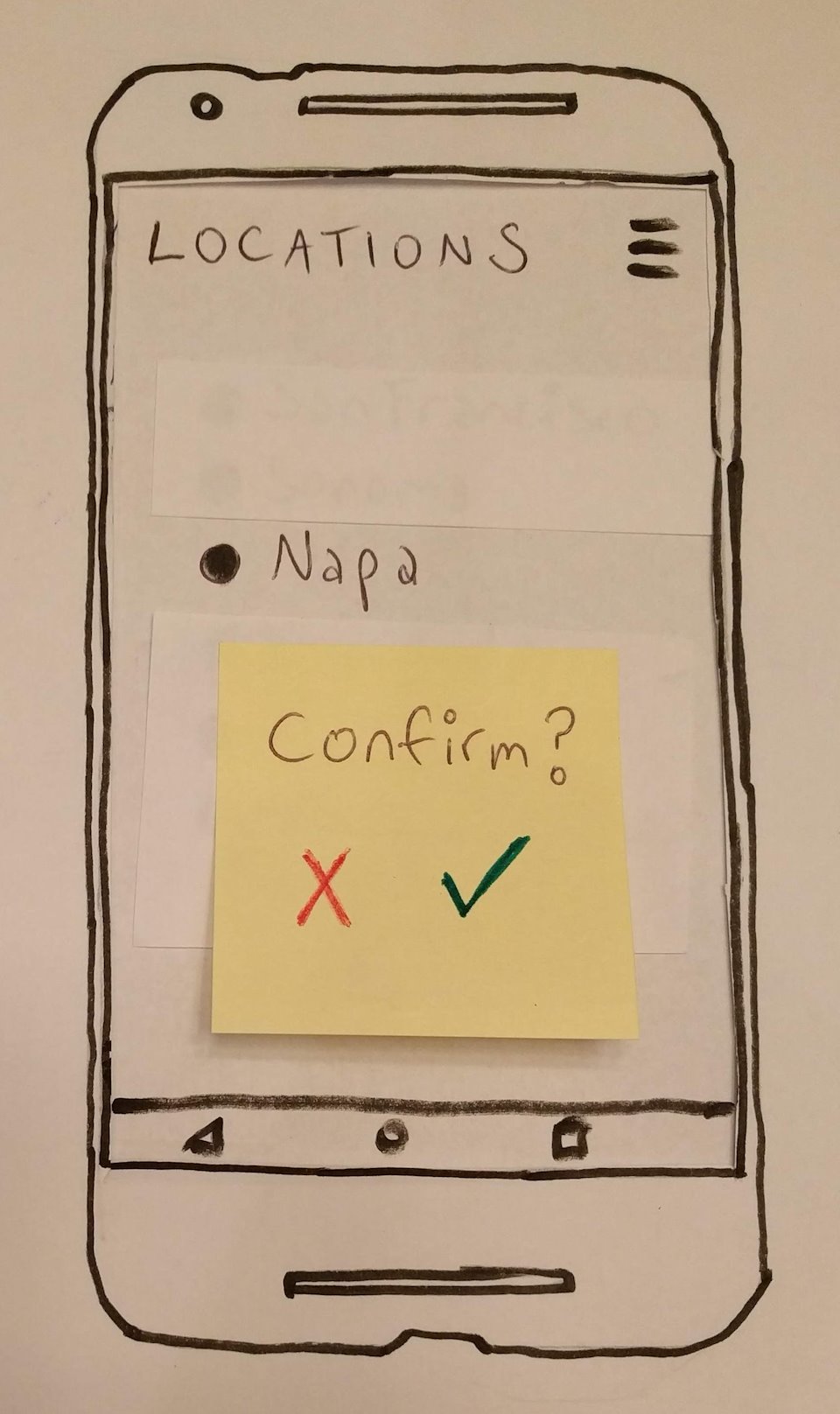 Pop-up confirmation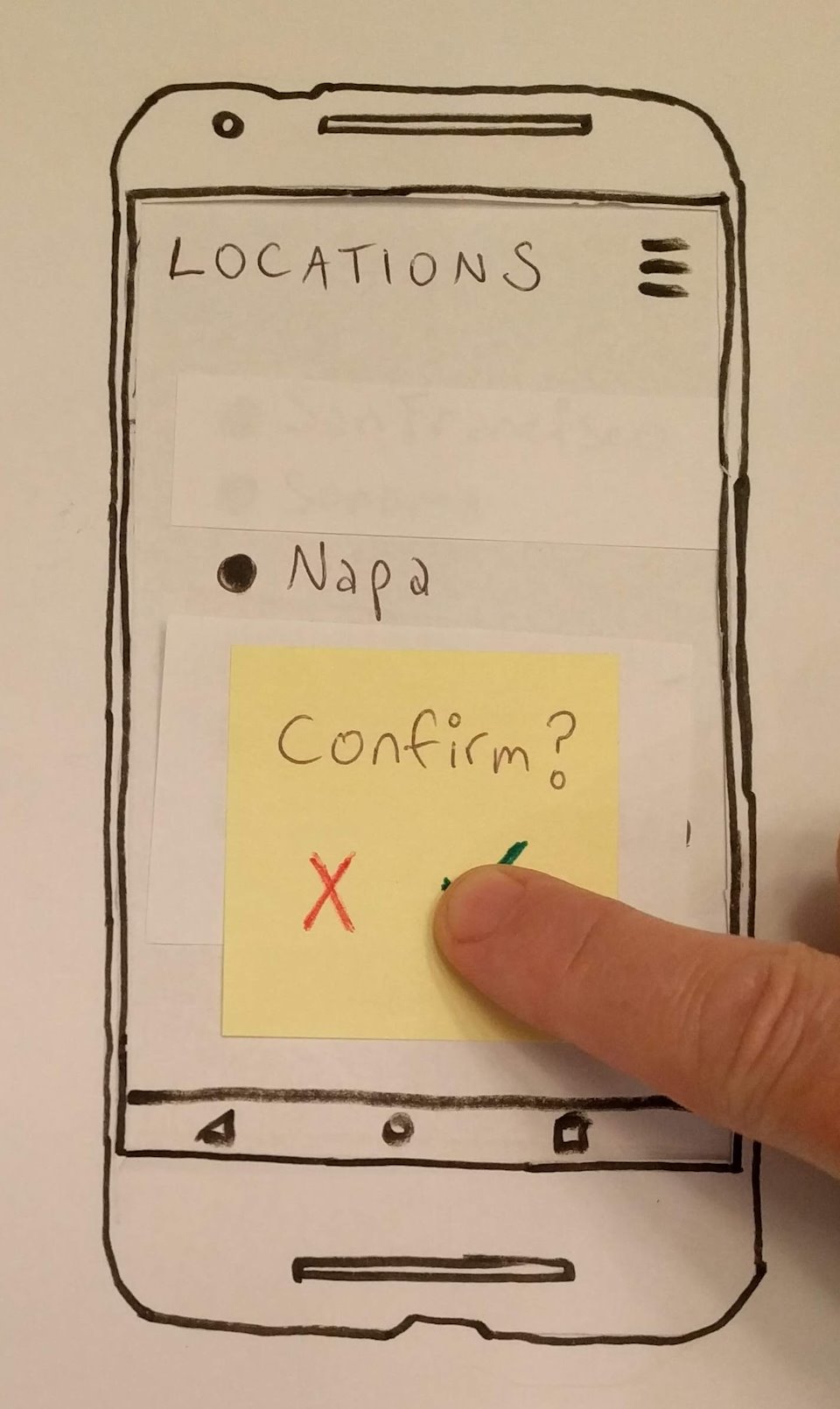 Response to pop-up confirmation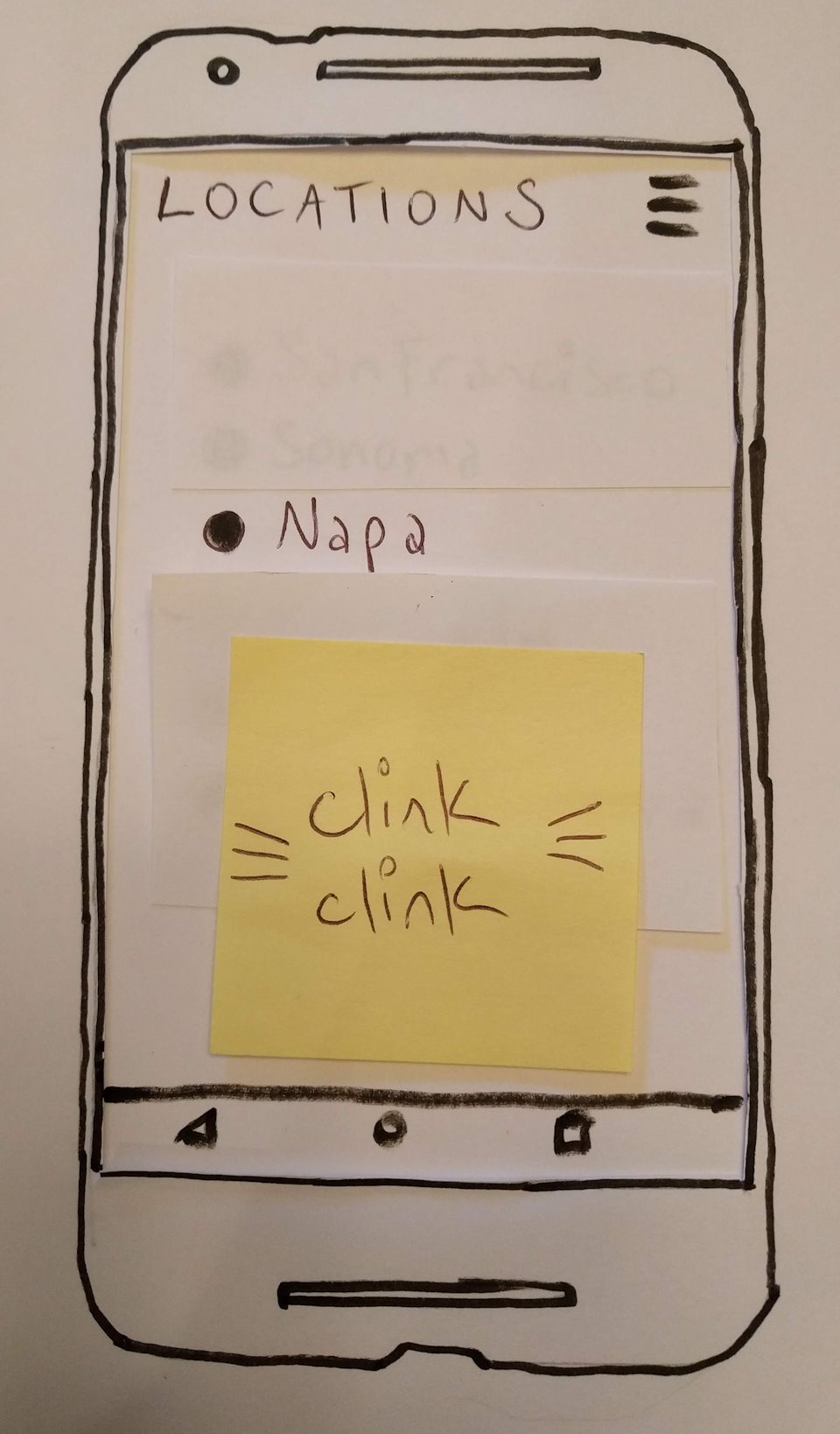 Pleasing sound to confirm response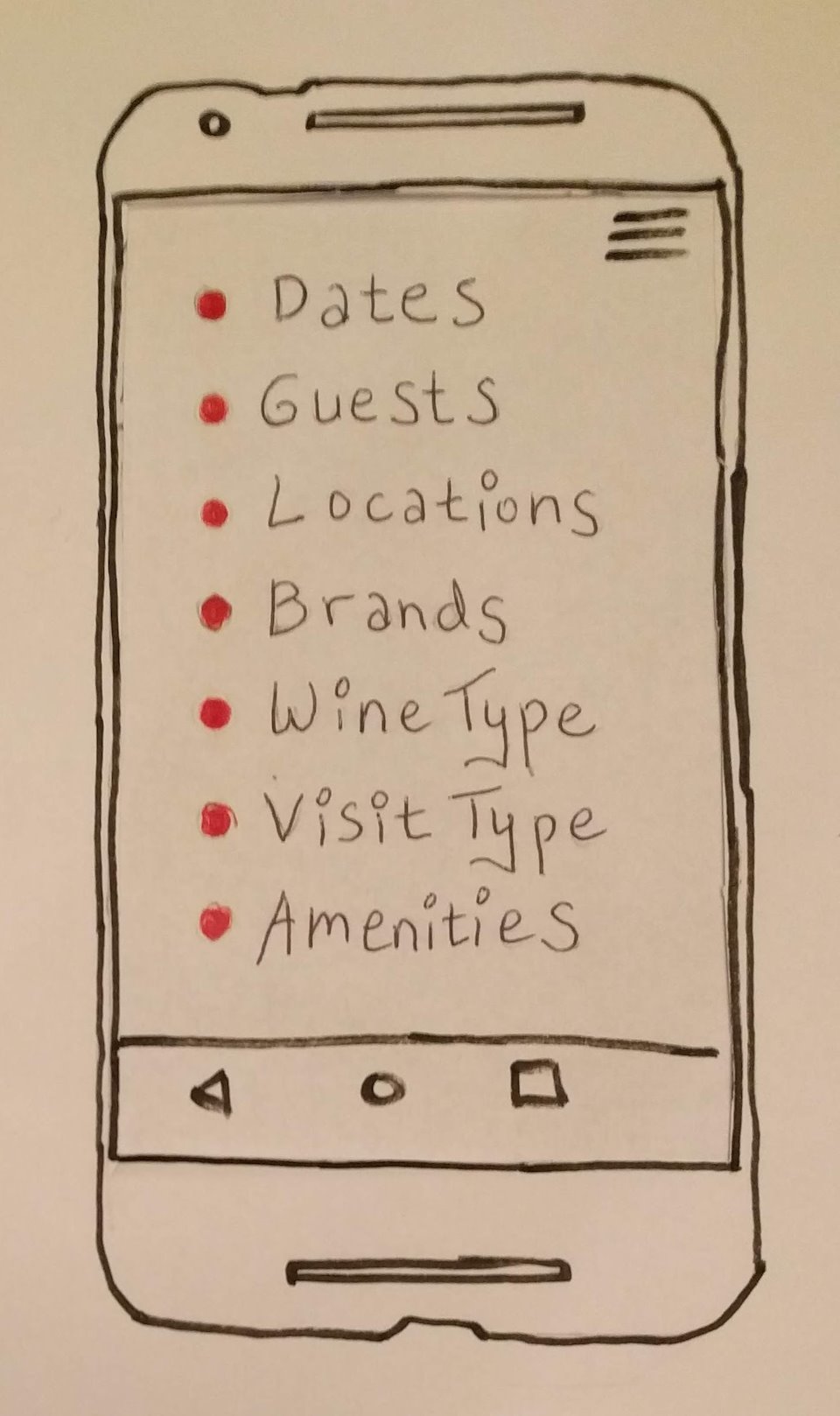 Return to options screen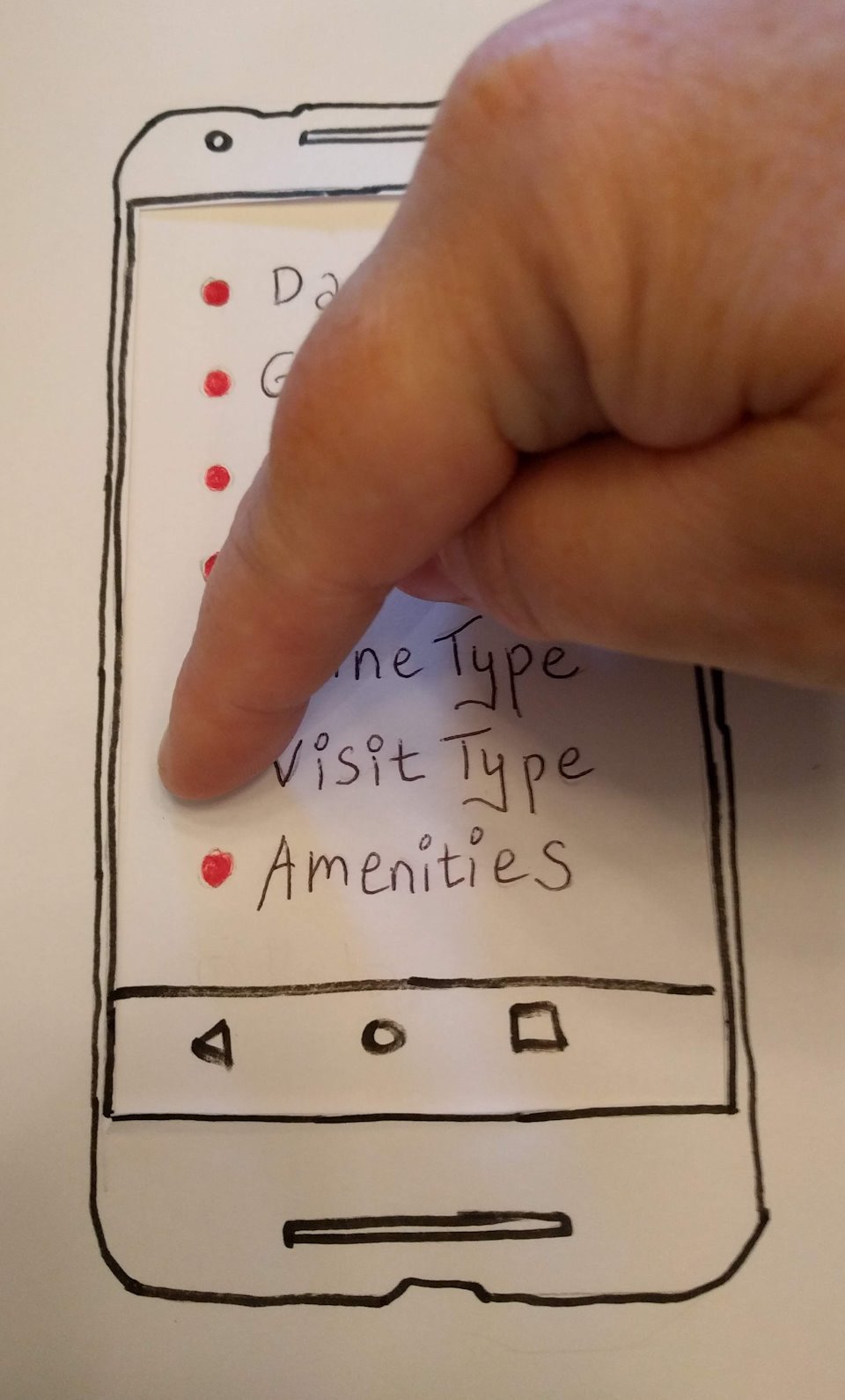 Selection of Visit Type option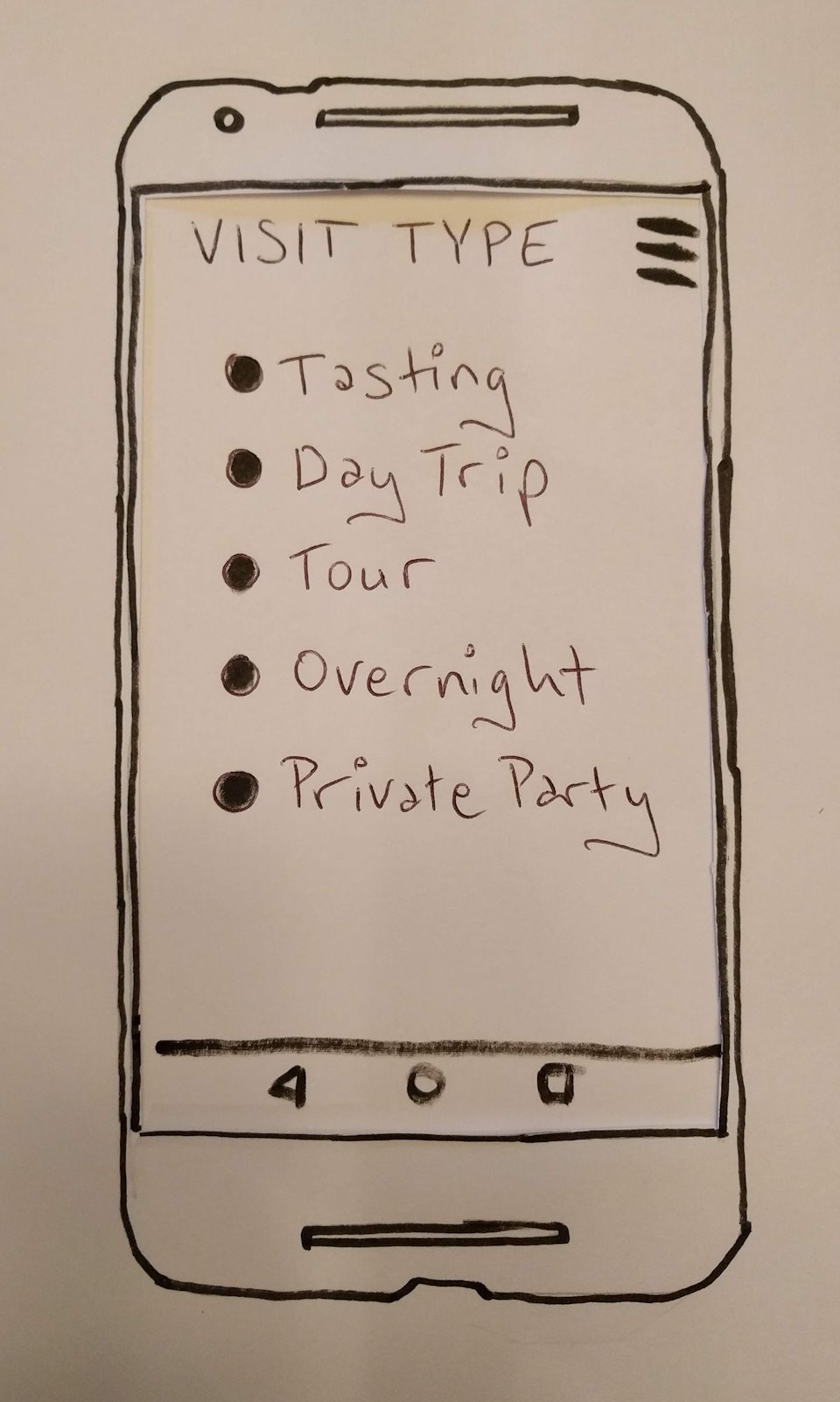 New screen with multiple visit types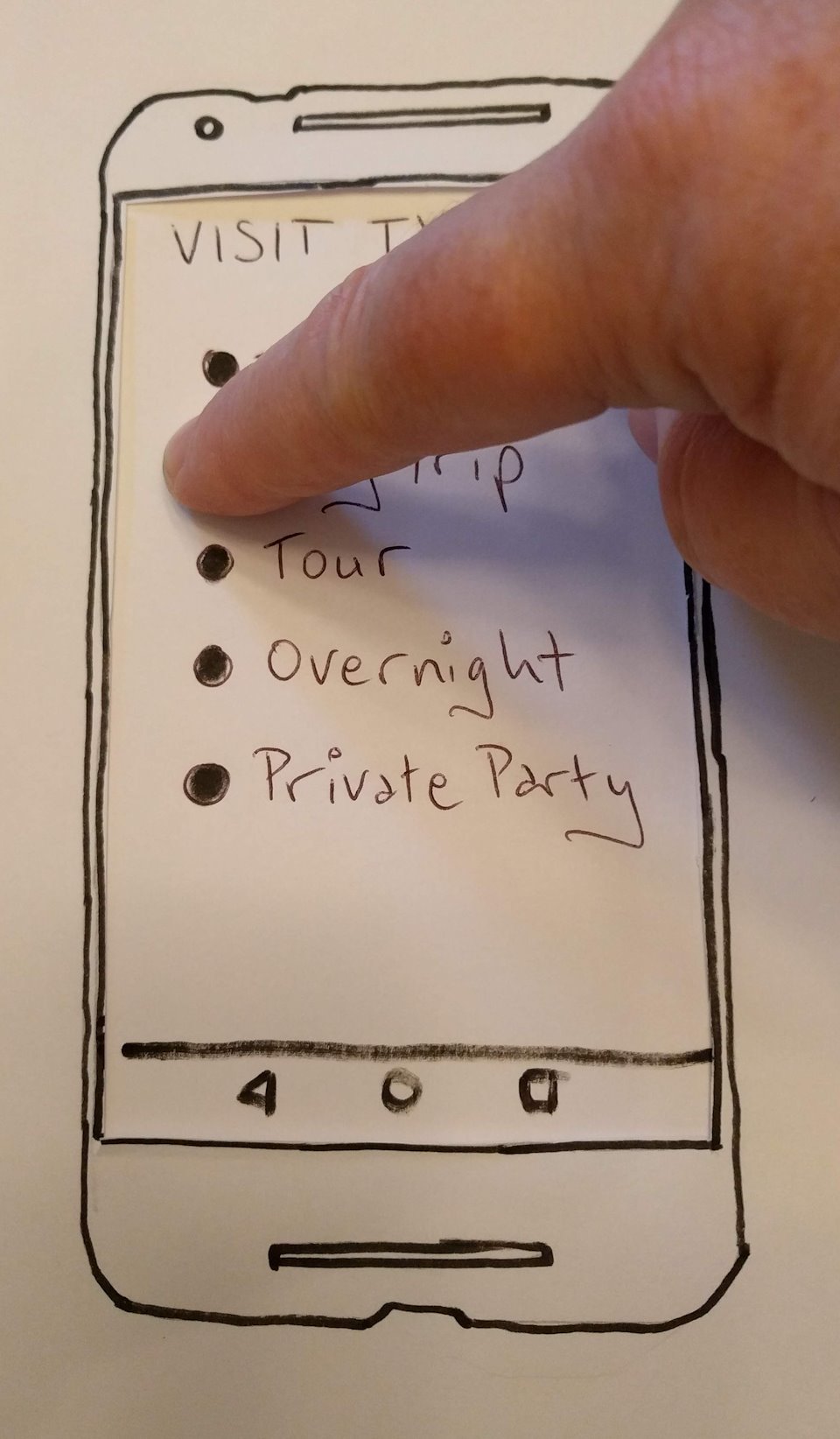 Selection of Day Trip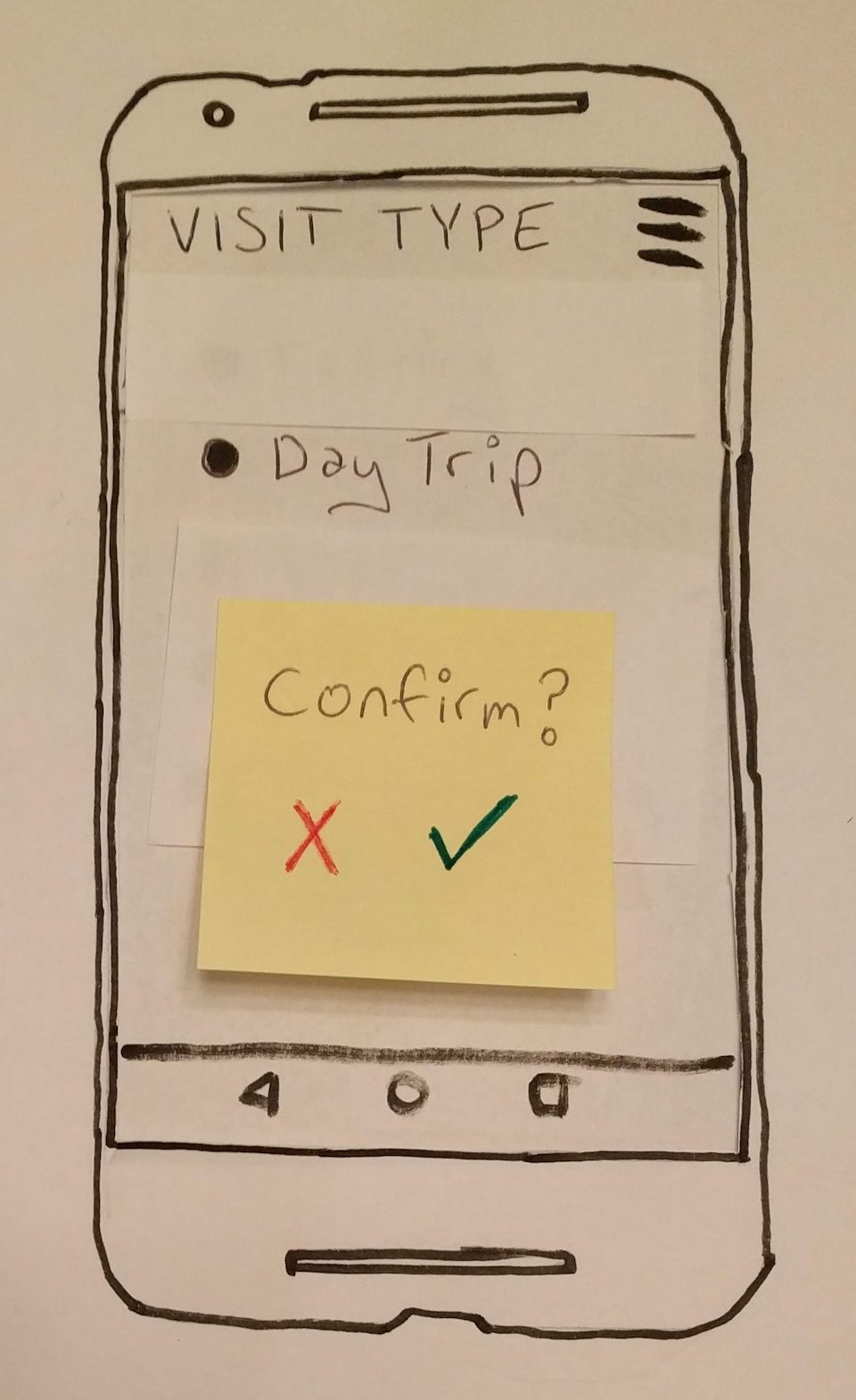 Pop-up confirmation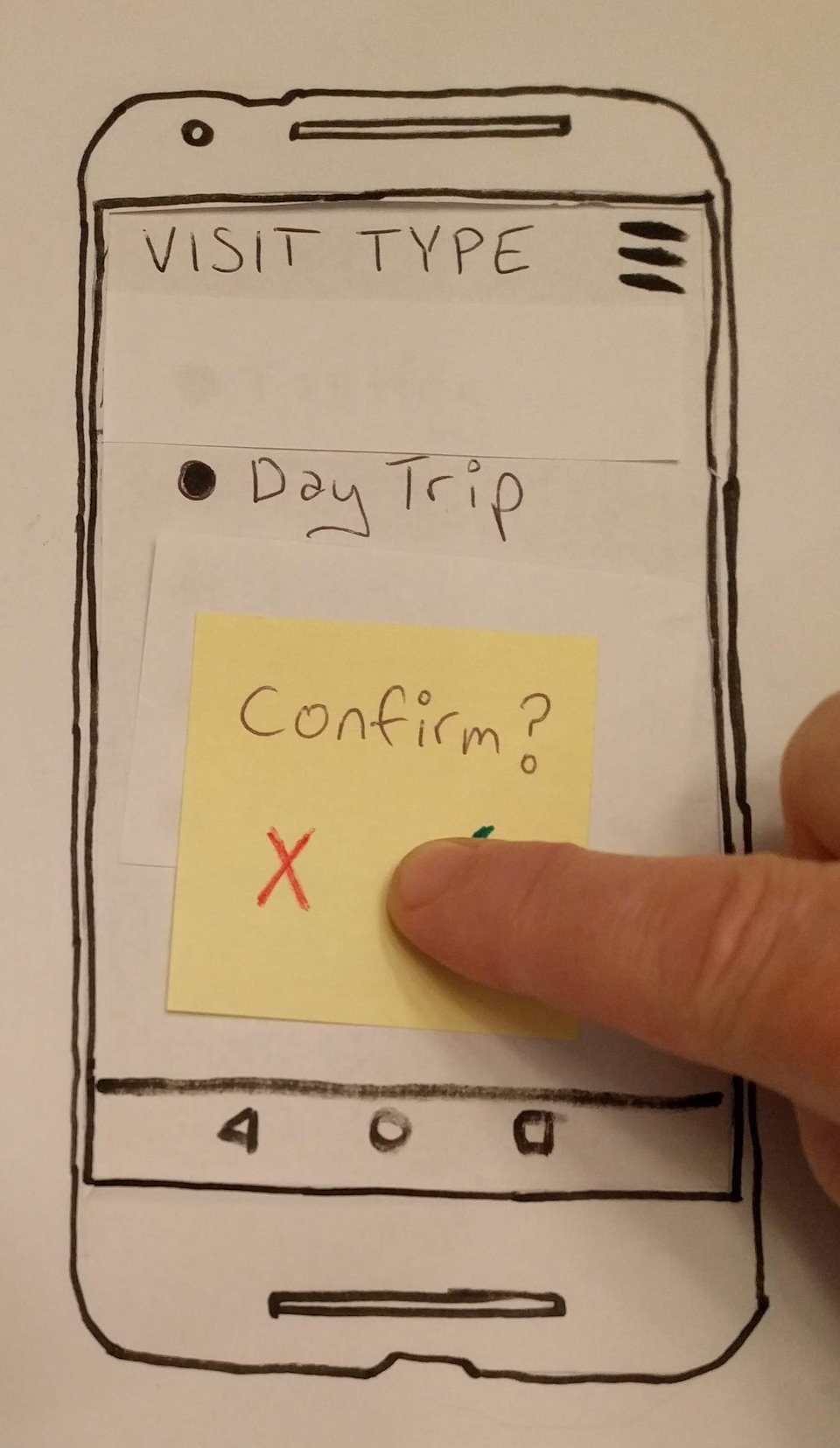 Confirmation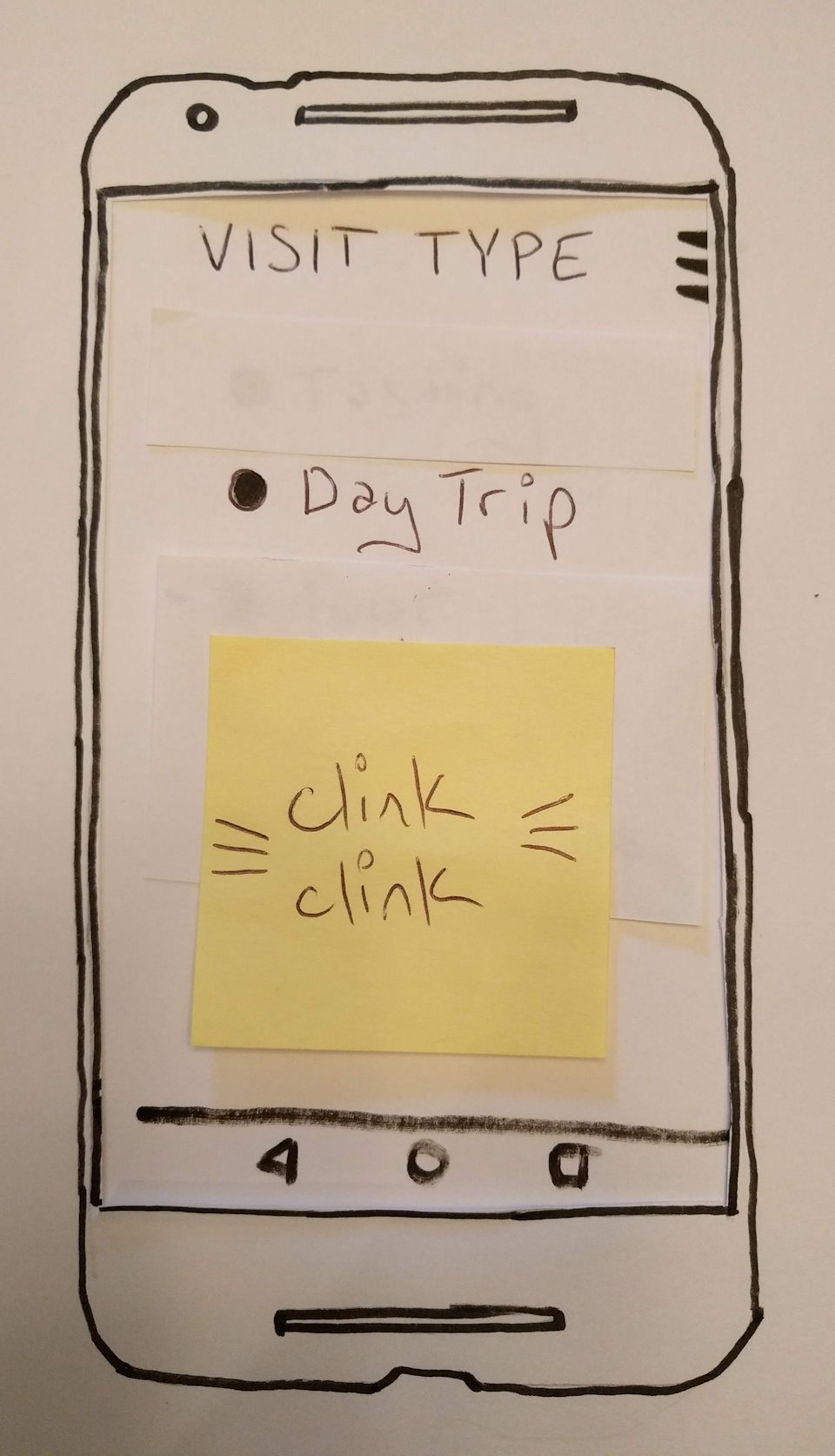 Pleasing sound effect for confirmation of selection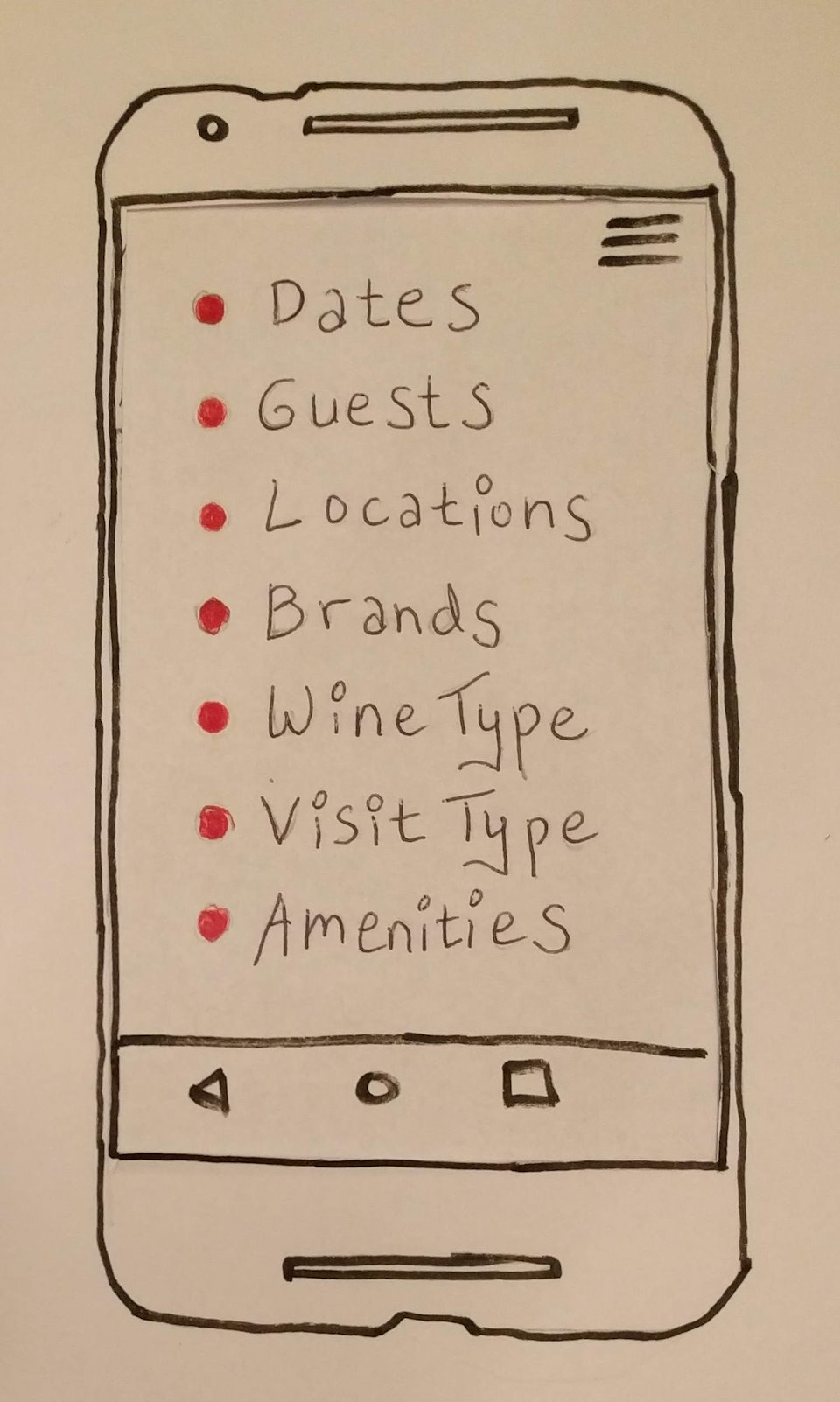 Return to main options screen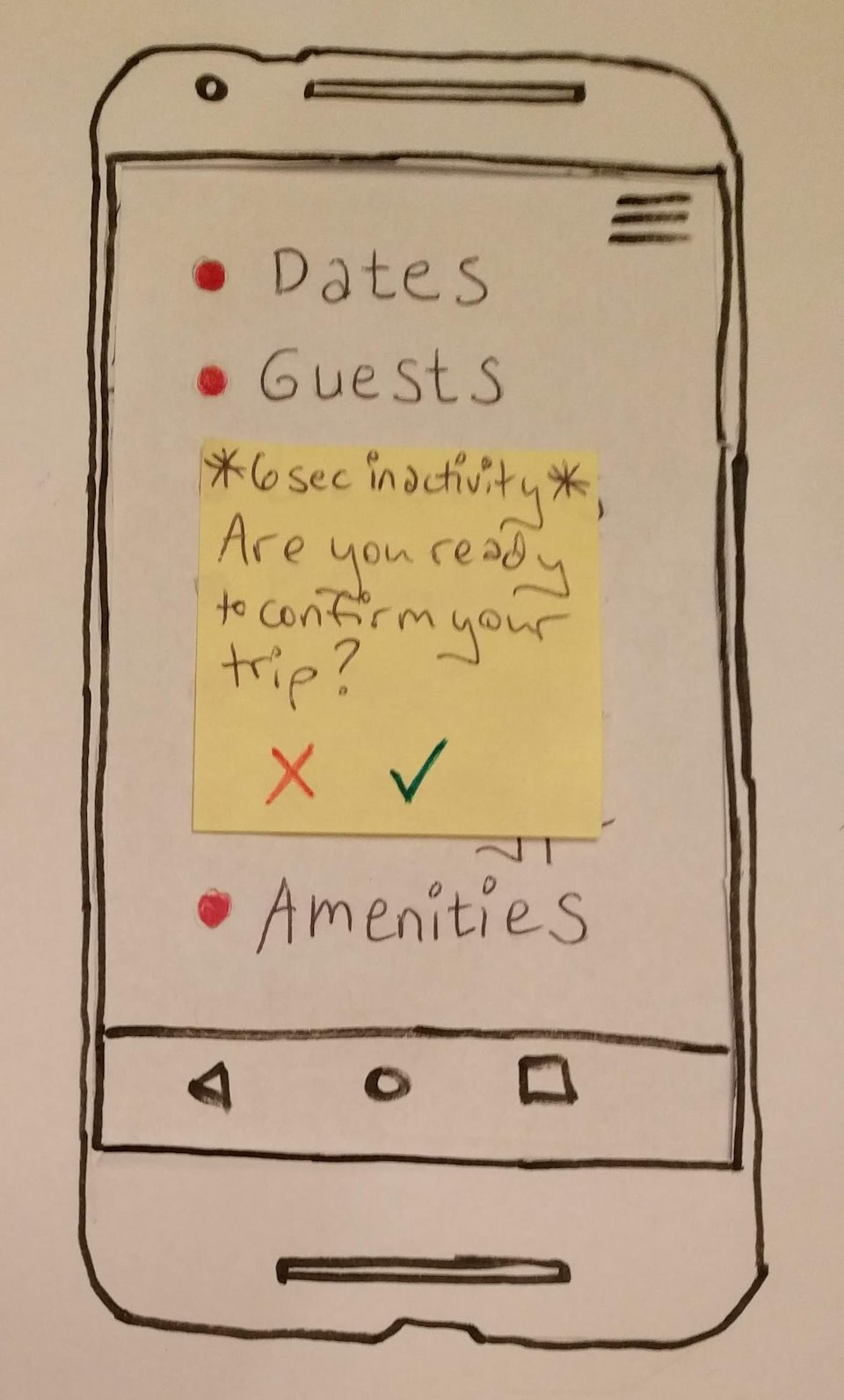 Time-out popup will help motivate user to finish process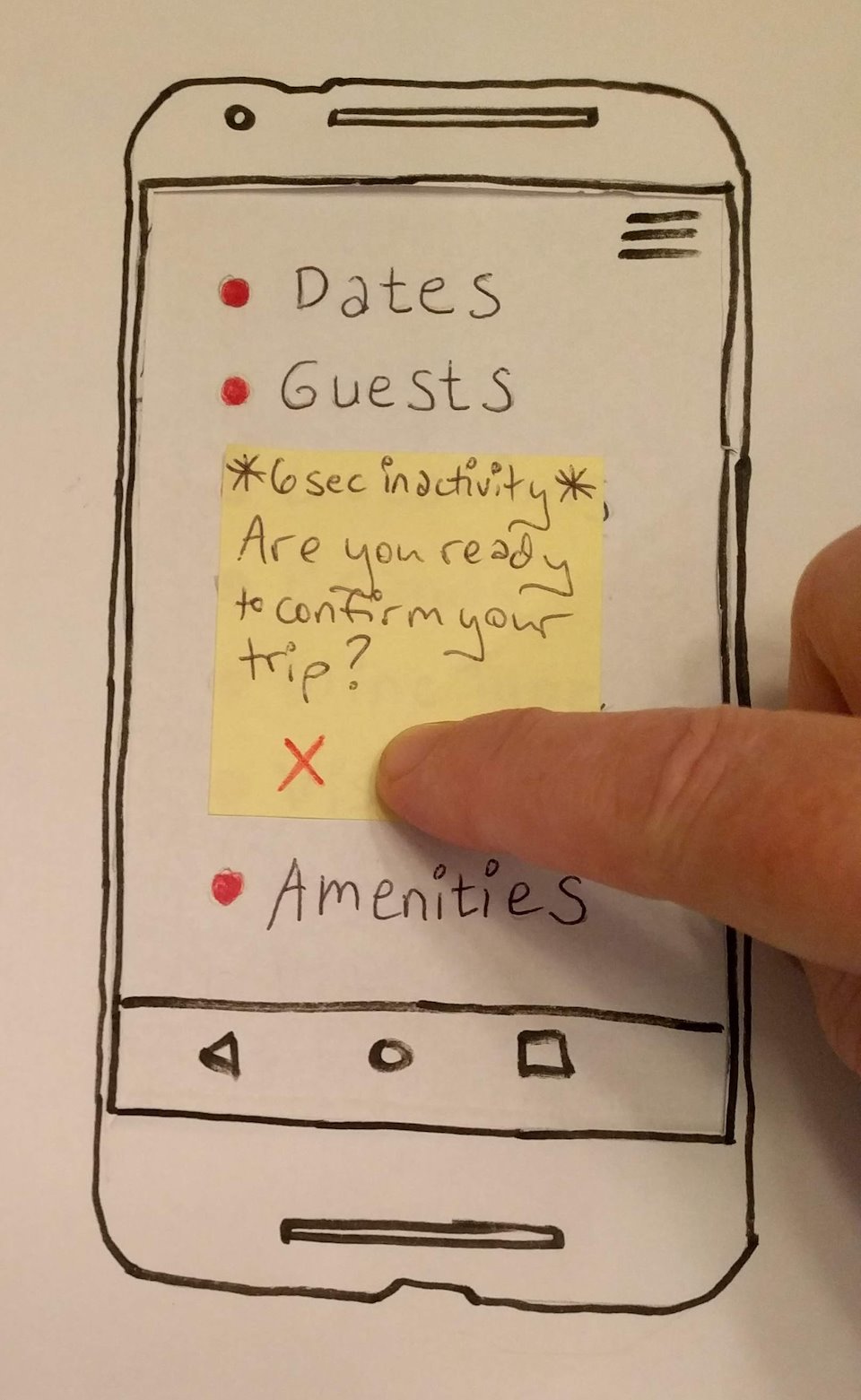 Timeout popup selection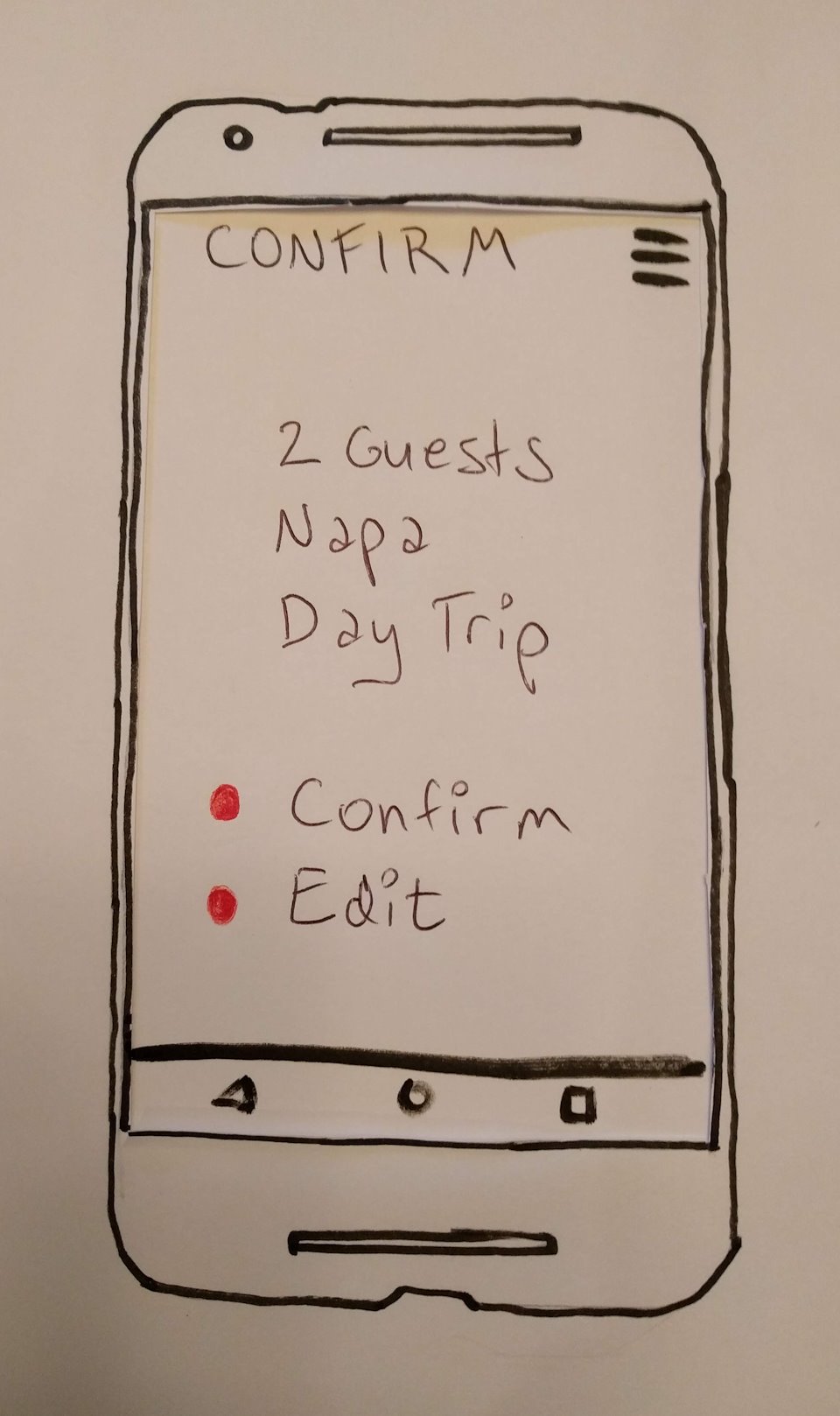 Confirmation of overall selections screen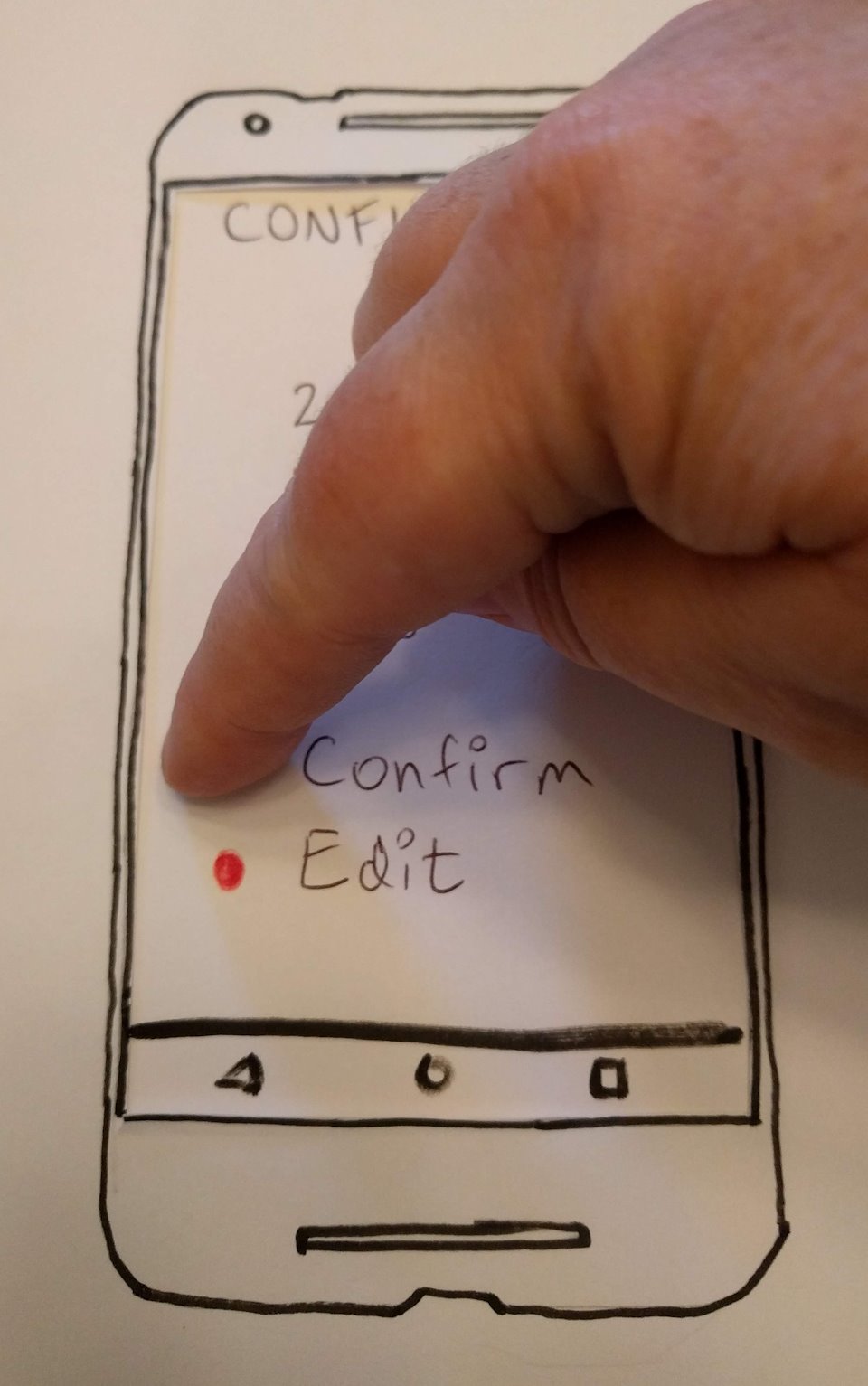 Confirm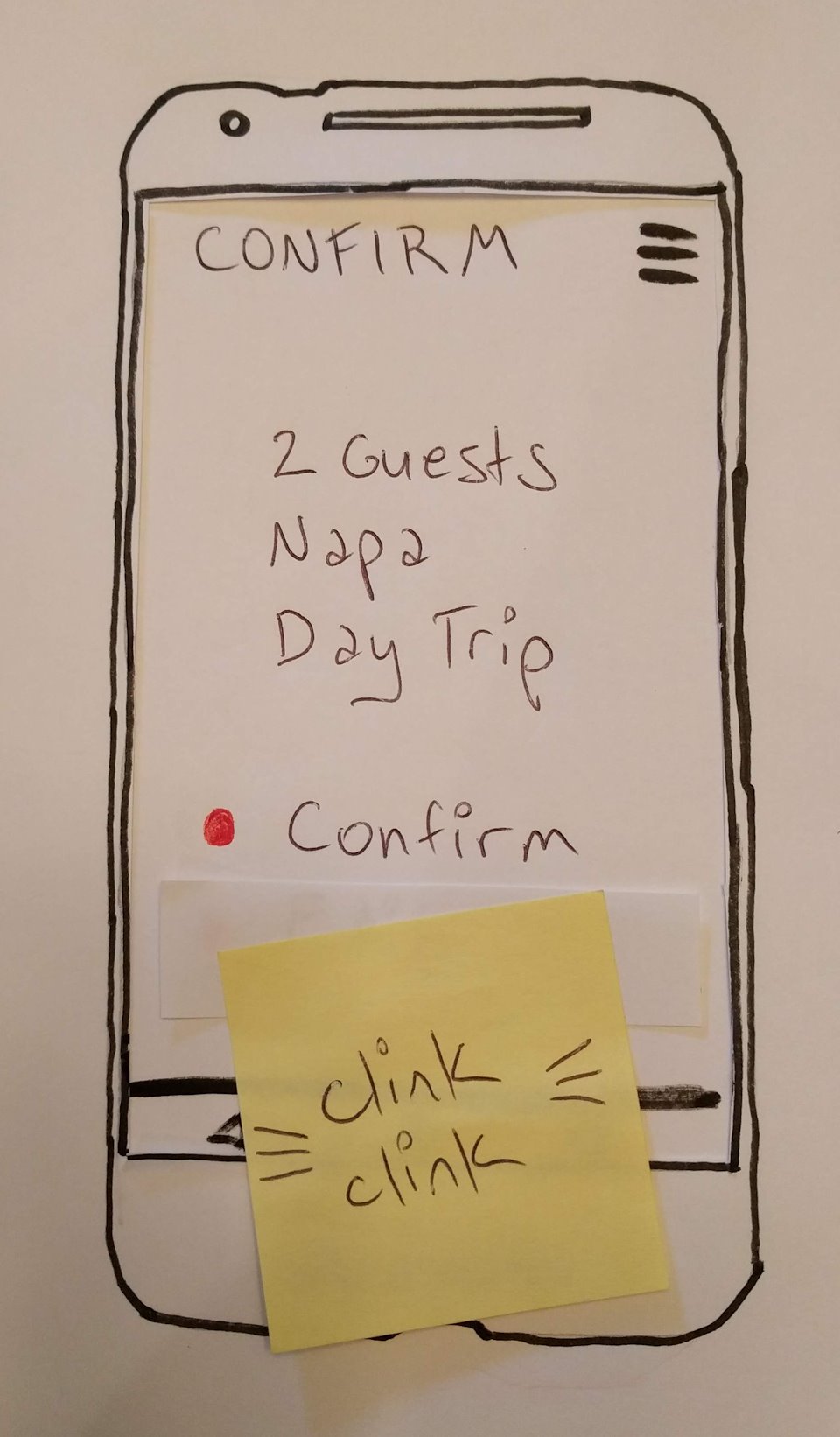 Pleasing sound effect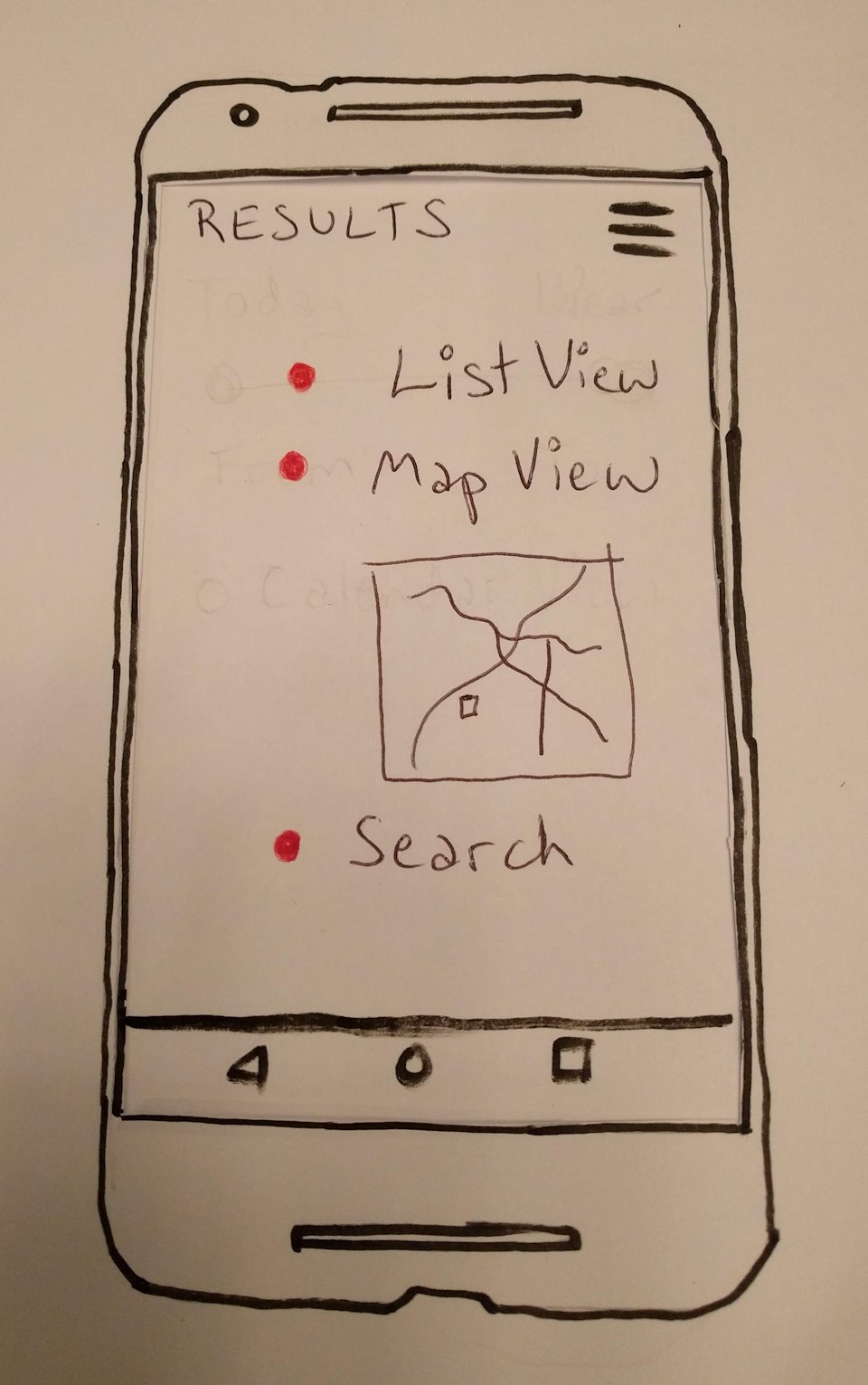 Refine how results are displayed. Challenge: Search function is buried inside process. Solution: Move it to Hamburger Menu instead.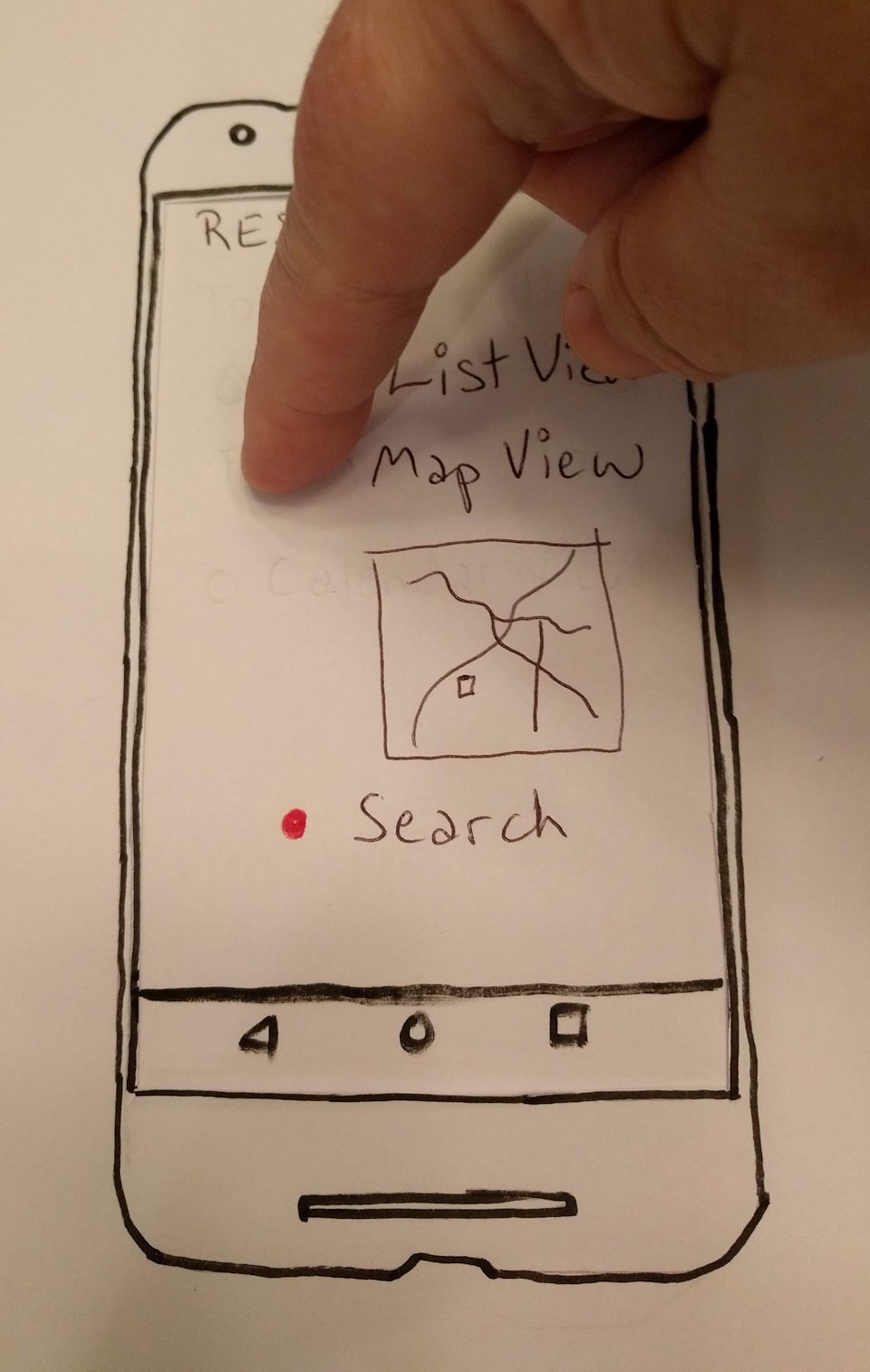 Select Map View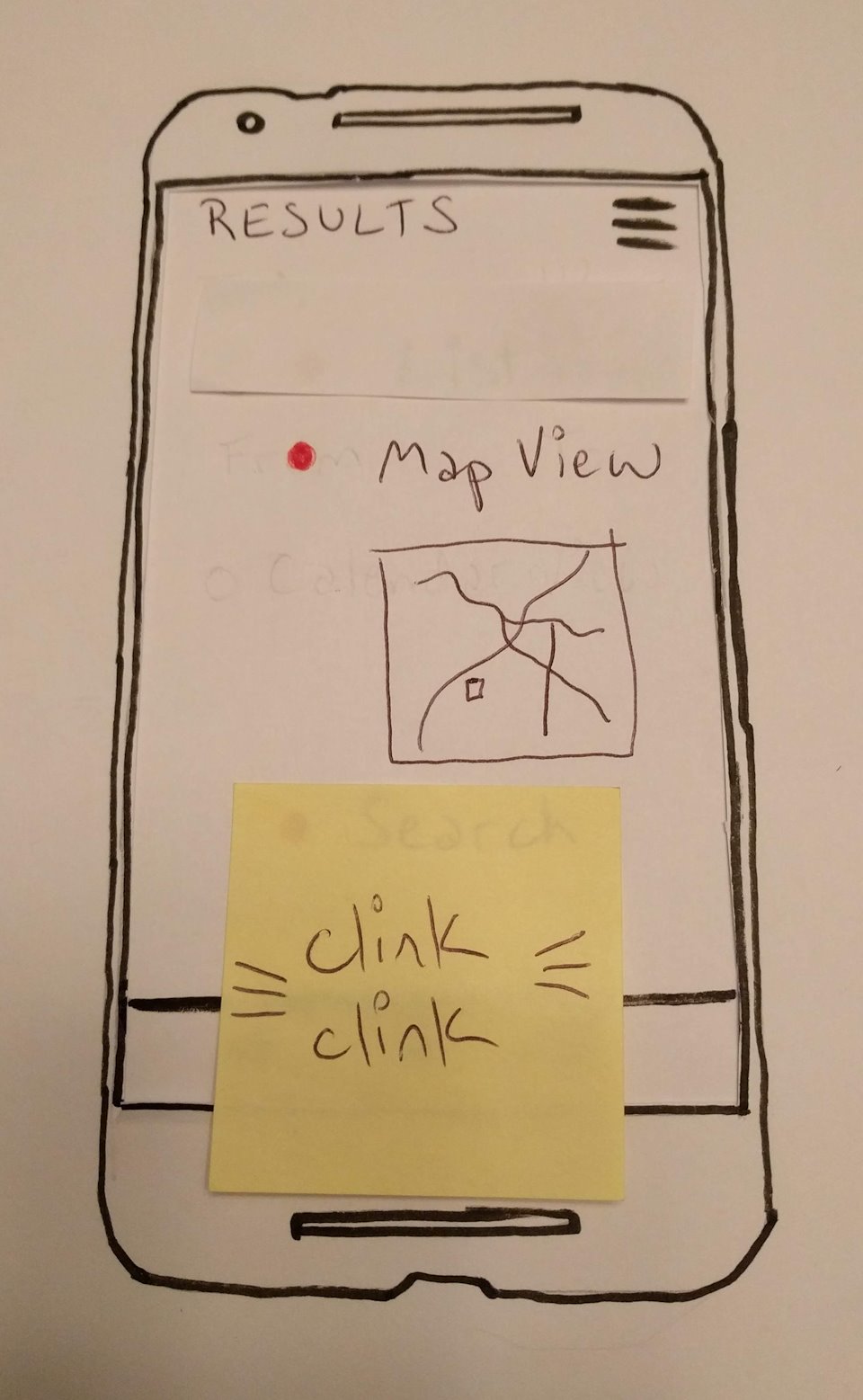 Pleasing sound effect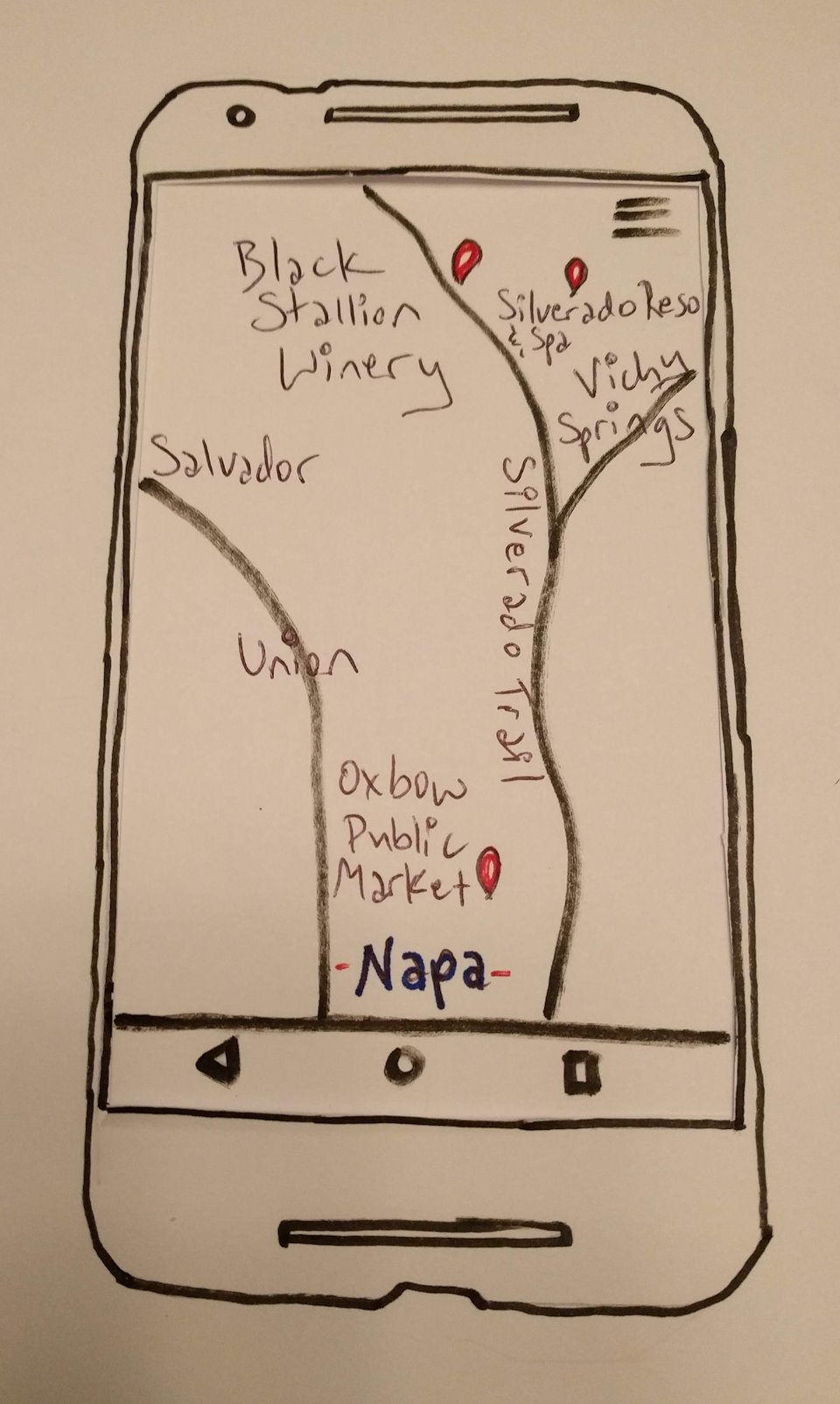 First display of map results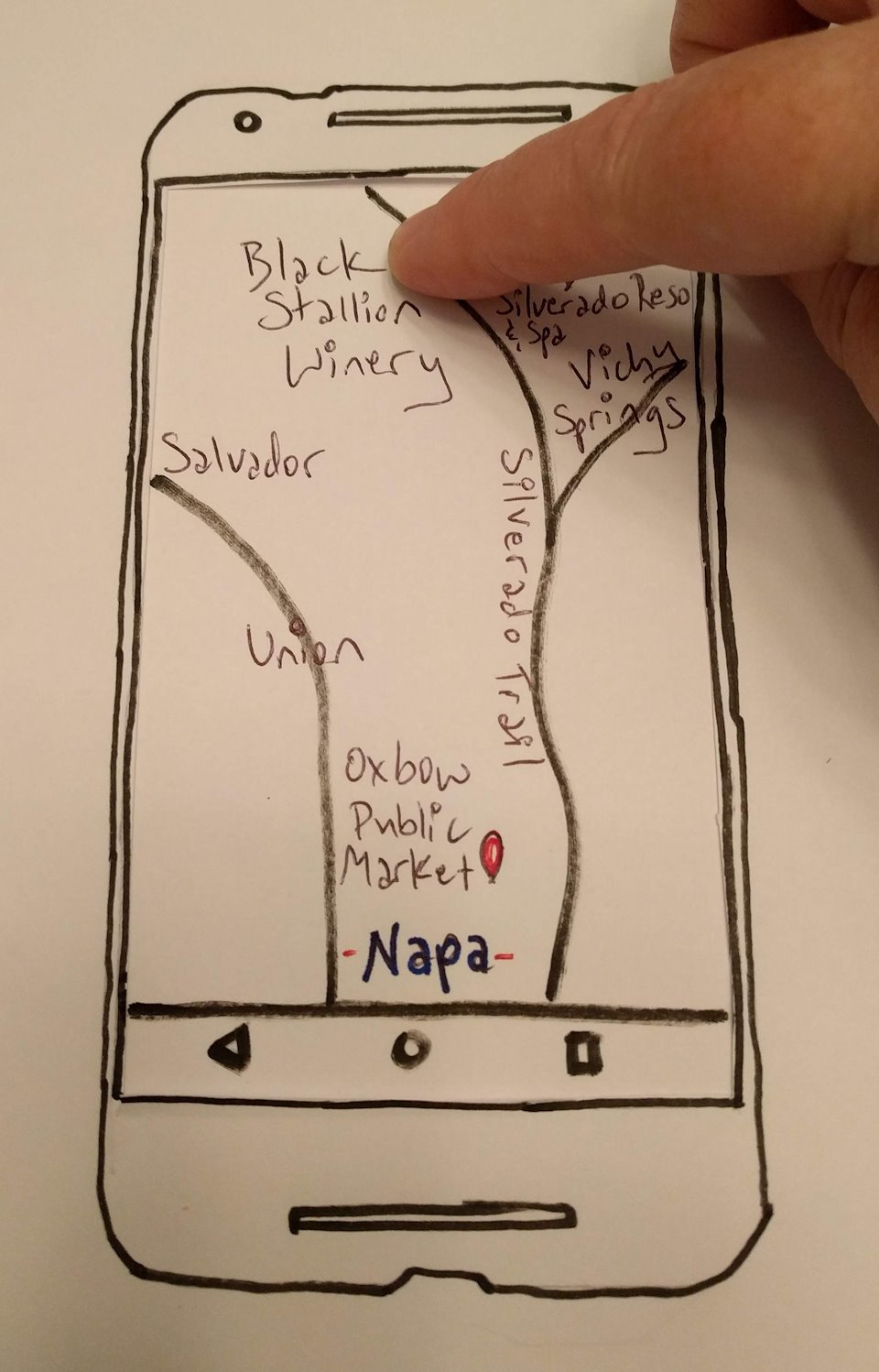 Selection of item of interest on map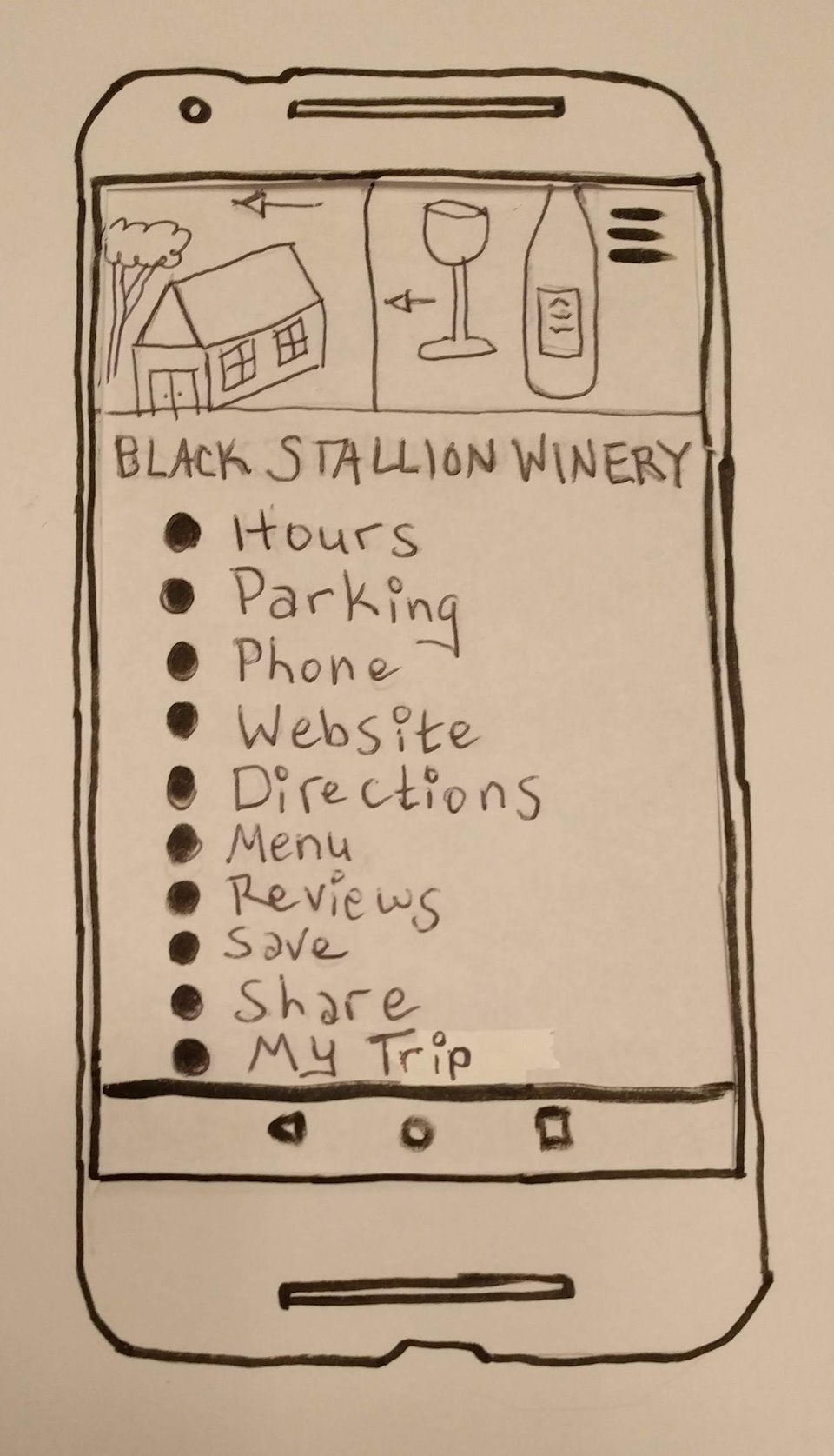 Venue-specific listing of attributes/info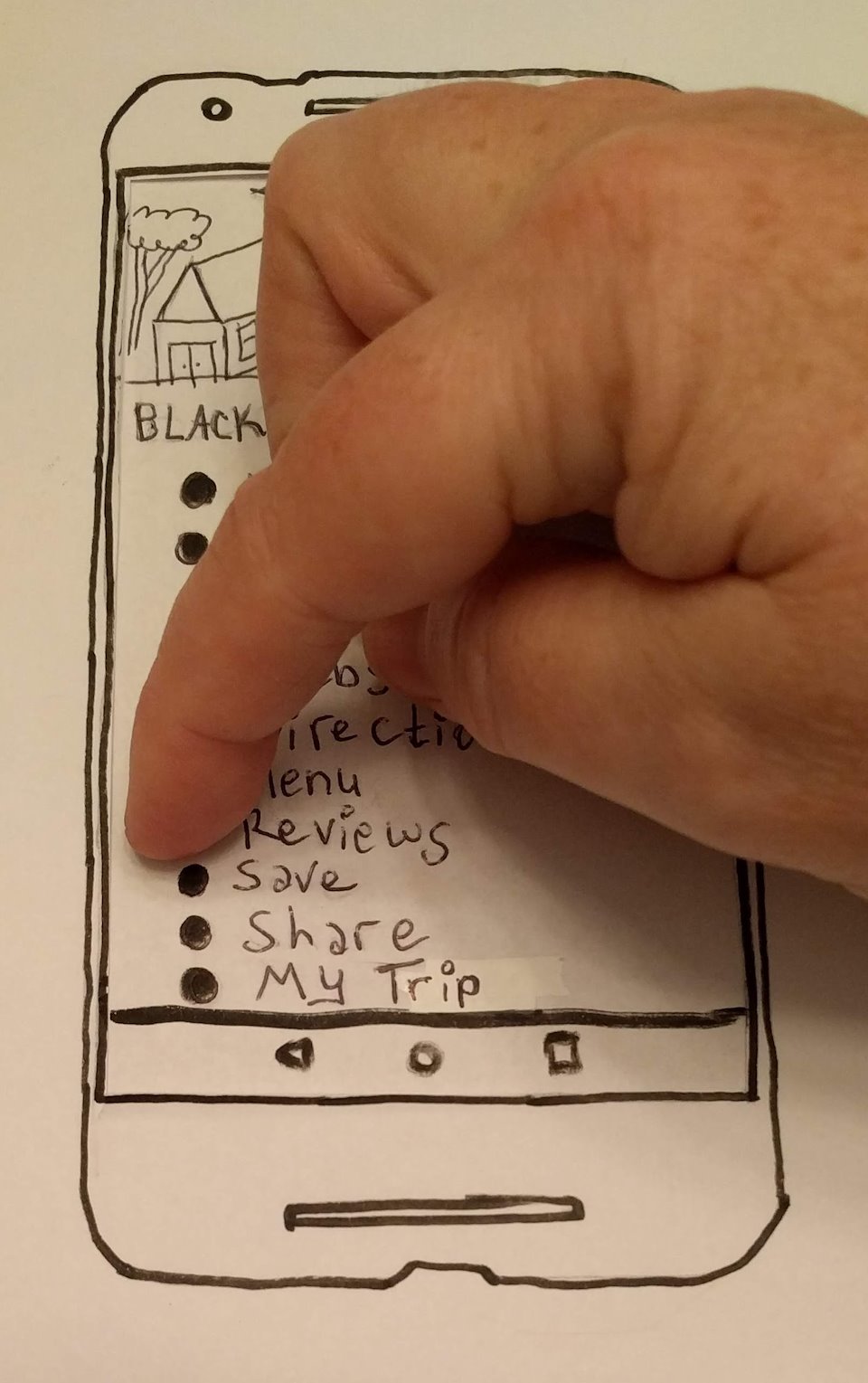 Select "Reviews" – most users use these to make decisions if they have no direct experience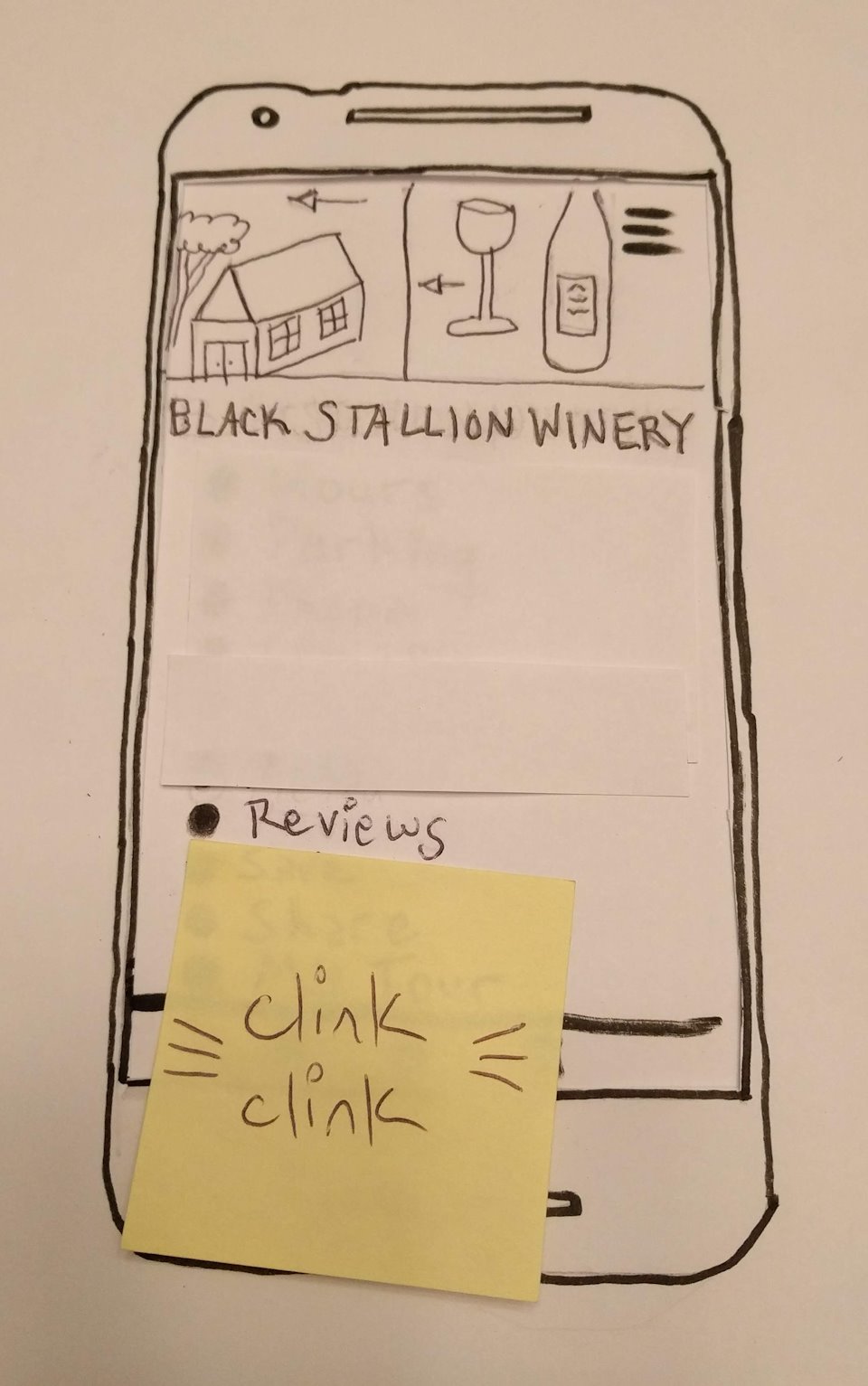 Pleasing sound effect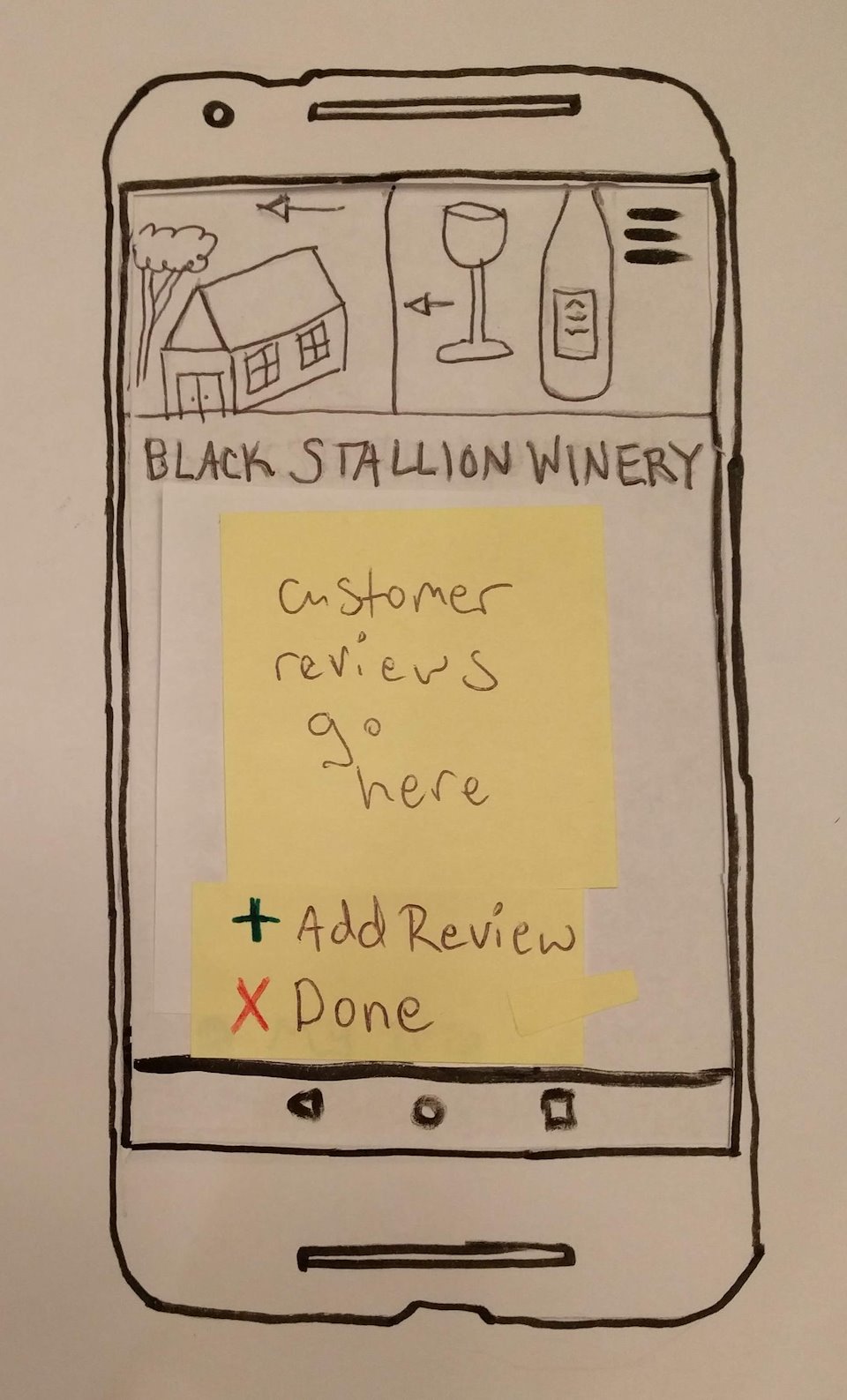 Add customer reviews here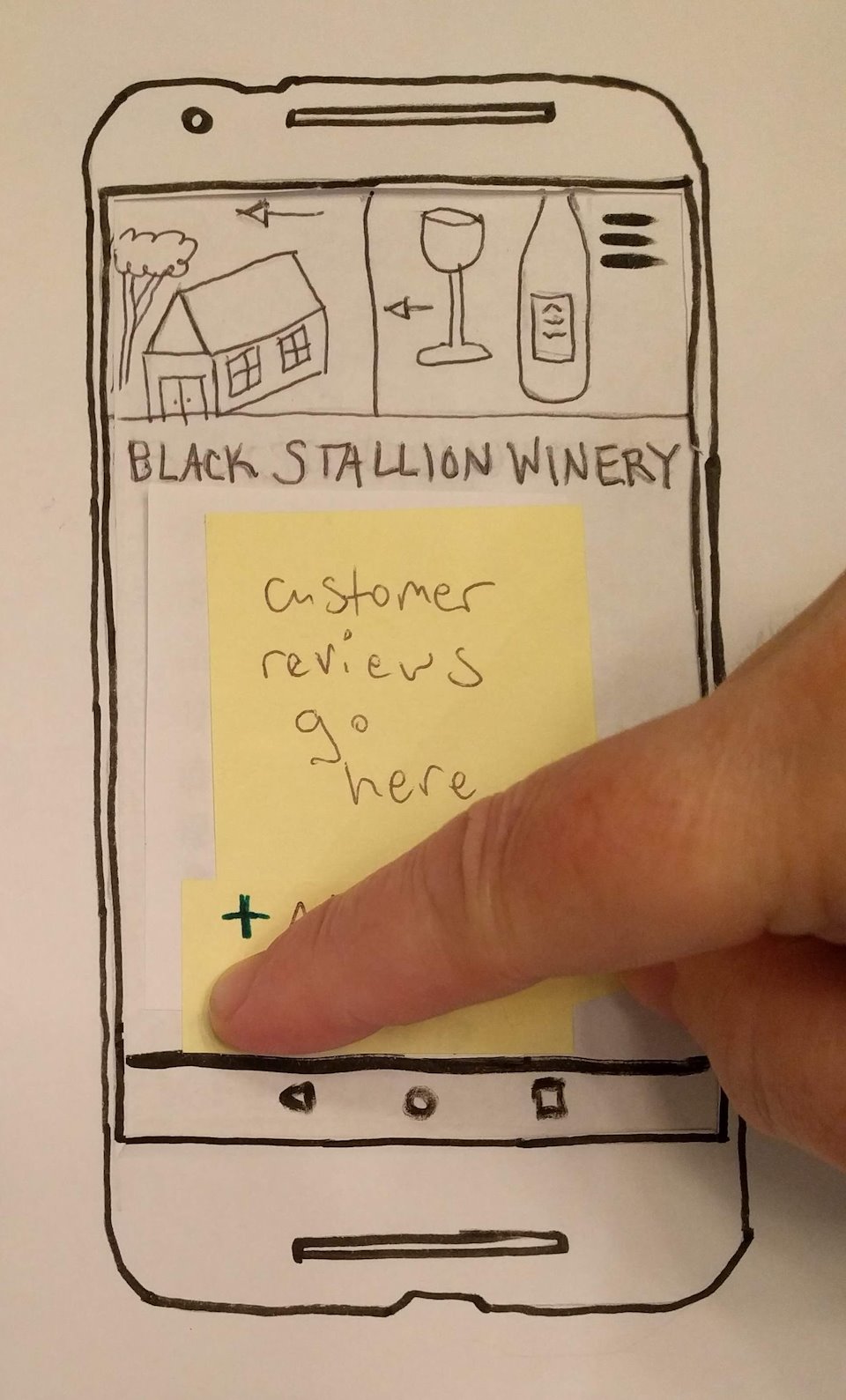 Select "Done" when finished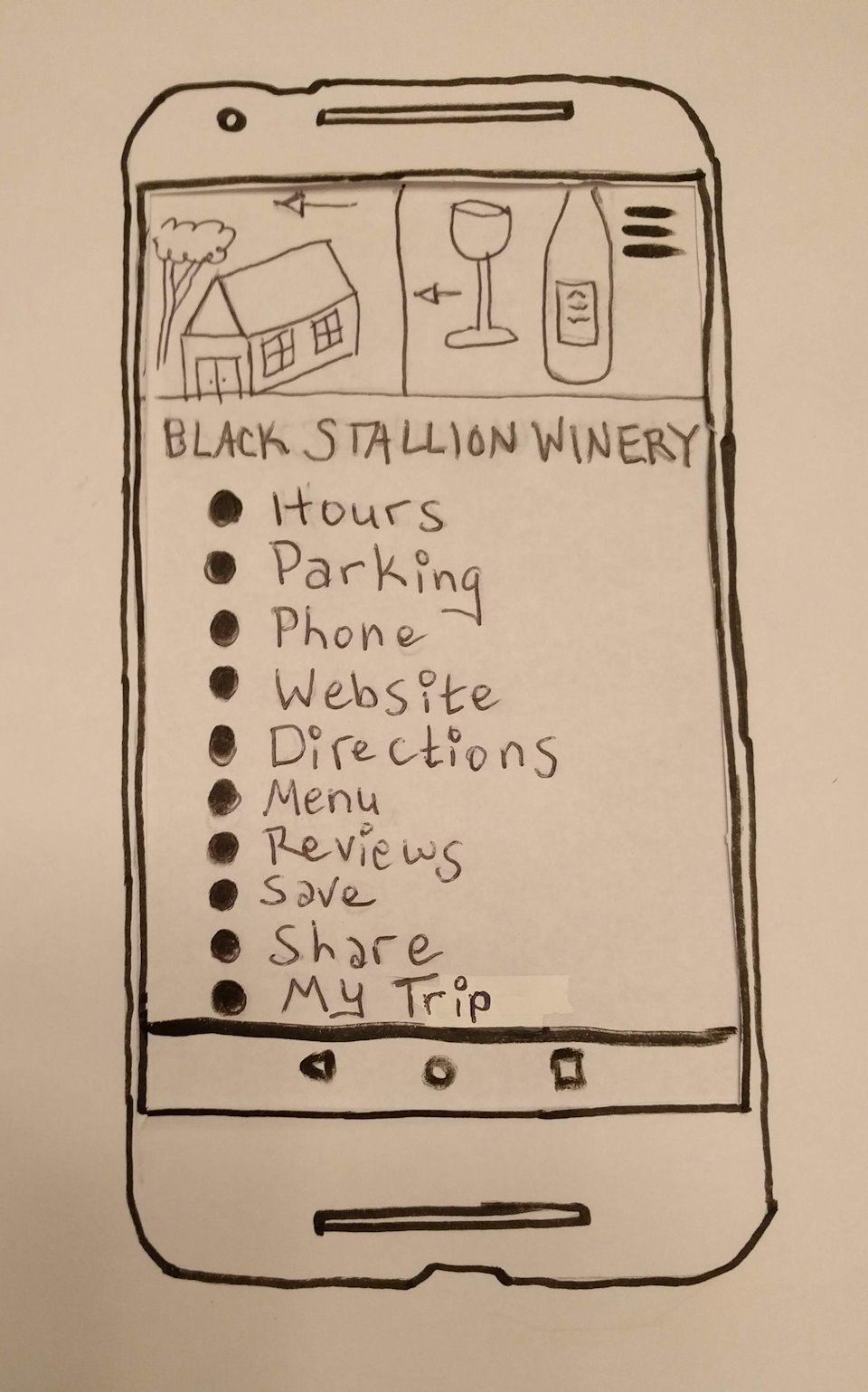 Back to main options screen for venue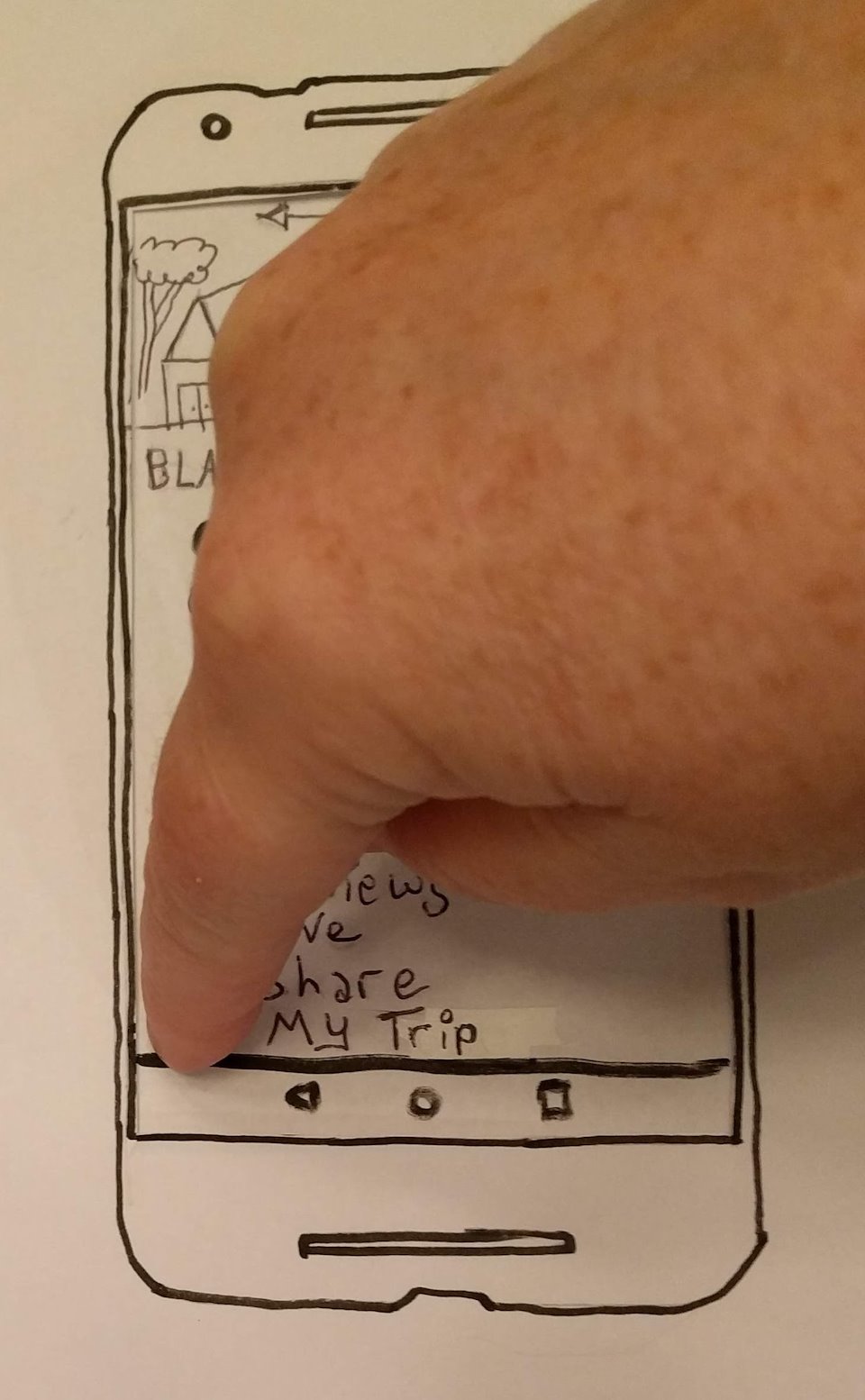 Select "My Trip" options generator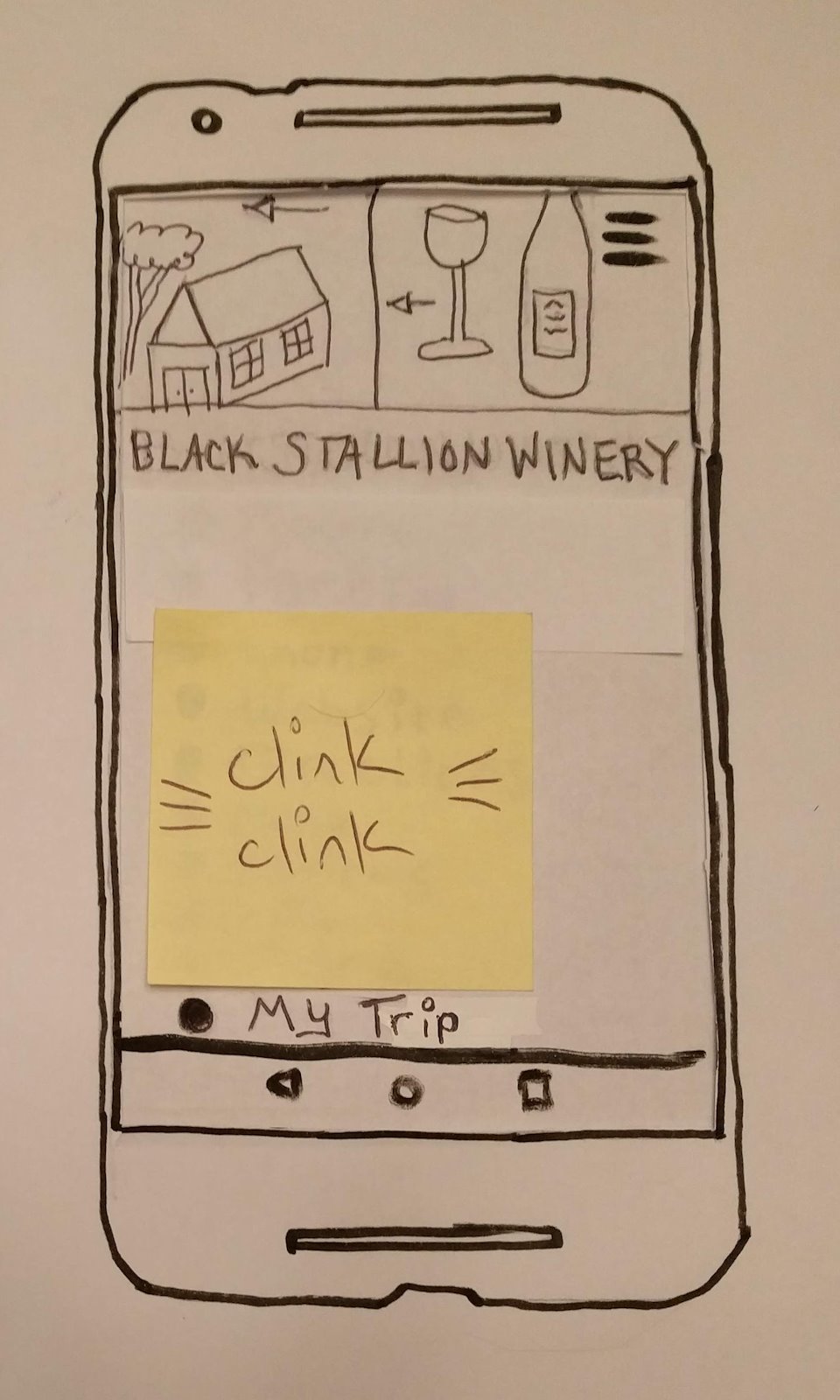 Pleasing sound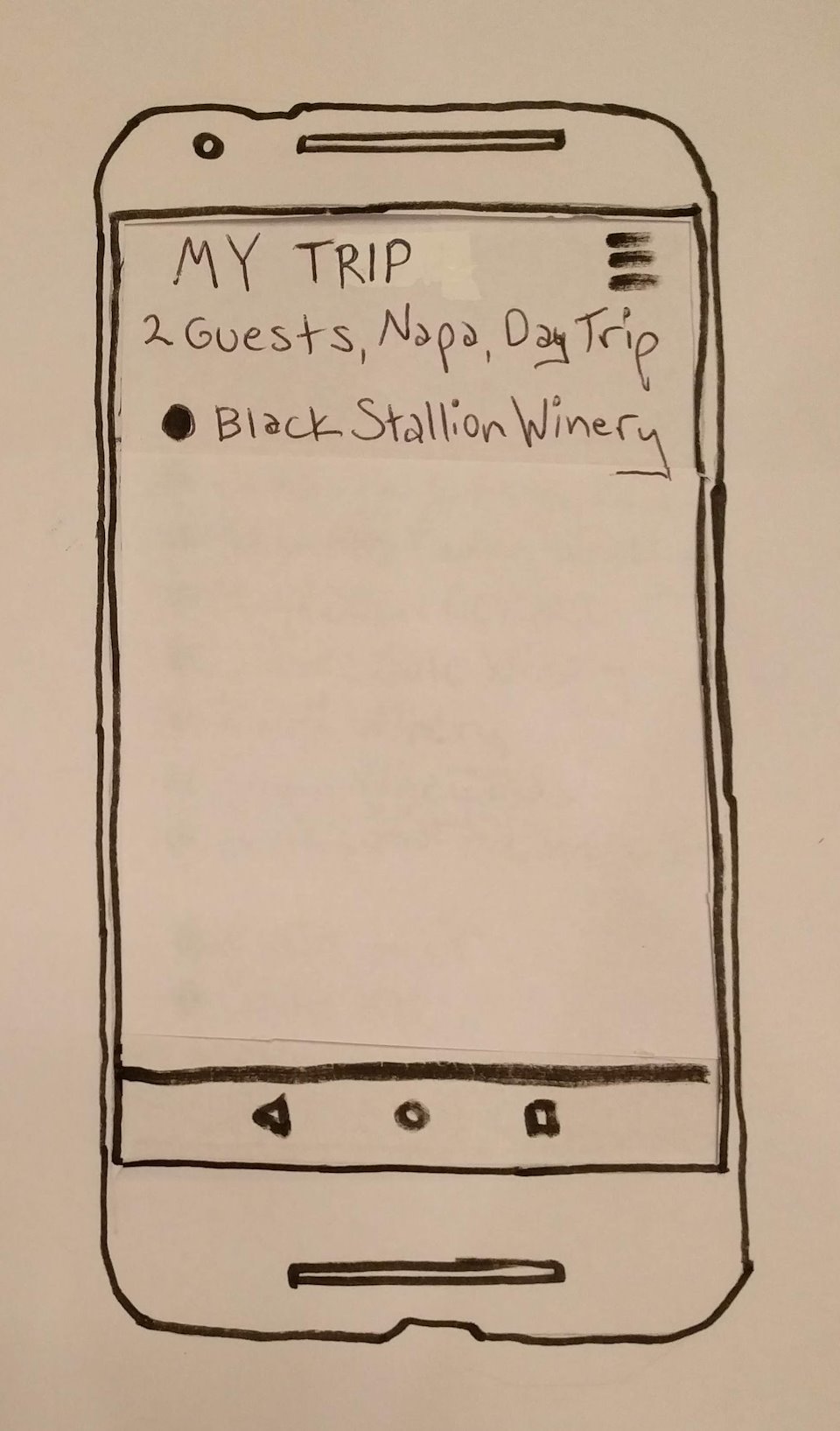 Visual list result screen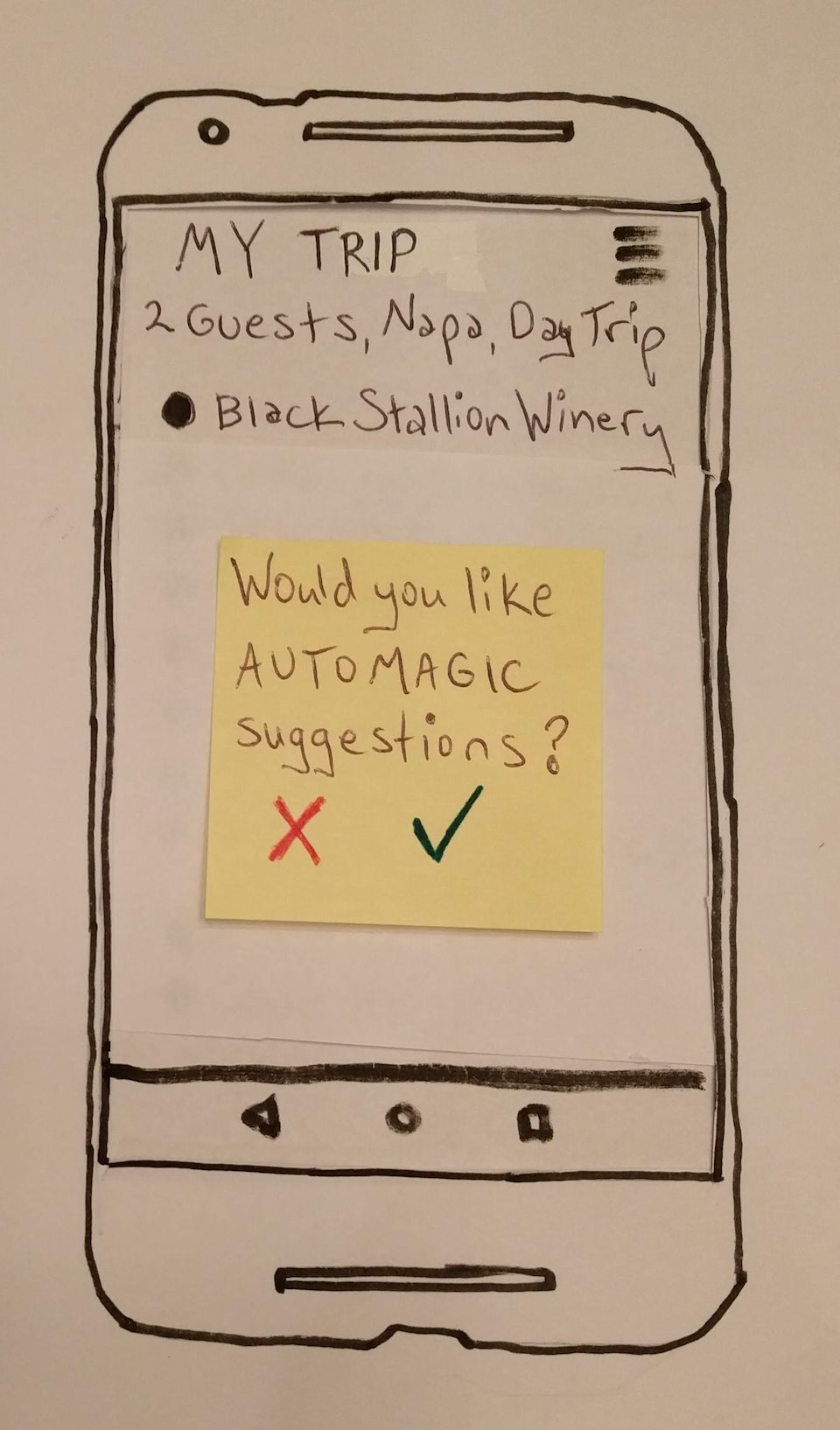 Popup question re- automagic search results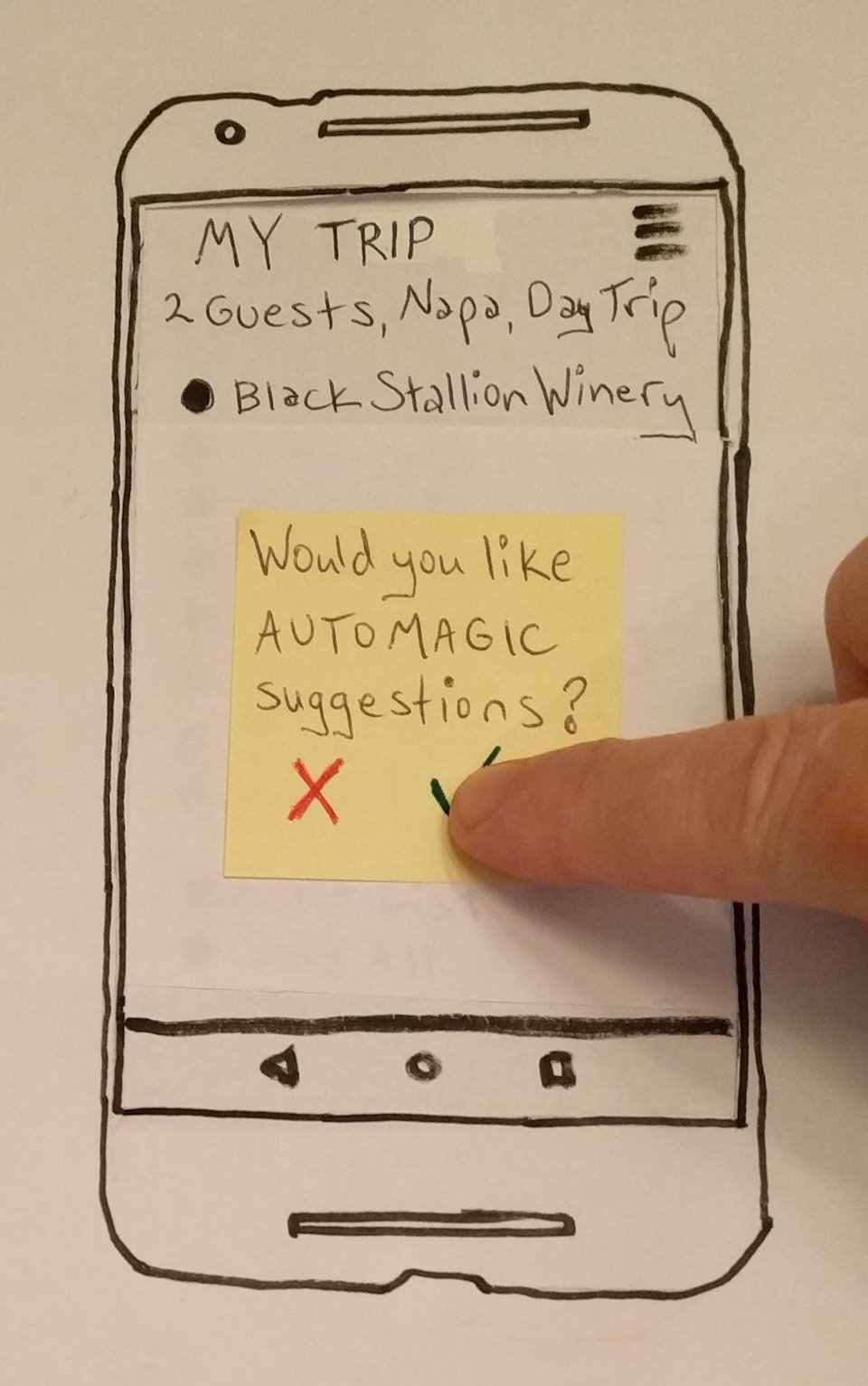 Respond to popup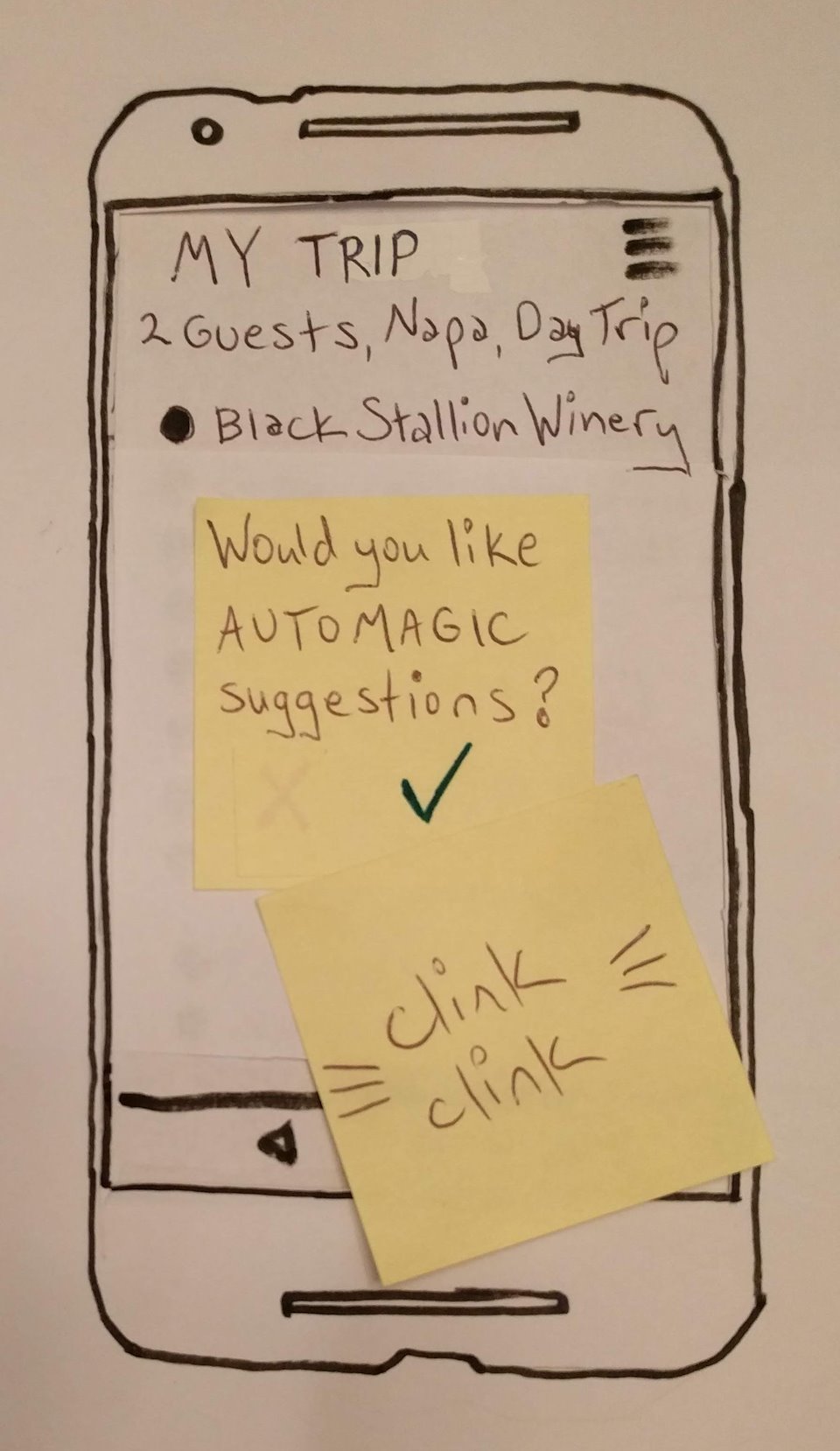 Pleasing sound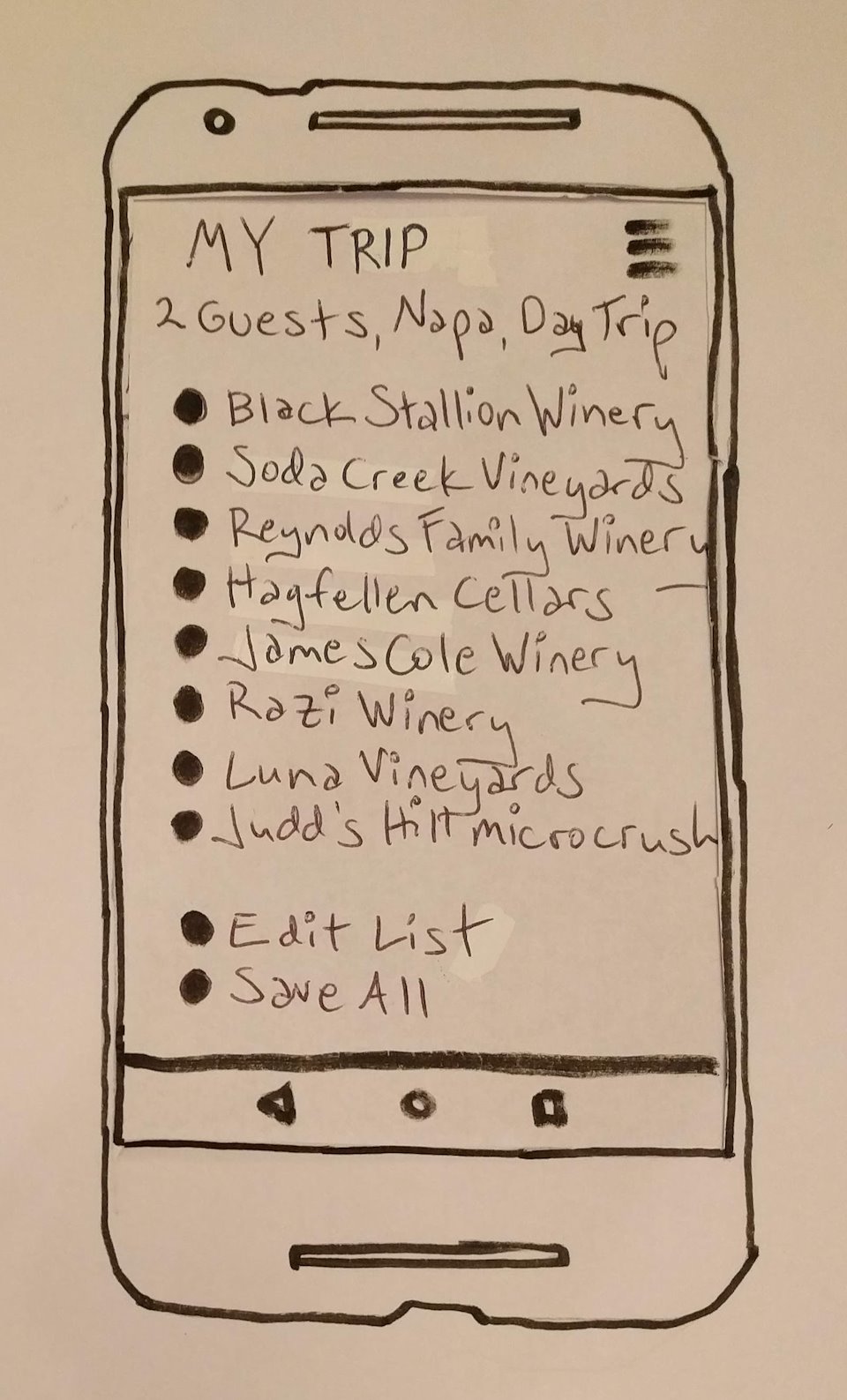 Populated search results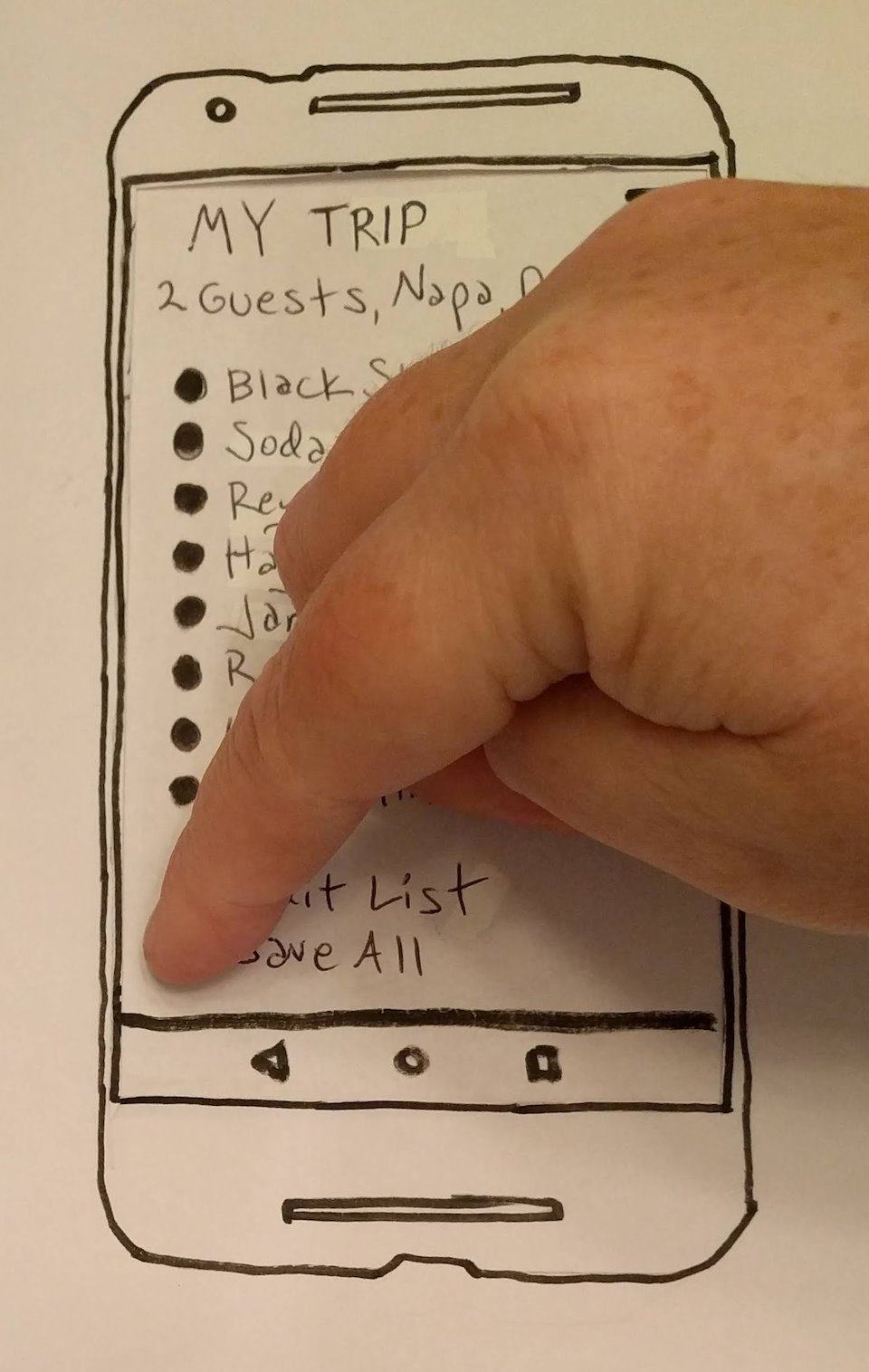 Click "Save all" feature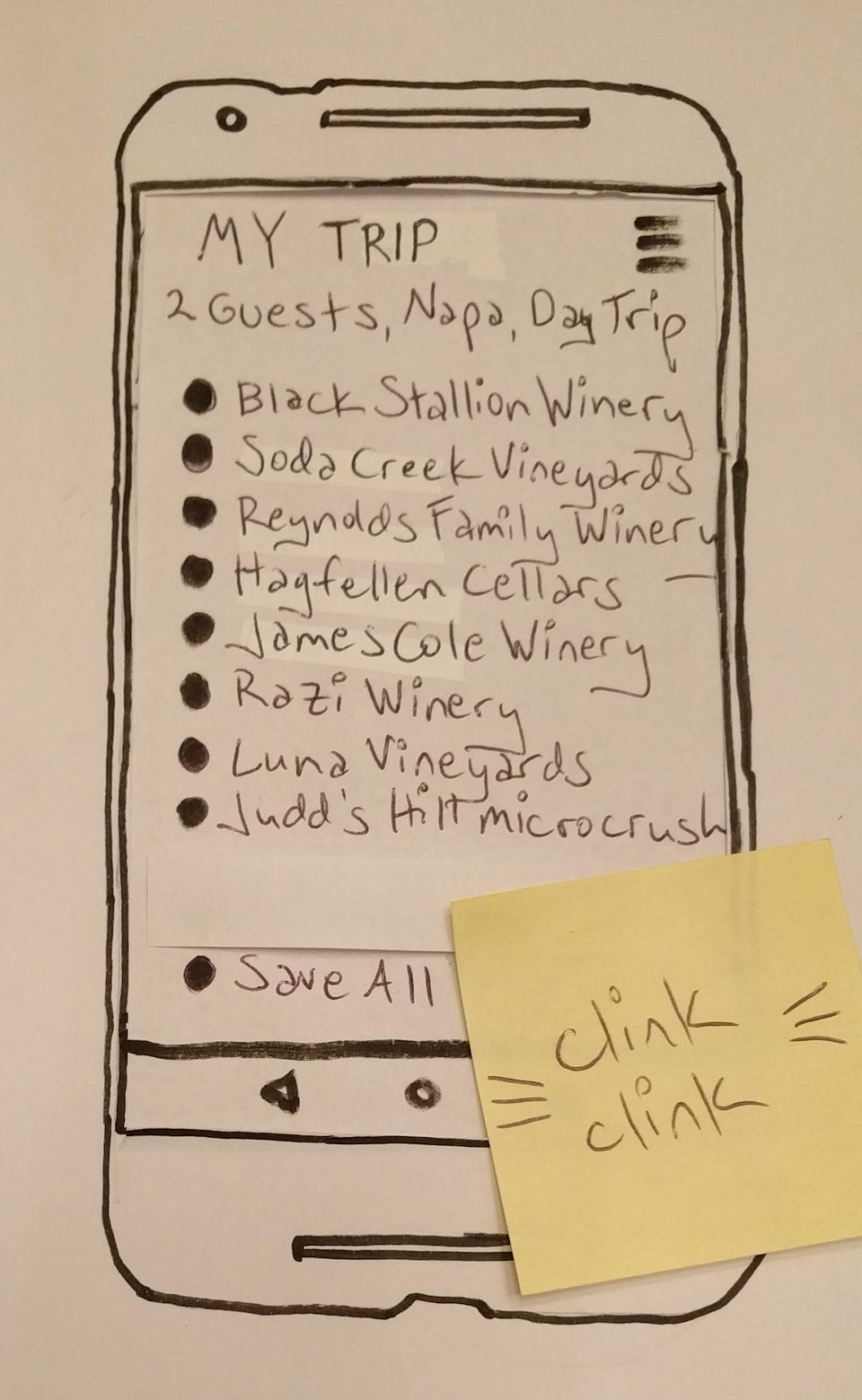 Pleasing sound effect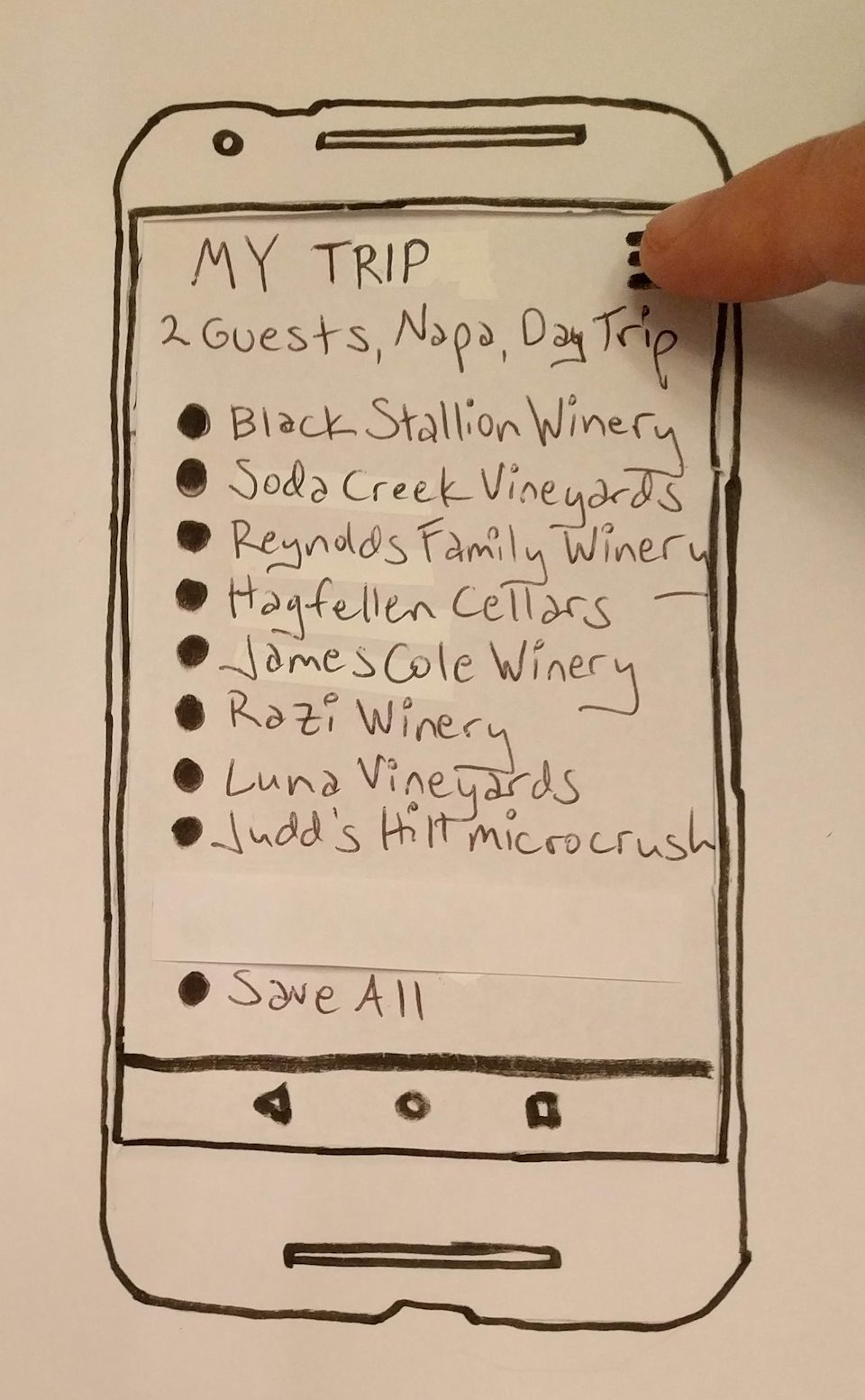 Hamburger menu to return to main options screen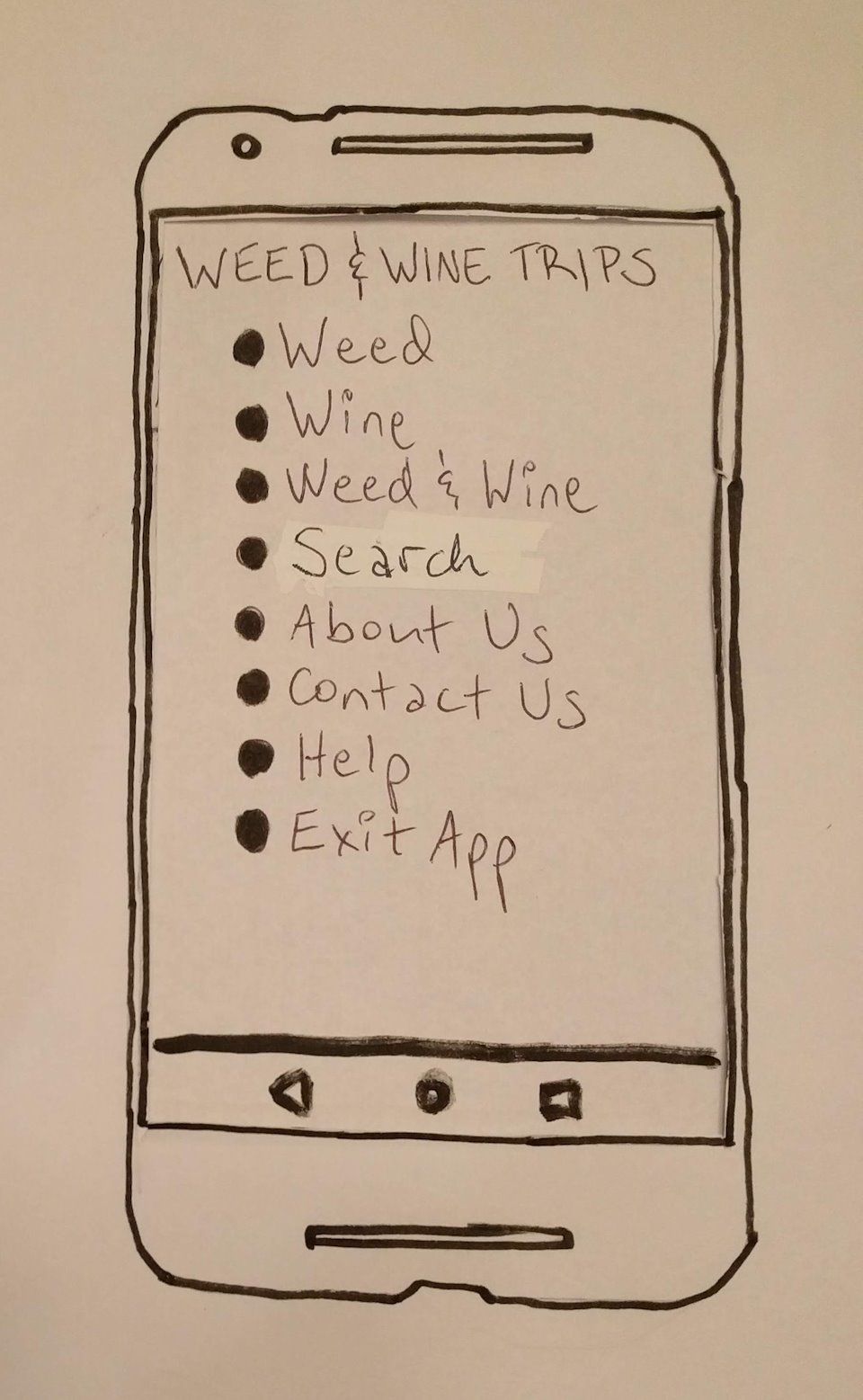 Main options screen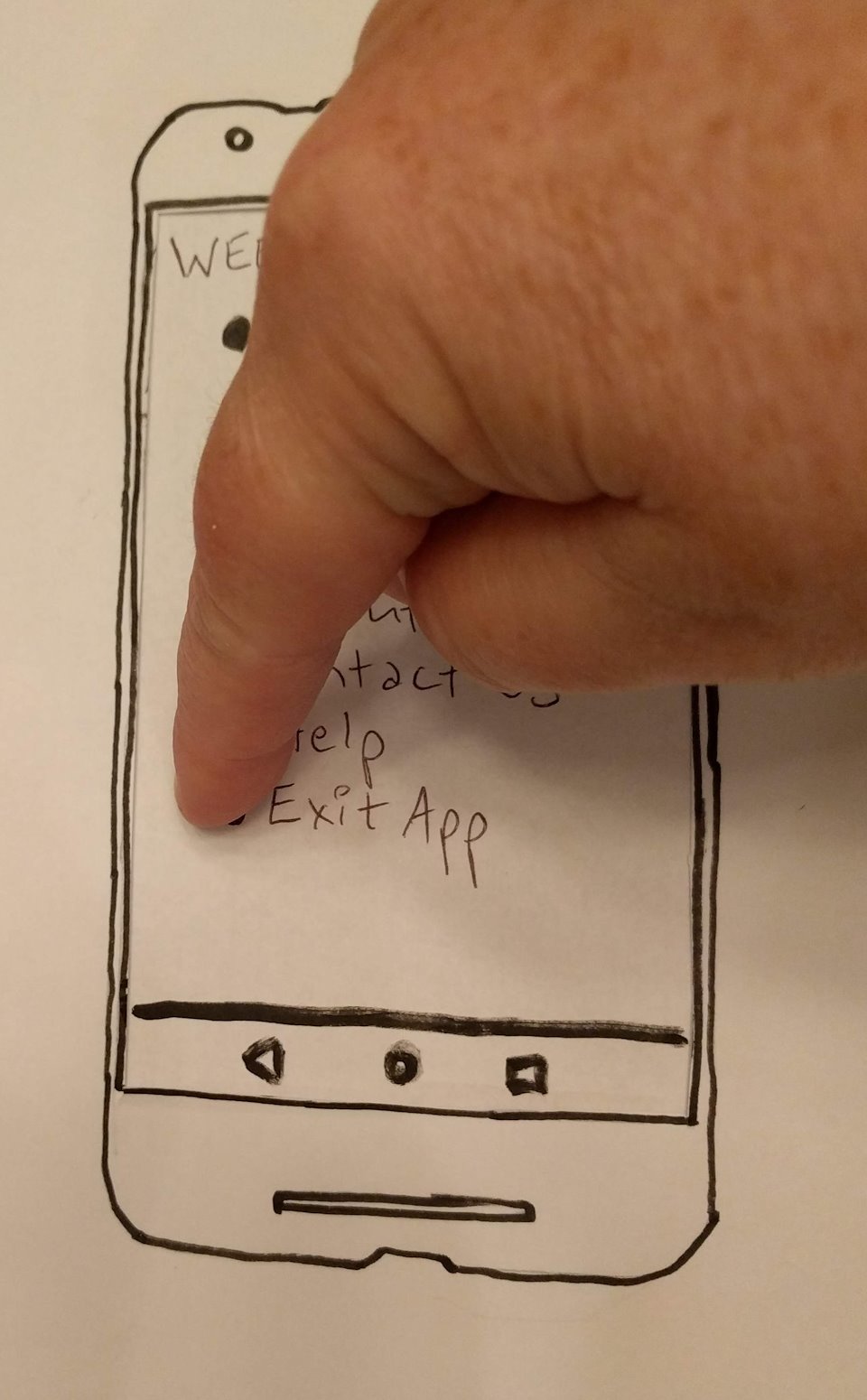 Select "exit" to leave app, will save changes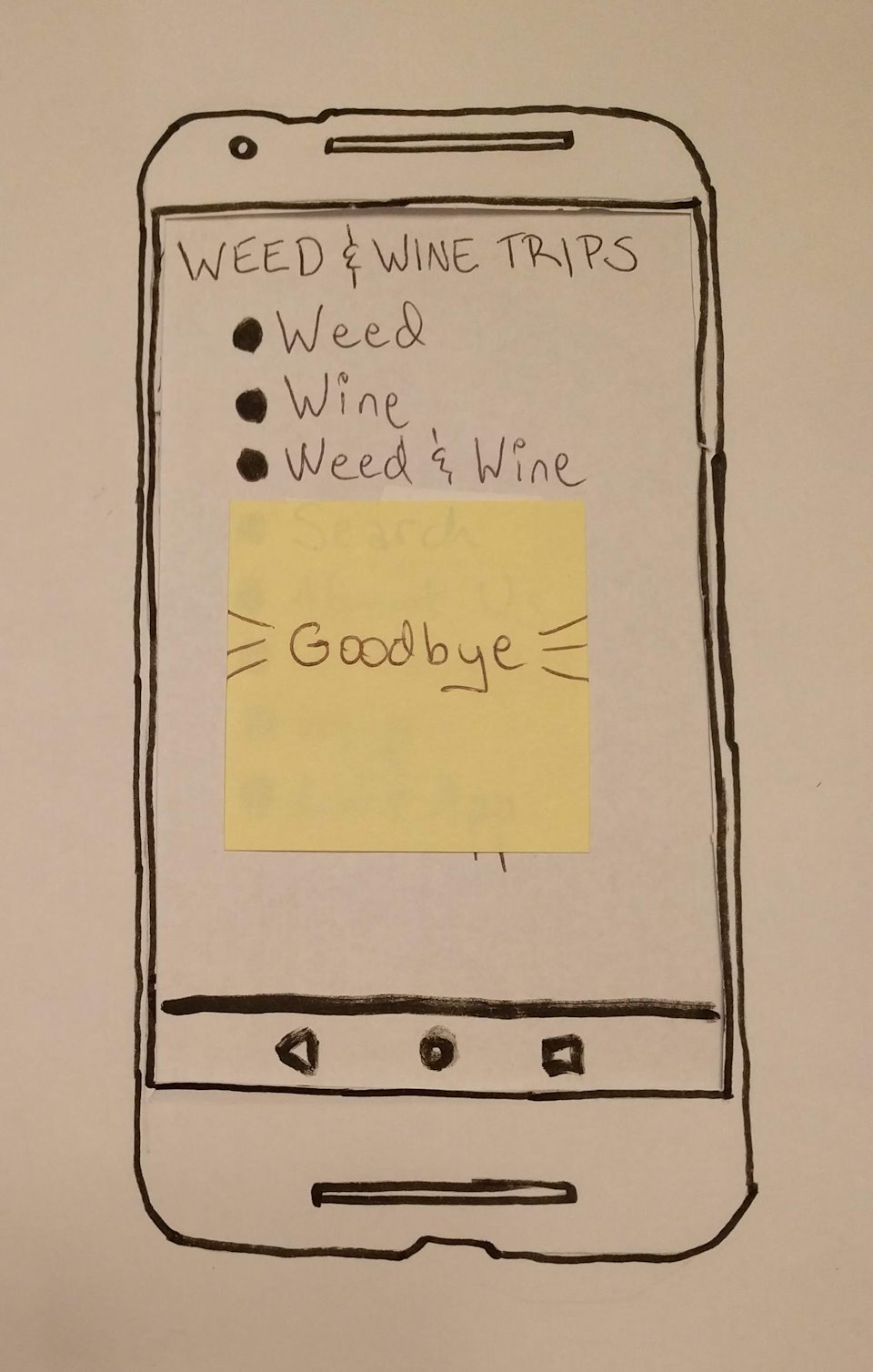 Pleasing sound "Goodbye" makes user want to come back again
Previous
ux writing: enews subject headlines / industry: education
Next
ux audit: sample report / industry: small business