Jennifer Davidson — UX Writer / Designer based in San Francisco, CA
ux writing: human centered blogging / industry: green design
ux writing
PROJECT: Blog entry for a sustainable aka green design-focused website.
REQUIREMENTS: 750 words or less using clear, concise yet illustrative language, "how to" approach that anyone can follow, live links to further resources, and at least one photo. Must be on a green design topic or sustainable design theme.
CHALLENGES: Must do well with SEO and contain relevant keywords and longtail phrases.
APPROACHES: I started by writing the article as a clear, prescriptive list of steps. I then researched related jargon and keywords from the print industry, such as 'sludge', 'FSC-certified forests or comparable certification programs', from the sustainable design industry, and 'mobile phones', from the business networking industry, and added those in where appropriate, under section headers, or in the body of each paragraph.
RESULTS: The original website at furnicology.com is no longer in existence. I did not capture specific data about this blog when it was originally published in 2010, but I can give data for when I republished the blog on LinkedIn in 2014: 217 unique views by click and 3 comments, which then resulted in a further 100 or so views of the blog on my own website between 2014 and now. I consider this a fairly strong response for what would traditionally be considered outdated and unexciting content, which speaks to the validity of the original theme and strength of research.
For

furnicology.com
Role

author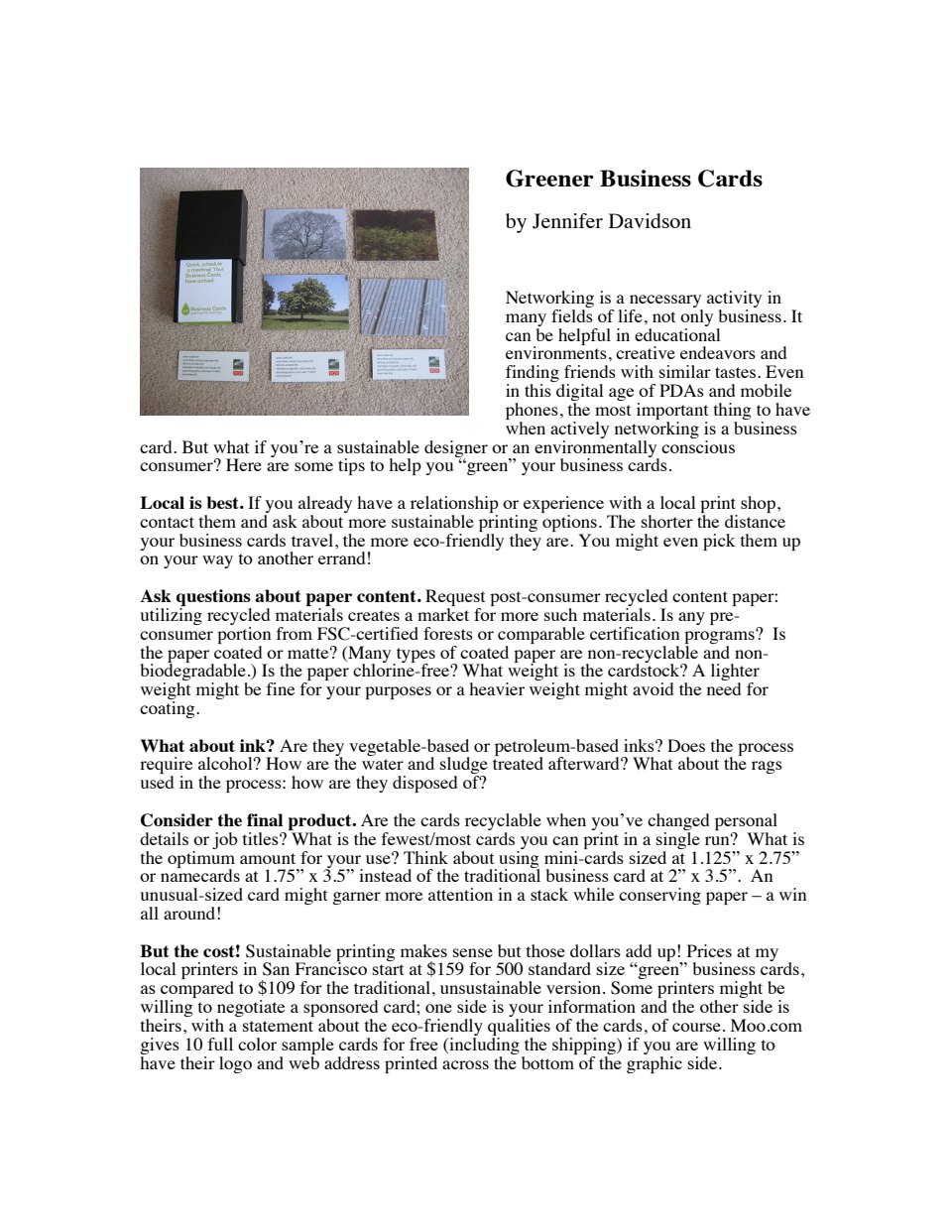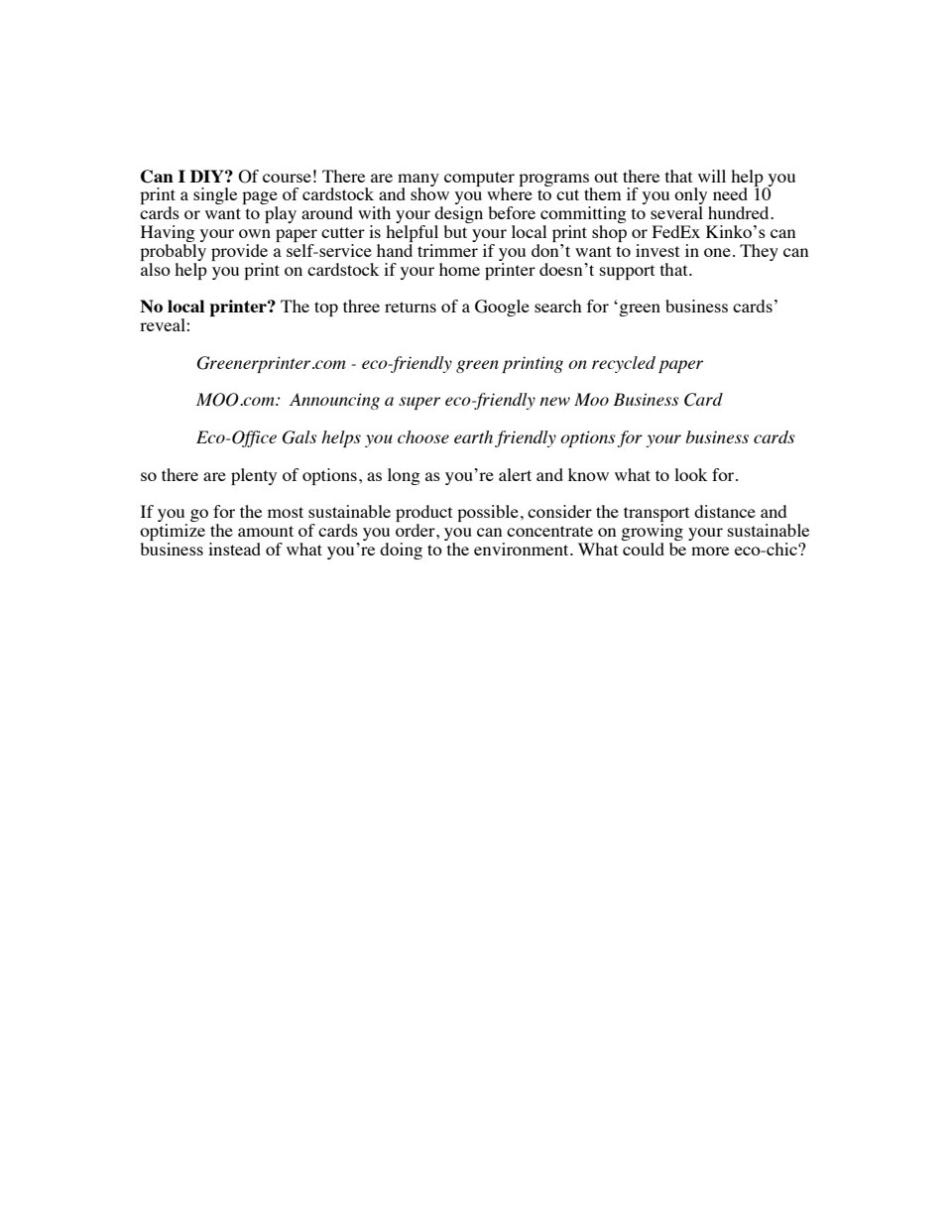 Previous
style guide: portfolio production/ industry: interior design
Next
communication: journalism / industry: sustainable design