Jennifer Davidson — UX Writer / Designer based in San Francisco, CA
communication: journalism / industry: sustainable design
PROJECT: Write on the topic of Letterman Digital Arts Center for an audience of San Francisco Bay Area architecture and design enthusiasts interested in sustainable/green design.
REQUIREMENTS: Maximum 1500 words, using journalistic techniques including interviews and press releases. Suggest images with their attributions, though they may not be used.
CHALLENGES: Utilizing material from the press release resulted in stilted language that didn't fit with the rest of the article. Summarizing a large number of facts made for dry reading.
APPROACH: I resolved the stilted language by placing the entire press release into the article and calling it out as such. I created bullet-points to visually break up some of the factual information, and make it more readable, overall.
RESULTS: The article, as published for a class at the Academy of Art University on the History of Design, received an A.
For

architecture and sustainable design newsletter
Role

author, researcher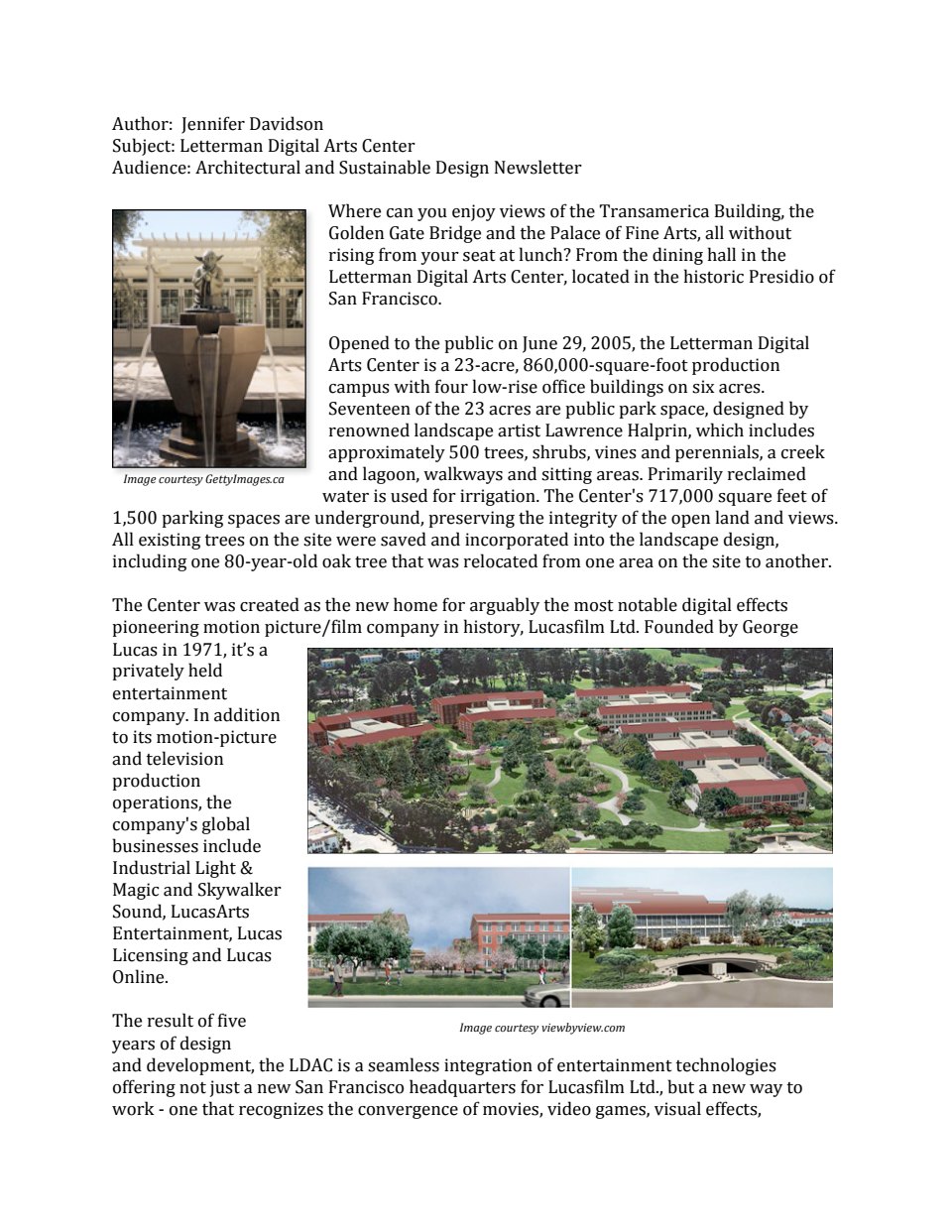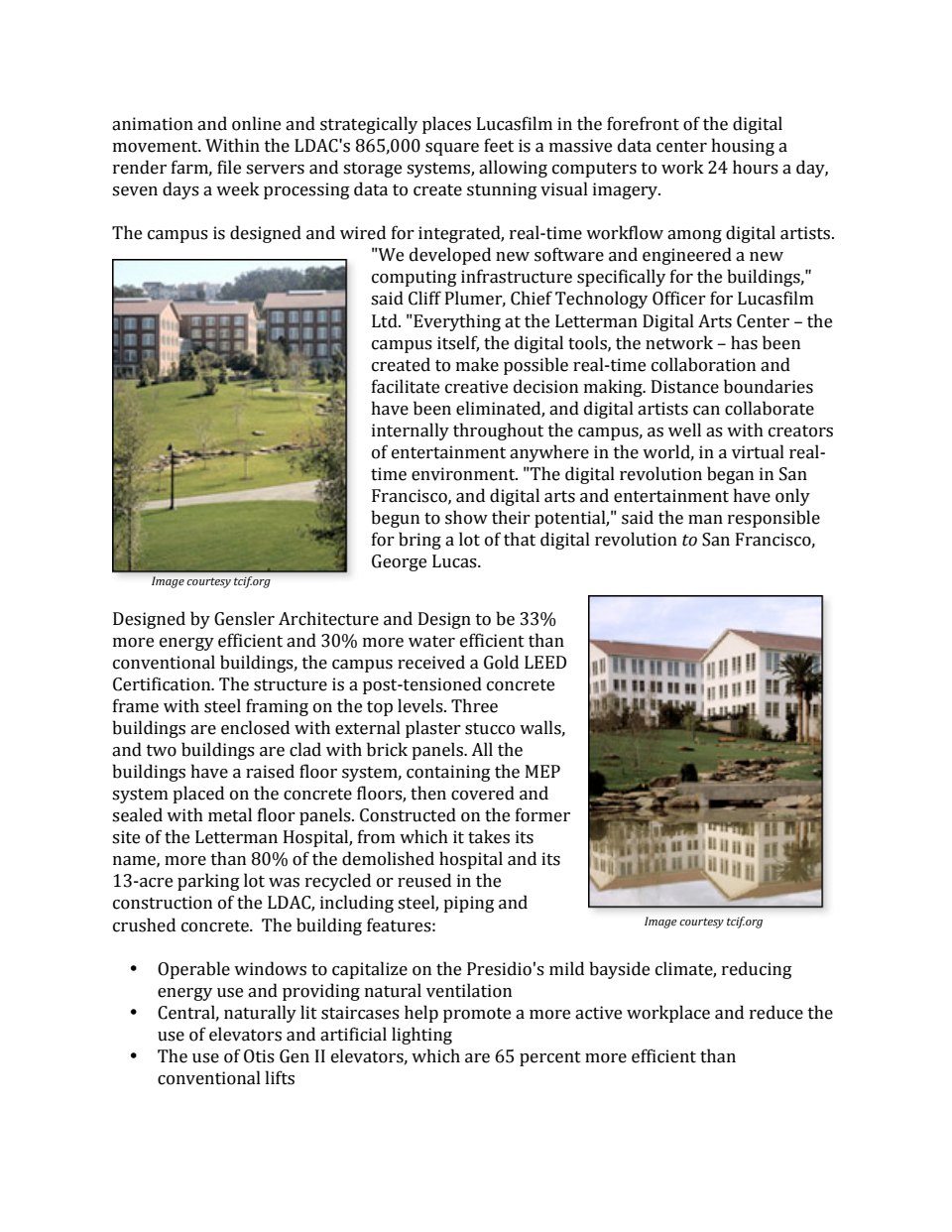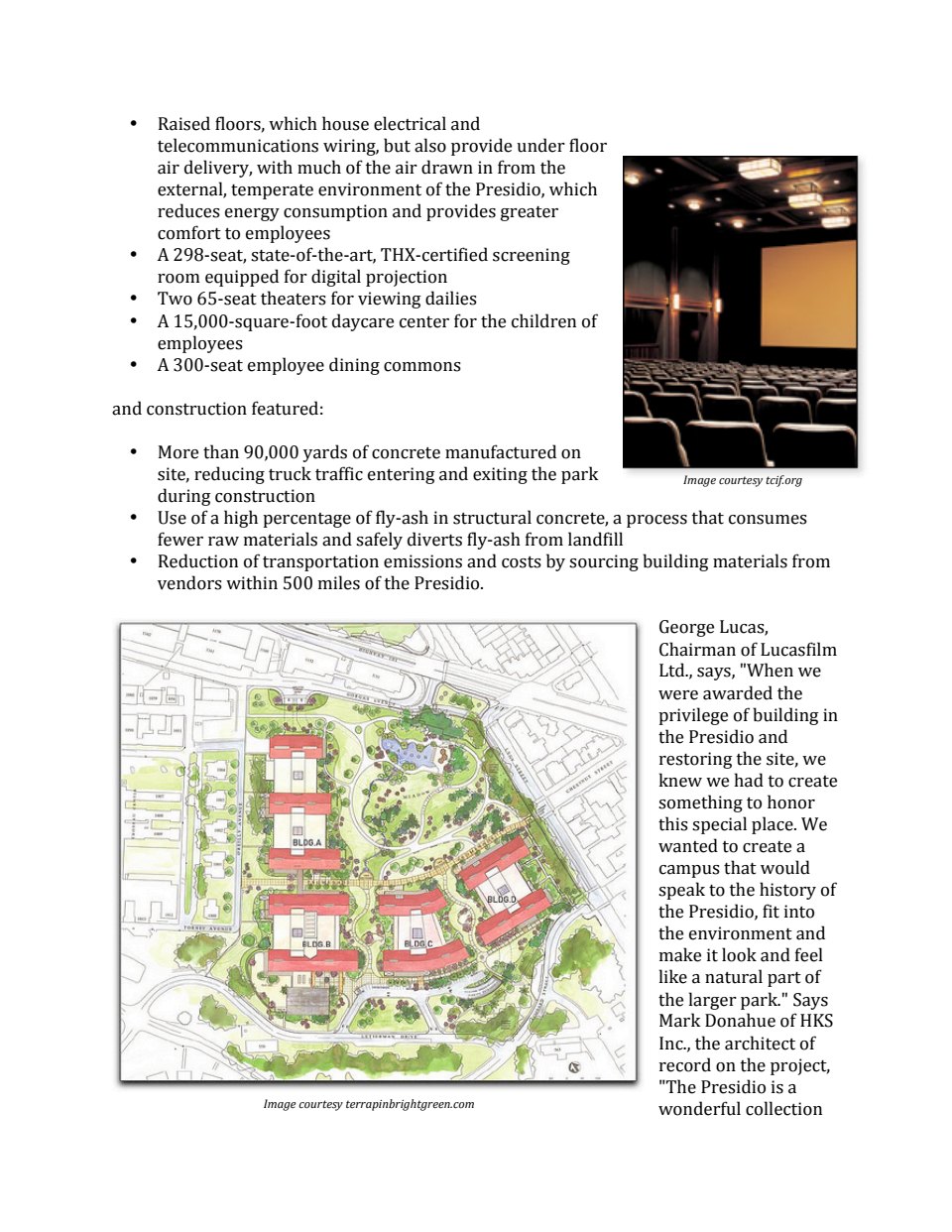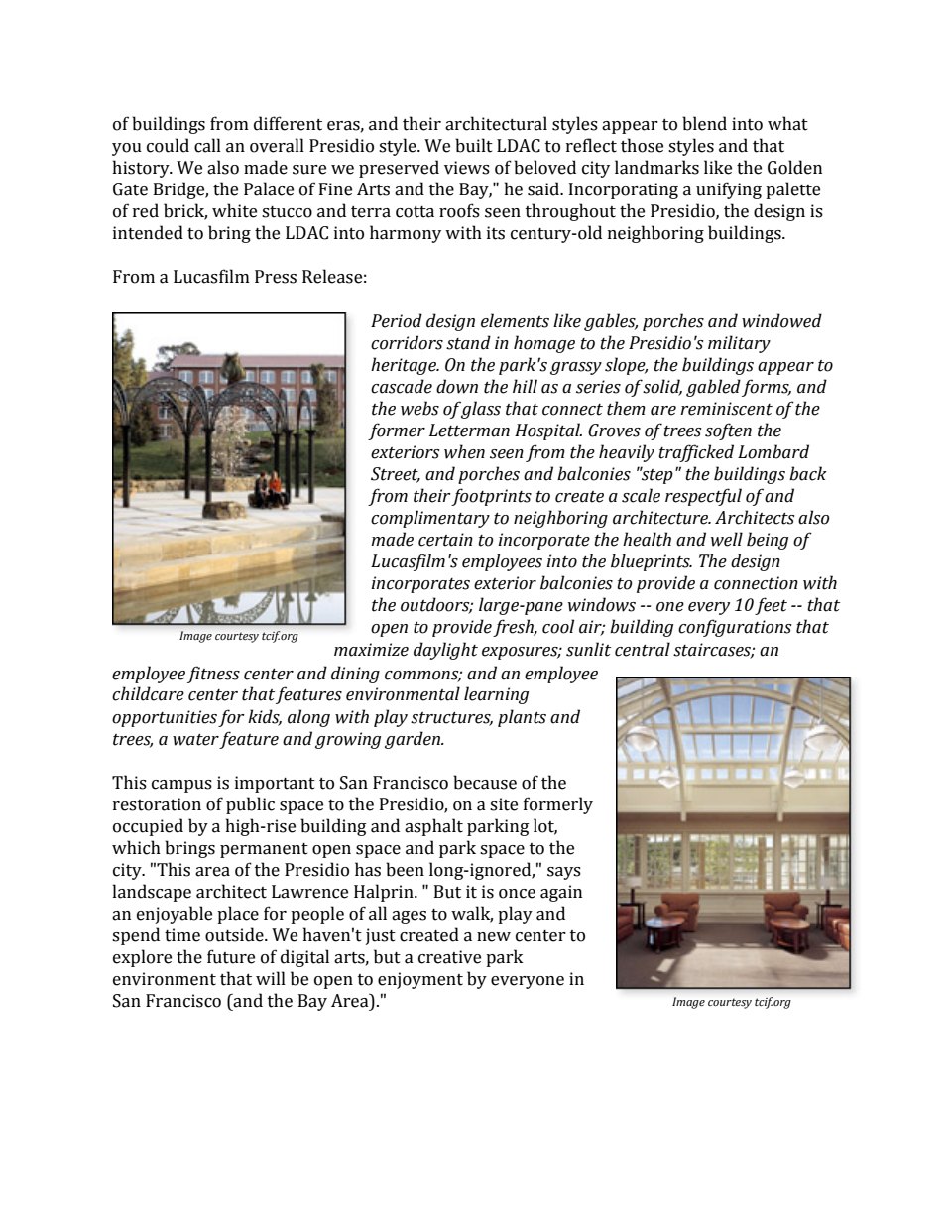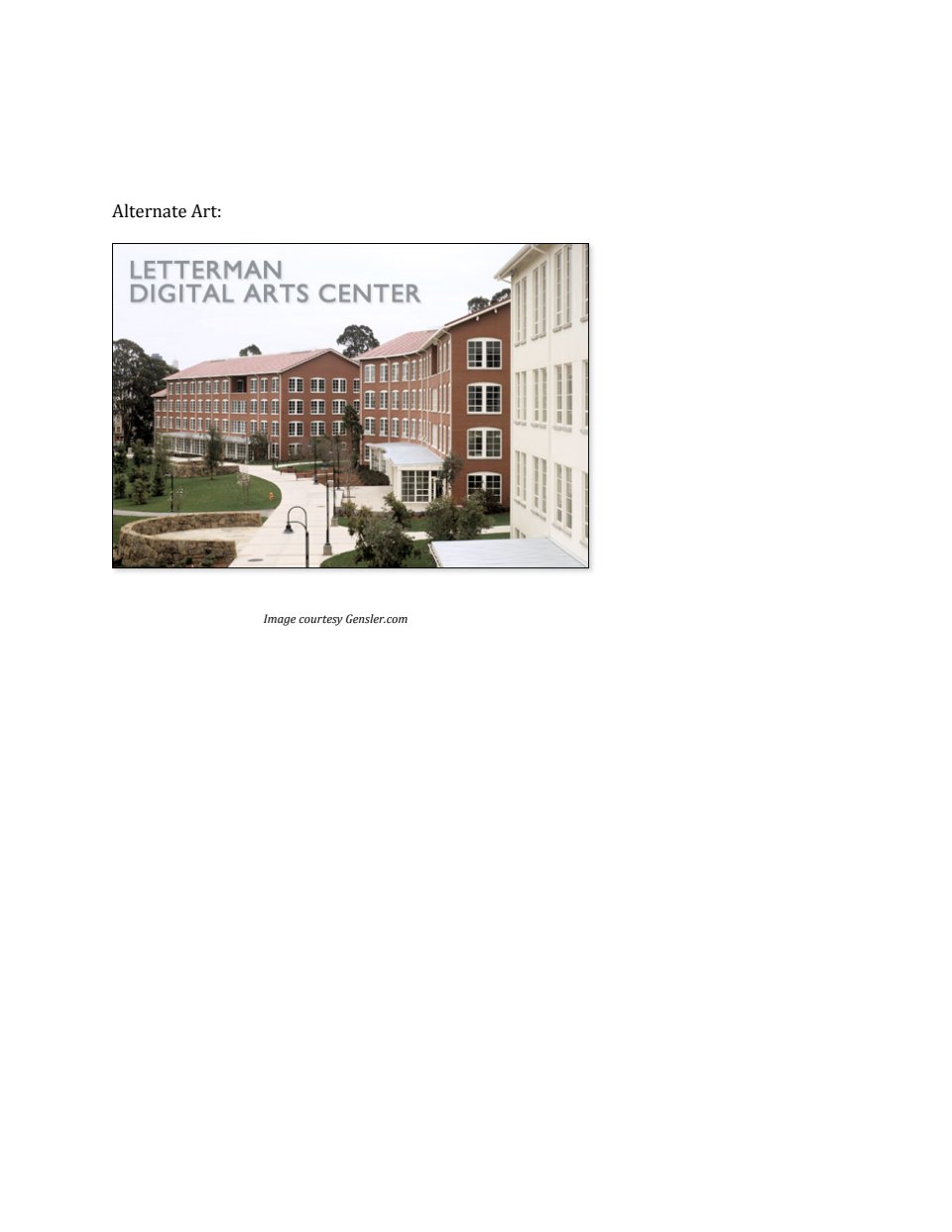 Previous
ux writing: human centered blogging / industry: green design
Next
illustration: hand-rendering / industry: interior design